Modernizing Your Practice by Utilizing Digital Check In
Reading Time:
2
minutes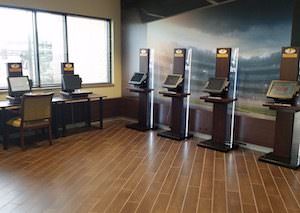 The world is evolving and every aspect of life is adapting to the changes of the world. In the healthcare sector, there have been tremendous changes. Modernizing your practice can be easy when technology is applied to most parts of healthcare, ranging from surgery, diagnosis, and administration of drugs.
Modernizing Your Practice with Digital Patient Registration
One area where there has been a notable change in the healthcare sector is patient registration. As we are aware, the traditional method for patient registration is by the use of paper, but studies have shown that most scheduled surgeries are lagging behind when it comes to a critical form or approval, and this makes some surgeries to be delayed.
Due to the slow and outdated manual process of patient registration, more time is spent. This leads to patients and healthcare organizations spending more money.
Looking for more ways to modernize your practice? Read our recent blog: How Clearwave Customers Streamline Patient Intake
Save Time and Money with Digital Patient Check In
Most healthcare organizations have come to realize that digital check-in is far better than paper based registration. Paper based processes makes things slow, as it will take more time for health centers to verify info about the eligibility, coverage and demographic information of patients. Because of the time it takes to verify information, it slows down treatment because approval might take a while. To add to it, revenues are also put at risk since providing a clean claim will be delayed. Also, paper based system sometimes leads to trust issues and anxiety, especially when critical forms gets missing and patient won't be satisfied.
It might interest you to know that the rate at which healthcare organizations are modernizing your practice with digital check-in solutions is increasing rapidly. This is because health workers have come to realize that it makes workflow more efficient, faster, and also reduces cost.
The benefits of digital check-in cannot be overemphasized, as healthcare organizations that have adopted it are recording an increase in the number of patients to be attended to in a single day. Patients are able to fill in vital forms and as they do so, the records are updated automatically. This has made the point-of-service collections to be increased, as the process of collecting payments and out-of-pocket responsibility of a patient are provided. Now there will be no more long wait times for physicians and hospitals practices. Patients will also enjoy more time to engage with nurses and physicians.
Digital check-in is taking over, and it will benefit both patients and healthcare providers. Learn more about modernizing your practice today.
Reading Time: 4 minutes In this digital age, more and more patients are expecting faster communication, streamlined service and immediate answers. Patient engagement tools…
Reading Time: 4 minutes In addition to utilizing traditional marketing techniques, it's important to expand your efforts to include new technology in order to…
Reading Time: 4 minutes There are roughly 74,000 registered clinical trials currently underway in the US to help aid advancements in medicine. However, only…