How to Improve Digital Patient Access
Reading Time:
3
minutes
Patient engagement, access to healthcare and satisfaction are critical aspects of value-based care. As patient outcomes, loyalty and satisfaction become essential to practices' financial security, the importance of patient-centered care approaches cannot be overstated. Such approaches ensure your patients can affordably and easily engage in the relationships required to maintain wellness and keep them coming back whenever they need care.
Today, practices are constantly faced with increasing competition, demanding new ways to attract, convert and retain patients. To accomplish this with the modern-day healthcare consumer means meeting them where they are: online. And this requires an unmatched, user-friendly digital experience.
Enter the Clearwave Physician Finder. The comprehensive patient engagement platform helps practices scale and streamline digital patient access by leveraging intuitive physician search capabilities for existing and new patients. This ensures patients connect with the right physician for their needs. Implementing the Clearwave Physician Finder upgrades your digital patient access while instantly boosting care access. This award-winning system from Clearwave enables your practice to modernize access to care while allowing patients to navigate your healthcare system conveniently and independently.
Staying Ahead of the Curve with Digital Patient Access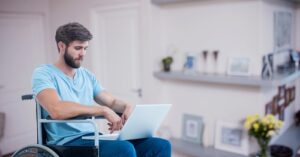 If your practice lacks a good system to match the patients' needs with doctors' capabilities, you risk having a patient being seen by the wrong physician. Why not get it right the first time? It's a win-win situation for both your patients and your practice. For instance, when a patient with cancer schedules an appointment, the Clearwave Physician Finder can ensure the patient is seen by an oncologist instead of a general physician.
By making sure your patients can make appointments with the right doctor, your practice improves healthcare access. This establishes more patient-centered care and contributes to a better patient experience, satisfaction and encourages loyalty. Satisfied patients will not look elsewhere for healthcare services. Your patients will prefer your practice and may even refer you to others.
Why Clearwave?
Clearwave is committed to making sure patients have the best experience when looking for a physician. This gives healthcare consumers a user-friendly way to quickly and easily find the best care. With Clearwave, your practice offers patients the convenience of care that they deserve. Further, Clearwave can help your practice improve the process of managing access to your physician network. Enabling patients to efficiently navigate your healthcare system independently boosts the patient care experience.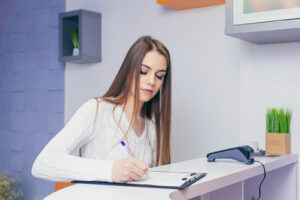 The Clearwave Physician Finder creates a consolidated doctor directory. The system presents comprehensive profiles that capture physicians' unique areas of focus together with other key elements such as appointment availability, location, insurances accepted and much more. The result is an unrivaled physician search experience.
Improve the Patient Experience with the Clearwave Physician Finder
The Clearwave Physician Finder is a game-changer for practices looking to enhance their digital front door with an improved search experience. The Clearwave Physician Finder system delivers robust scalability, real-time performance and intelligent search capabilities that can be fine-tuned to patient and providers' needs and more. Find out how the revolutionary Clearwave Physician Finder can benefit your practice by scheduling your quick, 30-minute demo today!
Reading Time: 2 minutes How does a hospital, health system or specialty practice signal an innovative approach to high-quality care? Joining exceptional patient treatment…
Reading Time: 3 minutes Your patients spend a lot more time going about their everyday routine, whether it's at work or home, rather than…
Reading Time: 2 minutes It's easy to coordinate most of our purchases, reservations and appointments online and on-demand. Patients also enjoy this kind of…