4 Reasons Why Your Orthopedic Practice Needs to Use Appointment Reminders
Reading Time:
3
minutes
For your patients, balancing family, careers, hobbies, and many other activities can make it easy to forget about or neglect their health. Chances are, an upcoming appointment at your orthopedic practice may have slipped their mind. Unfortunately, this isn't a one-off occurrence. No shows can considerably affect your bottom line, increase attrition drastically and affect patient satisfaction.
But with the help of appointment reminders, you can minimize the disruptive effects of no-shows, among other benefits. Here's a closer look at why your orthopedic practice should use appointment reminders.
1.    Reduce No-Shows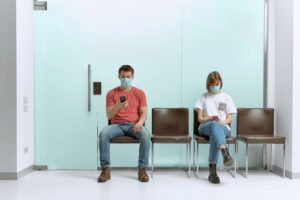 People who rely on memory to keep track of their commitments have higher chances of forgetting about their upcoming appointments. These patients may mean well, but they are most likely to forget about doctor's appointments, vet appointments or salon visits. Even the most organized patients can fail to show up at your practice when they have a scheduled appointment. Fortunately, when it comes to your practice not maximizing its potential, no-shows are among the easiest to resolve.
Sending appointment reminders via text or email a few days before and on the day of the appointment can help your patients clear their schedules at a specific time. This means that they will come to your practice and reduce the number of missed appointments your orthopedic practice has. Implementing appointment reminders and other scheduling policies can make a big difference if you want to decrease the number of no-shows at your practice.
2.    Improve Patient Experience
Using text messages or email reminders for orthopedic appointments can enhance the patient experience. For starters, your patients will have a convenient and quick way of communicating with your practice. Also, appointment reminders allow you to nurture relationships with your patients.
Sending personalized appointment reminders shows your patients they are top of mind and valued by your practice. Patients appreciate the effort, and it contributes to patient loyalty, ensuring they don't feel the need to go elsewhere for orthopedic care.
3.    Make Your Front Office More Efficient
In some instances, when patients remember they won't make it to their appointment, they call to cancel or reschedule. Or, your front office may be tasked with tracking down missed appointments.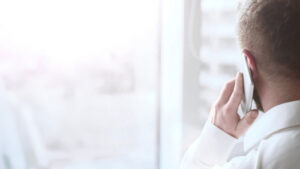 The long, unproductive, and sometimes frustrating game of phone tag can affect your front office staff's efficiency. Automated reminders give patients a better alternative to communicating, making rescheduling hassle-free. When automated appointment reminders are sent to patients, they can reschedule right from the reminder message.
Rather than endless conversations over the phone, your patients will appreciate the simplified rescheduling process. Also, an automated process frees up your staff and enables them to focus on delivering a better care experience to your patients when they come in for an appointment. Ultimately, automation capabilities streamline your scheduling process and ensure your orthopedic practice runs more efficiently.
4.    Improves Health Outcomes
Any orthopedic practice's goal is to keep their patients' health on track and help them have a better quality of life. But skipping appointments means not receiving the care patients need.
Orthopedic problems may worsen, and proposed treatment plans could get abandoned if a patient doesn't keep their appointments. By using appointment reminders, your patients will know when to come in, improving health outcomes.
Keep Your Patients on Schedule with Clearwave
Clearwave's appointment reminder system is the ideal solution for orthopedic practices looking to improve staff productivity, reduce no-shows and increase patient satisfaction. Whether you want to customize appointment reminder texts or emails, Clearwave has got you covered.
Ready to learn more about how Clearwave's automated appointment reminders can benefit your practice? Click here to learn about some of the 2021 Patient Scheduling Trends!
Reading Time: 5 minutes By Chloe From Clearwave | August 7, 2023 In today's dynamic healthcare landscape, effective communication is crucial for getting patients…
Reading Time: 6 minutes By Chloe From Clearwave | June 5, 2023 Effective communication is a critical component of successful healthcare practices. In today's…
Reading Time: 5 minutes By Chloe from Clearwave | May 15, 2023 Patient portals have gained popularity as patients search for more efficient ways…