Using Clearwave to Efficiently Manage Vaccine Distribution
Reading Time:
3
minutes
High-volume vaccination campaigns are occurring nationwide. But quickly vaccinating millions can be a logistical challenge for practices and health systems. However, increasing the speed of COVID-19 vaccinations is key to saving lives and reopening the country and revitalizing the economy.
The fact is, most providers' current technology can't accommodate large volumes of vaccine schedules. Distribution management and logistics add stress to services and staff who are already under pressure— the primary challenge is administering the vaccine as expertly as possible.
Using Clearwave Scheduling for Vaccine Administration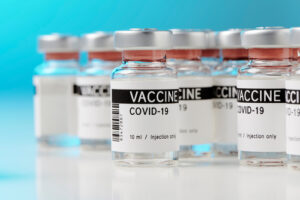 Clearwave Scheduling has transformed how practices deliver care to their patients, but its ability to manage traffic to address the surge of vaccine appointments is a complete game-changer. The platform offers healthcare practices a solution that can quickly and effectively scale to handle the influx in appointment volume during every phase of the COVID-19 vaccine delivery.
Vaccinating hundreds or thousands of patients requires strict scheduling management. Switching your scheduling solution to Clearwave Scheduling allows your practice to match your vaccine capacity to your schedule while communicating updates with patients in real-time. As practices and health systems ready themselves for extensive vaccination administration, Clearwave has invested heavily in innovative, smart scheduling.
The automated scheduling solution from Clearwave delivers exceptional capabilities in vaccine distribution and also adapts and scales to the demands of practices and health systems alike. This empowers providers with control over the timing and volume of in-office appointments. Clearwave Scheduling creates a simple user experience, accessible to patients regardless of their technical capabilities.
Ease-of-Use in Patients' Vaccine Self-Scheduling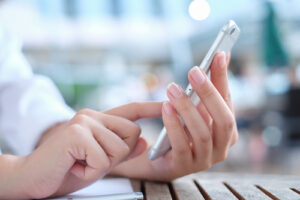 Clearwave Scheduling offers several modalities to meet your patients' needs. Facilitate patient digital access with 24/7 online scheduling that's password- and portal-free. Patients can use Clearwave Scheduling on their own mobile devices or computer without downloading an app or creating an account.
For example, with a clear call to action that reads "Schedule Your COVID-19 Vaccine" and a bright button on your practice's website, it's easy for eligible patients to self-schedule their vaccine appointments. Self-scheduling maximizes appointments and keeps wait times short while reducing staff's burden of managing vaccination appointments.
Practices can leverage Clearwave Scheduling for the rollout of the COVID-19 vaccine by specifying eligibility criteria and reserving specific slots for vaccines. Defining parameters for vaccine appointments support safety protocols for patients, staff and providers.
For Pfizer and Moderna vaccines that require a second appointment, Clearwave Scheduling's appointment reminders and Two-Way Texting feature clearly support follow-up appointments while lightening staff workload.
The First Step in Patient Engagement
The dedication of the healthcare workforce and the agility of practices, health systems and hospitals have made an incalculable difference in mitigating the spread of COVID-19.
Clearwave Scheduling supports these efforts, enabling providers to manage the complexities of vaccination scheduling, concurrent scheduling and multiple doses.
Learn more about how Clearwave is helping with the COVID-19 vaccine rollout here, or click here to request a demo of the Clearwave patient engagement platform and scheduling solution.
Reading Time: 3 minutes The COVID-19 pandemic pushed practices to rethink how they offer care to their patients. Yet, many of the innovations…
Reading Time: 2 minutes Now that the COVID-19 vaccine is being released, one of the CDC's main goals is to vaccinate quickly. Healthcare workers,…
Reading Time: 3 minutes The nation's over 1,300 FQHCs (Federally Qualified Health Centers) are a vital healthcare lifeline for over 28 million Americans living…