The Changing Role of FQHCs During COVID and Beyond
Reading Time:
3
minutes
The nation's over 1,300 FQHCs (Federally Qualified Health Centers) are a vital healthcare lifeline for over 28 million Americans living in underserved communities. The vast majority are susceptible to economic fluctuations and living with major health concerns. Social distancing, among other quarantine measures, has affected FQHCs as well as those who need care. 
According to KFF, community health organizations reported a decrease of 43% of inpatient visits as of May 2020. This was a massive blow to the centers since it meant lost revenue.
Before COVID-19, digital assessment services and telehealth were only minimally implemented at the centers. But the interest in the implementation of virtual care has peaked during the crisis. Because of this, FQHCs are now looking for ways to help flatten the curve while delivering care to their patients and surviving the pandemic.
Digital Assessment Services and Telehealth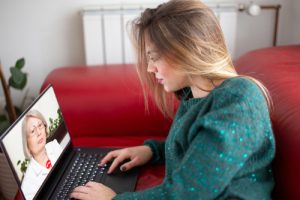 The pandemic has been a catalyst for digital assessment services and telehealth in FQHCs. The goal has been to maintain patient healthcare while keeping staff and patients safe with social distancing. The ability to provide virtual care has enabled FQHCs to stay afloat and even increase revenue during the ongoing crisis. Telehealth and digital assessment services have become indispensable solutions.
By implementing telehealth and utilizing digital assessment services, FQHCs can thrive even in the midst of the crisis. These services will allow them to thrive well into the future while meeting the country's underserved patients where they are. 
Presently, there are different scenarios in which FQHCs are utilizing telemedicine and digital assessment tools. The use of virtual visits has allowed FQHCs to address routine management of medical conditions and non-urgent care. Also, online questionnaires filled in during digital check-in have facilitated COVID screening before patients go for in-person care.
The New Normal
FQHCs were critical to their communities before the novel coronavirus pandemic hit. They'll be equally essential after the pandemic has passed. Reimagining operations to a virtual care environment will have to take center stage.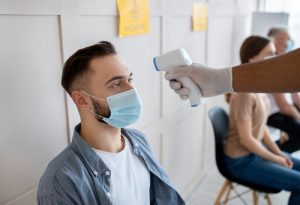 This pandemic has pushed for telehealth and digital assessment services to become the norm. It is showing patients the convenience of connecting with providers virtually. Post-COVID, it will be hard to turn back from this. 
Besides, with the increasing demand for digital check-in and telehealth, various changes have been made to telehealth policy, implementation and coverage. These changes have made the services more widely accessible during the ongoing crisis.
There's no denying that this is the tipping point for FQHCs and the healthcare industry as a whole. It's clear that patients have seen that their concerns are being addressed with telehealth and they continue to receive quality care. Patients are going to be demanding more convenience in care and expecting it. 
And although there are still no quick fixes for fewer visits, Clearwave has many effective strategies in place to help FQHCs weather the storm, mitigate and adapt to the situation.
Leverage Digital Solutions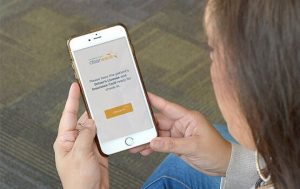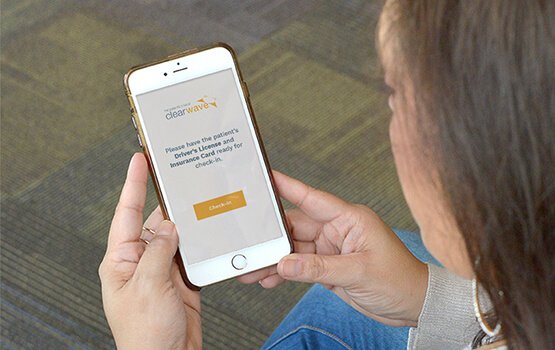 Phenomenal success has been achieved by FQHCs that have already adopted Clearwave. FQHCs have quickly appreciated the value of Clearwave's virtual care platform that comes with capabilities including patient self-service tools, digital check-in, virtual waiting rooms and the conversion of upcoming appointments to telehealth. 
See for yourself how Clearwave can take your FQHC to the next level by downloading our tip sheet on the top 6 trends impacting FQHCs in 2021 now!
Reading Time: 5 minutes By Chloe from Clearwave | May 15, 2023 Patient portals have gained popularity as patients search for more efficient ways…
Reading Time: 6 minutes By Chloe from Clearwave | May 1, 2023 Medical billing can be a complicated process, and when it comes to…
Reading Time: 6 minutes By Chloe from Clearwave | April 3, 2023 A revenue-focused estimations strategy can help your dermatology practice increase collections by…