PATIENT ENGAGEMENT FOR FEDERALLY QUALIFIED
HEALTH CENTERS
As Dynamic as You Need
FQHCs trust Clearwave's patient engagement platform for its flexibility, ease-of-use and robust data collection that supports grant funding and captures insight representing the needs of underserved communities. See more patients, while reducing staff workloads and patient wait times.
Automate & Speed Up
Patient Engagement for FQHCs
Clearwave supports the vital work of FQHCs and the communities, families and individuals they serve. Federally Qualified Health Centers use Clearwave to enhance the patient experience in busy offices, create dynamic and productive work streams for staff and meet strict compliance requirements while speeding up patient throughput.
Eliminate Financial Surprises


Eliminate Financial Surprises
Clearwave's insurance eligibility engine leads the industry in power and efficiency, automatically conducting verification up to 7 times before a visit. Clearwave can also flag a managed care coordinator prior to treatment to ensure the correct designation and payment — and makes verification just as quick for patient walk-ins. Clearwave clarifies coverage and patient responsibility and provides your patients with financial transparency. Automated eligibility runs in the background, letting staff focus on high-priority tasks while producing cleaner claims for reimbursement. Comprehensive verification means significantly lowered claims rejections and faster reimbursement, critical for FQHC administrators.


Robust & Automated Data Collection
By implementing Clearwave, FQHCs can pull data on race, ethnicity, and other identifying information, but also ask questions regarding occupation, income, family size, living situation, sexual orientation, gender identity and migrant and veteran status. Clearwave also offers multiple languages and lets patients select their preferences, remembering them for next time. With robust data, FQHCs are able to report activity to HHS, obtain additional funding, clearly understand the needs of the community, and market services relevant to those needs to generate healthy patient volume.


Ease of Use for Patients
Clearwave presents a simple interaction for patients to schedule appointments, pre-register for visits and check in – all in the language best for them. It's also staff-friendly, making it painless and cost-effective to train staff. Staff can work without needing to understand all the complexities of a government-funded program, relying on Clearwave's streamlined workflow for FQHCs. Clearwave lets staff work independently and with fewer hands involved while relieving supervisory demand on management and more seasoned personnel.
Automate Patient Communication


Patient Communication
Even the most effective platform needs good outgoing communication from your providers. Stay in touch with Clearwave's automated reminders, two-way texting, recalls, contact verification, and follow-up surveys. Take the guesswork out of patient prep, keep appointment slots filled, free staff from tedious tasks, dramatically reduce no-shows and increase patient satisfaction when implementing Clearwave. Configure automated and customized patient communications by appointment type and ensure your patients come in when they're supposed to.
Set Up a Digital Front Door


A Digital Front Door
Clearwave creates a digital front door for your FQHC that lets patients connect with you while bringing in and establishing new patients even outside of regular hours. Offer your community scheduling convenience, automated eligibility verification, check-in and frictionless financial transparency. Wait times, paperwork, data entry errors and tedious, repetitive staff workloads will be a thing of the past with Clearwave.
M+
Patients checked-in and appointments scheduled
+
Integrations with popular PMS, EMR and HIS
+
Payers for real-time eligibility verification
B+
Eligibility checks of primary, secondary and tertiary benefits
See What People are Saying About Clearwave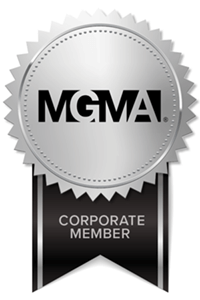 Greater Lawrence Family Health Center case study
Care Where It's Needed at FQHCs guide
Obtaining FQHC Funding with robust data collection guide
Give Your FQHC More Time in a Day
Schedule a demo and see how Clearwave can help your FQHC reduce workloads and see more patients.