What is the Ideal Patient Journey?
Reading Time:
4
minutes
A patient's ideal healthcare experience is a journey that's actively supported by the practices they visit.
A patient's journey can be divided into three stages: the pre-visit, the actual visit and the post-visit. To follow the modern leadership mindset, each of these three stages should be equally focused on your patients as consumers, while continually offering accessibility to further nurture the relationship.
Meeting today's patients' needs in this way can mean that practices will have to invest the time needed in streamlining their operations. In doing so, you can quickly identify the pain points of that journey and apply the most optimal digital solutions to create efficiency, value and loyalty.
So, how does the ideal patient journey look? Here are 5 steps to an ideal patient journey at your medical practice.
1. A Simplified Scheduling and Pre-Check Process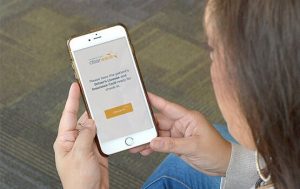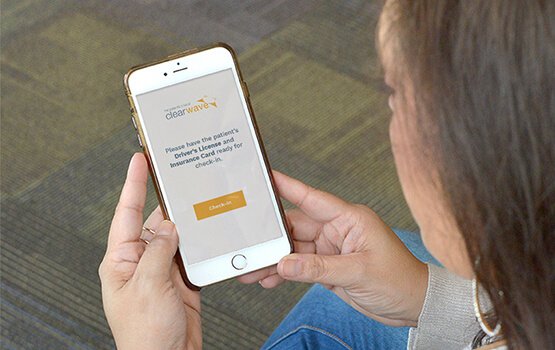 When streamlining, your overall goal should be to simplify the activities that take place at each stage. Scheduling and Pre-Check can be natural starting points of examination.
Your patients should be able to start the scheduling process from wherever they are, and when it's most convenient for them. Then, to prepare for their visit, allowing them to complete their demographic and medical information from the convenience of their own device gives them control and boosts patient engagement.
With Clearwave, enabling self-service access for your patients helps to start their healthcare journey with your practice on a positive note.
2. Easy Patient Communication
It should be easy for patients to communicate with you, wherever their day brings them, and using the mobile device they rely on.
Take advantage of your connected patients using Clearwave's Two-Way Texting and appointment reminders.
Two-Way Texting makes it easy to text appointment instructions, chat with patients or send templated responses. They appreciate the ease-of-use without any additional user name or anything to download.
Using Clearwave's appointment reminders ensures your schedule runs smoothly. It also greatly reduces no-shows, lets you forward links for telehealth visits and allows patients to feel connected to your practice.
3. A Less Crowded Front Office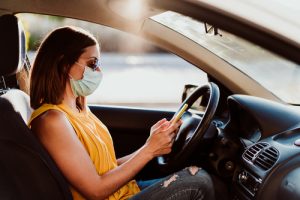 Is your staff as attentive as you'd like? If not, they could be dealing with an overburden of outdated, manual processes. An overcrowded front office can be a signal that things are not flowing as smoothly as they could—and permits your staff limited time for each visitor.
Using solutions such as Clearwave's self-check-in, eligibility verification, automated appointment reminders and more, your team will spend less time manual check-ins while the line in front of their desk disappears. This cleared space lets staff focus more on listening to and better directing your patients, demonstrating just how much they matter to your practice.
4. Simplified Billing Solutions
Clearwave lets you verify insurance eligibility in real-time, offer financial transparency for your patients' share of the visit and secure payments upfront.
Building these automated processes into the patient experience clears up the billing aspect for your patients and relieves your staff of the awkward conversations about the amounts due and past due. It also significantly reduces all of the administrative work of chasing payments well after the visit, including all of the printing, office supplies and postage.
It may seem that the cost of an envelope is insignificant, but checking your billing office's monthly envelope expense alone can show you exactly how much it adds up.
5. Mirror the Patient Journey to Their Retail Experience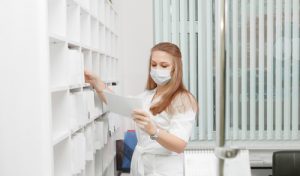 Healthcare consumerism is here to stay—the healthcare industry has to work like the retail sector to enrich the patient journey. Today, patients expect convenient and accessible services, also from their physicians.
Retail businesses base their success on the crucial consumer experience.  When you streamline your practice with a focus on the patient's journey, you not only enhance their journey but also increase your bottom line with new and centralized efficiency.
Clearwave can advance your operations and improve interactions with your patients.
Instead of your patients' seeing your practice as a mixed collection of business areas that they have to interact with, you become a cohesive practice they can rely on, much like their favorite brands.
Leverage Technology to Improve the Patient Journey Today and in The Future
The operations environments of practices are fast-paced. With all of the technology solutions available to manage these operations, healthcare consumers have come to expect a seamless experience.
Implementing the right digital health solutions and patient engagement tools helps your practice to deliver resources that create a frictionless experience throughout the entire patient journey. Doing this will keep your patients coming back and increase your revenue cycle.
Wondering how Clearwave can help you leverage technology to enhance the patient journey at your practice? Click here to read an interview with the woman who is reinventing digital patient access, Dikla Ranen, for a better understanding of the digital world's impact on the healthcare industry!
Reading Time: 4 minutes The ability to pre-register for appointments, ahead of their office visits, has become a top requirement that patients are looking for…
Reading Time: 4 minutes By Blakely Roth | May 8, 2023 To combat economic uncertainty, specialty healthcare practices are taking steps to increase patient…
Reading Time: 4 minutes By Blakely Roth | February 23, 2023 It's undeniable that eating a well-balanced diet can create long-term health benefits for…