The Top 6 Ways to Use Two-Way Patient Texting
Reading Time:
3
minutes
Most Americans are texters—more than 97 percent of all smartphone owners have texted in the past week.
Further studies reveal that: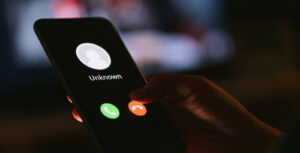 Most patients respond to medical providers by text at a higher rate than phone or email. Text response rates are 23-35% higher than either email or phone.
Regardless of age, patients prefer texting.
It only makes sense to leverage patient two-way texting from Clearwave for your practice to meet patients' expectations. Better patient communication using two-way texting means a higher-performing medical practice.
Two-way texting is a crucial part of a modern practice. It allows you to communicate one-on-one with your patients and streamlines follow-up. What previously took hours or even days by mail now only takes minutes to complete.
Your practice can implement two-way texting for multiple purposes, including appointment reminders, arrival instructions, telehealth links, working out scheduling conflicts, follow-up care instructions and quickly addressing patient concerns.
1. Appointment Reminders
Missed appointments can cost your practice thousands of dollars in lost revenue. Since 95% of text messages are opened within 3 minutes after being received, patient two-way texting is a convenient way of reminding your patients of their upcoming appointments. Appointment reminders effectively reduce no-shows, a pain point of every practice.
Within seconds or minutes, you will know whether a patient is coming for their visit, or if they need to cancel or reschedule. You can learn all of this without picking up the phone and maximize your time slots.
2. Follow-Up Care Instructions
High readmittance cases are reported due to patients' forgoing their physician's instructions once they leave their doctor's office. People usually misunderstand or may forget what their doctor tells them. These life-saving instructions can also be sent as text reminders.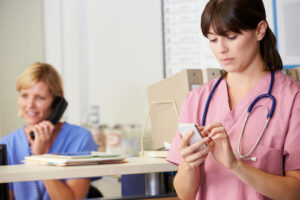 3. Scheduling Conflicts
Sometimes, you may be forced to make last-minute schedule changes due to unforeseen circumstances. The ability to send out mass texts to patients on your calendar, letting them know their appointments need to be rescheduled is faster and more efficient than picking up the phone.
4. Updates
Whether it's letting your patients know of their next annual wellness appointment or informing them that their lab results are ready, two-way text messaging provides the perfect combination of personalization and automation.
5. Emergencies
One surefire way of enhancing patient experience and satisfaction is by promptly addressing any concerns they may have. Patient two-way texting offers your patients an easy way to get in touch with you whenever they have an urgent question or are in distress.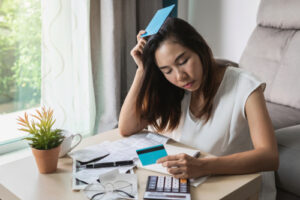 6. Improve Patient Collections
Text reminders can be more effective in a way that phone and paper statements aren't. Compared to a follow-up call that a patient may choose not to answer if they think it is invoice-related, texts are less obtrusive. Additionally, it's not unusual for patients to say they never received their paper statement, but it's much harder to claim they never got a text.
You can send text reminders to patients with outstanding balances and include a link to the payment site. Alternatively, if your patients already have a card on file, you can request them to authorize payment processing through a text message.
Scale Patient Experience with Two-Way Texting
Personalized experiences make your patients feel more appreciated and valued. Two-way texting from Clearwave is the ultimate tool when it comes to creating a customized patient experience. The beauty of patient two-way texting is that it's the next best thing to a face-to-face conversation.
Wondering if Clearwave could be worth it for your practice to invest in? Find out for yourself by calculating your Return On Investment by using our ROI Calculator!
Reading Time: 5 minutes By Chloe From Clearwave | August 7, 2023 In today's dynamic healthcare landscape, effective communication is crucial for getting patients…
Reading Time: 3 minutes By Blakely Roth | July, 26, 2023 Across industries, consumer-facing organizations are embracing self-service solutions to solve staffing complications and…
Reading Time: 6 minutes By Chloe From Clearwave | June 5, 2023 Effective communication is a critical component of successful healthcare practices. In today's…