Two-Way Texting: What You Need to Know
Reading Time:
3
minutes
If you had a choice to listen to a voicemail, reply to a text message or return a missed call, which one would you choose? For most individuals, including patients, the answer is replying to a text message. Patient text messaging is a simple tool that allows for convenient, immediate communication between patients and front desk staff.
Patient two-way texting is quickly becoming one of the top tools for busy medical practices. Streamlining patient communication can benefit your practice in several different ways.
Phone calls are no longer the best form of communication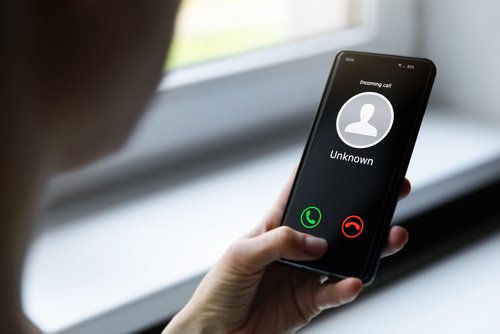 While outbound patient communication is essential, it's also time-consuming for staff. Many practices communicate primarily using the phone, manually calling each patient to remind them of approaching appointments, past due payments or to book appointments.
Phone calls are also not as effective as they were twenty years ago. According to data from Hiya's first State of the Call in 2019, Americans answer only 52% of received calls. TrueCaller found that 64% of adults choose not to answer a call if they don't recognize the number calling. Practices may leave voice messages if they're unable to reach a patient by phone, but these messages often go unheard or unnoticed, and typically, will be repeated until contact is made.
The New York Times reports that more than 20% of Americans don't check their voicemail at all. For those that do, they often leave voicemails unchecked for three days or more.
Your patients want ease and convenience when connecting with medical providers. The most preferred method of patient communication is through text messaging. Implementing two-way texting can improve communication between your practice and patients. Consider the following statistics:
● According to Review Trackers, 98% of text messages are read and 95% of texts are read in under 3 minutes after they are first sent.
● A study by FranchiseHelp and Text Request found that text message response rates are 209% higher than phone call response rates.
● In that same study, text message confirmations convert 295% more than phone call confirmations.
Increase the Efficiency at Your Medical Practice
One way of maintaining and increasing your bottom line is by making sure you have a steady flow of patients. You can use texts to manage scheduled appointments.
This can help reduce cancellations and no-shows. If your staff knows about cancellations in advance, they can try and fill the slots with other patients.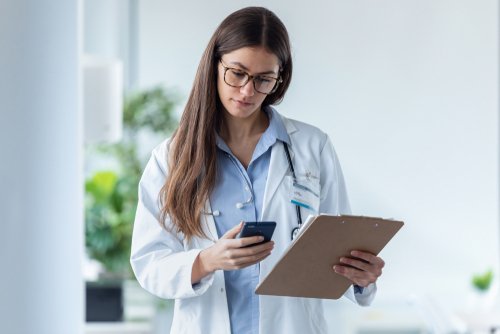 Clearwave's HIPAA-compliant patient texting tool allows your staff to chat with patients or easily send templated responses, depending on patients' needs. With templated responses, your staff can re-use standard responses and cut down on the amount of time spent responding to each individual patient.
You can also create and schedule an automatic response to inbound messages so patients always feel like their messages are being received and read, even if staff can't respond at that time. The best part is that your practice can utilize Clearwave's two-way texting without needing clunky portals or any separate downloads.
Provide Educational Information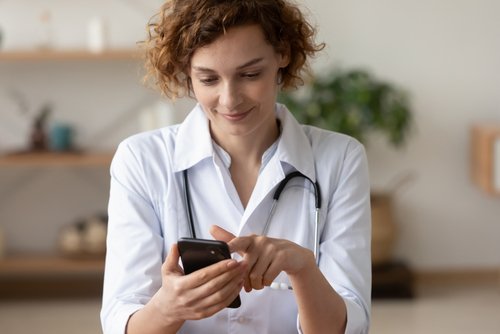 Patient education has a big role to play when it comes to improving patient outcomes. Helping your patients access crucial health information through text messaging can benefit them.
You can include a link in the texts to resources for general health or illness-specific information. You can also send texts with patients' visit summaries or discharge instructions. Consider using text messaging to alert patients when they don't show up for a follow-up appointment to discuss urgent test results.
Leverage Two-Way Text Messaging
These are only a few examples of the immense benefits of using two-way texting in your practice. Clearwave offers HIPAA-compliant two-way texting with auto-response capabilities and text templates among other features. These are bundled into one turnkey application that will be specially tailored for your practice.
Learn more about HIPAA-compliant two-way texting as an effective solution for your practice. Download our Two-Way Texting Data Sheet to learn more, or schedule a quick 30-minute demo to see Clearwave in action.
Reading Time: 6 minutes By Chloe from Clearwave | May 24, 2023 Facing a low booking rate for Botox, laser hair removal, anti-aging and…
Reading Time: 4 minutes By Chloe from Clearwave | May 18, 2023 With so much to accomplish each day—meetings, deadlines, dropping kids to and…
Reading Time: 4 minutes By Blakely Roth | May 8, 2023 To combat economic uncertainty, specialty healthcare practices are taking steps to increase patient…