ORTHOPEDICS PATIENT ENGAGEMENT PLATFORM
No Bones About It
As the top patient engagement platform for orthopedic practices, use Clearwave to reduce dependency on staff, support standard and walk-in needs, maximize schedules and boost patient collections. Reduce overall staff workloads with true automation and increase collections and patient satisfaction at the same time.
Truly Self-Service Patient Engagement
For Orthopedic Practices
Orthopedic practices use Clearwave to enhance the patient experience in busy offices, create dynamic and productive work streams for staff and efficiently capture revenue. Clearwave automates patient scheduling, registration, eligibility verification and communications in one effective and centralized solution.


Walk-in Patients
With Clearwave patient self-scheduling and registration, it's easy to see patients as walk-ins, making your orthopedics practice the most convenient stop on the way home from work or after-school sports. Have the flexibility to explore new revenue channels and expand your hours with the same Clearwave efficiency. Easily configure your workflows and processes to best support a walk-in revenue stream and make it simpler for your staff and practice to see more patients.


Verify in Seconds
Clearwave's automated eligibility verification works in just seconds, automatically, to check patient coverage. In orthopedics, this improves time-to-revenue and reduces patient non-payments. Instantly collect copays and patient responsibility at the time of service. No staff intervention is needed as coverage is checked for practices and ASCs, freeing up staff for other business areas. Use Clearwave real-time eligibility and automated care estimations to increase collections, all with the push of a button.

Increase Patient Throughput
With a patient-led registration experience, patients spend less time on paperwork and can quickly get into an exam room. Faster patient throughput opens your schedule to see more patients, efficiently. Balance your patient load through Global Periods of Surgery to ensure everyone is seen while best managing revenue. With truly self-service patient registration, your staff can spend more time interacting with patients and completing high-value tasks, rather than inputting patient data manually or having awkward payment conversations. Use Clearwave self-registration via kiosk, mobile, tablet, pre-registration links, or a combination, to avoid crowded waiting rooms and provide an overall better patient experience.


Point-of-service Payments
Patients' payments are smooth, simple transactions with Clearwave. Collect for the day's visit, an open balance or even Durable Medical Equipment not covered by insurance. Patients can keep a card on file and pay right at the point of service at each visit. Accelerate point-of-service collections with patient self-registration, process cleaner claims with better patient data and real-time verification, and watch your practice reap the revenue results. Clearwave's centralized approach to patient engagement regularly redirects revenue back into your practice.
Customized for Comfort & Promotion

Fully Configurable Workflows
Clearwave can be used at a kiosk, or on a tablet or smartphone. You can even add a custom question at check-in to ask patients if they'd like a wheelchair, sending an alert in real-time to the front desk. Ensure your patients' comfort and satisfaction with the flexibility they need. Use the custom check-in options to direct patients to relevant, premium services that fit their demographic information. Gain direct profit and build awareness without extra ad spend to promote on-site Durable Medical Equipment, physical therapy services, steroid injections, bunion surgery and more.
Automate Patient Communication


Automate Patient Communication
Connect with your patients using Clearwave's automated appointment reminders, two-way texting, recalls and more. There's no better way to drive patient satisfaction than through targeted communications that help your patients keep their appointments top-of-mind, reducing no-shows and lapsed patients — all without staff intervention. Configure automated and customized patient communications by appointment type and ensure your patients come in when they're supposed to.
M+
Patients checked-in and appointments scheduled
+
Integrations with popular PMS, EMR and HIS
+
Payers for real-time eligibility verification
B+
Eligibility checks of primary, secondary and tertiary benefits
See What People are Saying About Clearwave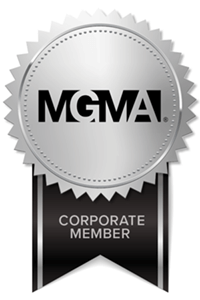 A Pandemic & A Practice Lessons Learned and Where to Go from Here  
St. Cloud Orthopedics Zero Contact Patient Registration from this Minnesota Ortho Practice  
Let's Get You Paid
Schedule a demo and see how Clearwave can help your practice drive revenue.