ORTHOPEDICS PATIENT ENGAGEMENT PLATFORM
No Bones About It
Orthopedic practices work better and more efficiently with Clearwave, reducing dependency on staff, working more flexibly for orthopedic and urgent care needs, streamlining schedules and boosting patient collections.
Automated Eligibility Verification

Save Hours, Create Cleaner Claims
Clearwave's real-time eligibility verification works in seconds as an appointment is booked, and on average, up to seven times per patient encounter. Before the visit, orthopedic practices are provided with the most accurate info for claims, patient co-pays and financial responsibility amounts, working in tandem with patient payment collections.
No staff intervention is needed as coverage is checked for practices and ASCs, freeing up staff for other business areas.
Clearwave orthopedic customers report up to a 90% reduction in denied insurance claims and up to a 65% improvement in point-of-service collections.
Being able to open your schedule to walk-ins is game-changing in orthopedics. Clearwave helps to quickly register and check-in walk-ins without additional burden on staff. Make your practice more competitive so that your patients can receive the care they need, at their convenience.
Use the Clearwave check-in to guide your patients through a more personalized experience, while guiding them towards relevant, revenue-building services. Ask if your patient would be more comfortable in a wheelchair to make them comfortable. Promote durable medical equipment, physical therapy, steroid injections and bunion surgery using your patients' demographic data. Ensure the right messaging is delivered to patients as part of a seamless flow.

Eliminate Clipboards with Pre-Registration
No more wasted time filling out forms in the waiting room. First-time visits, ongoing treatment, referrals and ambulatory surgeries are all made easier for staff and patients.
Patients can remotely complete all necessary demographic and medical history information in advance of an appointment, and take care of co-pays and balances for quicker time to revenue.
Clearwave Pre-Check offers a stressless and more thorough orthopedic patient registration, eliminating lines at the front desk and crowded waiting areas.
Increase Patient Throughput
With a digital experience, patients use less time on paperwork and can quickly get into an exam room. Faster patient throughput opens your schedule to see more patients, efficiently. Balance your patient load through Global Periods of Surgery to ensure everyone is seen while best managing revenue.

Your Digital Front Door
Clearwave establishes a digital front door for your practice that gives enhanced access for patients to connect with you while promoting new patient acquisition. Offer your patients scheduling convenience, automated eligibility verification, check-in and frictionless financial transparency. Wait times, paperwork, data entry errors and tedious, repetitive staff workloads will be a thing of the past when you implement Clearwave.

24/7 Patient Scheduling
Clearwave Patient Scheduling gives your patients appointment scheduling options that works on their time, accessible their way. It also offers staff real-time views that let them quickly manage emergencies and walk-ins. Whether booking directly on your website, engaging with a chatbot for guidance or by phone using voice response, existing patients can easily self-schedule appointments — and new patients can be matched with just the right provider. Our platform is EMR/PMS-agnostic, meaning provider data can be pulled from multiple sources and applied to your scheduling needs, simple or complex. Optimize your schedule for better throughput and patient volume, combined with real-time eligibility verification and pre-check for a powerful, productive Orthopedics practice.

Accelerated Cash Flow
Clearwave's real-time data views, instant eligibility verification and patient-driven, integrated, frictionless transactions translate into higher cashflow for the practice. With Clearwave, see patient financial responsibility as soon as an appointment is booked and collect co-pays as well as payment upfront for larger procedures. Turn reimbursement into an efficient and productive process. Robust, patient-driven data collection for mobile, kiosk and tablet produces clean, accurate claims — and makes reimbursement painless and fast. Clearwave's centralized approach to patient engagement regularly redirects revenue from every interaction right back into your practice.
M+
Patients checked-in and appointments scheduled
+
Integrations with popular PMS, EMR and HIS
+
Payers for real-time eligibility verification
M+
Eligibility checks of primary, secondary and tertiary benefits
See What People are Saying About Clearwave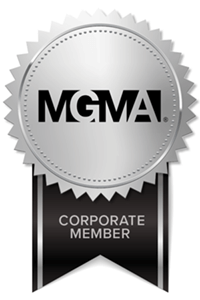 A Pandemic & A Practice Lessons Learned and Where to Go from Here  
St. Cloud Orthopedics Zero Contact Patient Registration from this Minnesota Ortho Practice  
See the future of patient engagement.
Schedule a Demo and see how Clearwave can help your practice.