That Pocket Change Adds Up: How Not to Get Nickle-and-Dimed When It Comes to Customer Support
Reading Time:
3
minutes
Imagine you're about to dine at one of the area's hottest new restaurants. You booked the reservation weeks in advance. You researched the menu online. You even called ahead to request the perfect table. But shortly after the host escorts you to your seat, you notice something's not right. For starters, there is no seat – to sit down during your meal, there's an upcharge. And if you'd like a real live server to bring you that meal, there's also an additional fee. Utensils and a napkin? That'll be $5 added to your check. And so on. Needless to say, such an experience would cause you great frustration or anger, regardless of how good the food is, and ensure you never return – if you don't walk out altogether before the first bite.
While this scenario might seem outrageous, it's actually quite common when it comes to the relationship between technology vendors and their medical practice customers. The practice purchases a solution that combines technology and services at some level, but when it comes time to deploy the solution or roll it out to staff, they discover they need to spend more than they bargained for to gain access to the necessary incremental resources and support.
This is especially problematic when you're deploying systems that must operate without disruption or failure, like patient engagement. Think about it. You made the decision to modernize your practice's patient engagement processes through automation; or maybe you prefer to start your journey to digital transformation by focusing on just one or two touchpoints, like scheduling or check-in. Either way, you expect the implementation process to go smoothly – you can't afford anything less. You expect the technology partner you selected for this project to support you at every turn so you can deliver your patients the world-class modern experience you were hoping for when you initiated the project. What you don't want – and likely can't afford – are incremental fees charged for onboarding assistance or for every support call, a service model that is all too frequent and catches practices off-guard only after it's too late.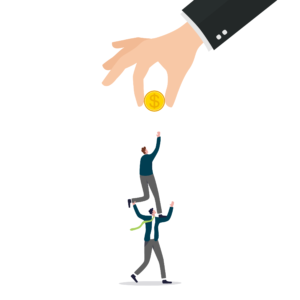 The key to avoiding this nickel-and-dime approach is to evaluate every prospective partner's service and support offerings up front, with as much scrutiny as you evaluate the solution itself. Among the factors to consider:
Does the partner have an established client-success program that addresses the entire client lifecycle, from deployment and onboarding to ongoing consultation, check-ins and technical support?
Is the partner focused on your exact business goals for implementing the solution – do they understand what you're looking to achieve and the impact you want to have on patient engagement?
Will the partner work with you to establish a set of benchmarks or metrics that will help you assess whether the solution is having the desired impact? And then continue working with you to ensure you achieve them?
Does the partner offer access to online tools and knowledge centers as part of their standard offering, so your staff can quickly look up the answers to any questions that come up as they use the system day-to-day or even after hours?
Will the partner be there for your staff post-implementation to guide them as needed, offering best practices and suggestions for optimization so your practice realizes the full value of the solution?
Finally, does the partner consider service and support a foundational component of the solution, or does they present it as an added cost? A way to increase the total value of the engagement?
Of course, any healthcare technology solution should be designed for simplicity and efficiency. It should be easy to deploy, use and maintain. But that doesn't mean service and support aren't important. Nor does it mean you should have to spend more to gain access to the expertise you need. Simply put, service and support can make or break the success of a project, and they will greatly impact the speed and extent of adoption across your staff once the solution is deployed. That's why it's essential to have a conversation at the evaluation phase – you want to be sure you have the right resources at your disposal as part of the core solution, not as as add-on.
For more information on Clearwave's Customer Success team and how we work with our clients, join our webinar, "What to Expect When You're Expecting…Great Customer Support" here.
Reading Time: 3 minutes By Blakely Roth | July, 26, 2023 Across industries, consumer-facing organizations are embracing self-service solutions to solve staffing complications and…
Reading Time: 6 minutes By Chloe From Clearwave | June 5, 2023 Effective communication is a critical component of successful healthcare practices. In today's…
Reading Time: 6 minutes By Chloe from Clearwave | May 24, 2023 Facing a low booking rate for Botox, laser hair removal, anti-aging and…