Staff Burnout Challenges? How to Hire Help
Reading Time:
4
minutes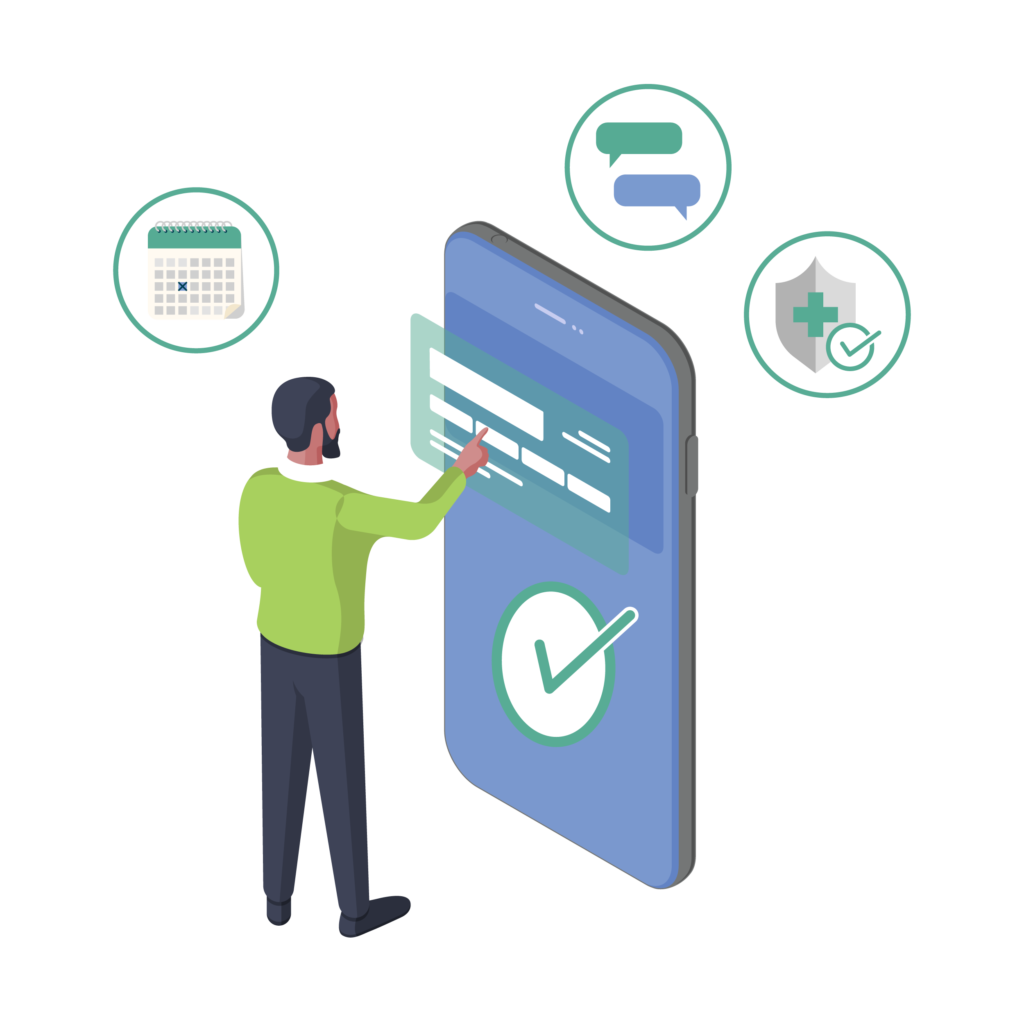 In today's environment, businesses are hearing more and more that their employees are feeling burnt out, under-appreciated and overworked. The great resignation, off the heels of COVID, has especially challenged the healthcare industry. That's left healthcare practices scrambling to fill openings and keep operations running smoothly. Just last week, we dropped in at a practice and found the CFO working the front-desk, covering for staff that had called out, the same staff who had been doing their best to keep patient registration running smoothly down several open positions.  What is a practice to do and how can you get help right now?
Think digital. We've heard from practices large and small their biggest staffing challenge is at the front-desk. The great news is that there are many digital tools out there that can help, and help fairly immediately. We quite commonly hear concerns that practices already understaffed, can't possibly find the time to not only evaluate a digital solution, but implement as well. Finding the right partner and solution that will take the burden off your practice and bear the most of the implementation work is a key to success in getting the help you need to grow your practice amongst staffing challenges. 
Keep reading to learn how you can reduce your staff burden with digital patient engagement solutions such as Patient Scheduling, Patient Registration and Intake and Eligibility Verification!
Patient Scheduling
Patient self-scheduling is one proven tool to help reduce staff workload. Think about your current process… what we hear from many practices is front-desk staff is spending a good portion of time each day fielding appointment requests via phone or online, pulling up the providers schedules and trying to get patients in at a time that works best. They may even be a long wait to get those patients in. We also know that a large gap in time between a requested appointment and appointment scheduled can increase no-show rates. Patients are often looking for a practice that can get them in quickly as they have a need right then. If there is a large gap between when a practice can see them, they may be calling around to competitor practices to see if they can get an appointment earlier, resulting in them forgetting to cancel the one they scheduled at your practice. This is both costly to your practice, and frustrating to your staff who has to field additional calls to remind and reschedule patients.
Using a digital patient scheduling tool, you can enable patients to self-schedule their appointments, maximizing providers schedules and reducing staff time spent on manual scheduling tasks. 
Online patient scheduling allows patients to have greater freedom and flexibility to choose an appointment time and date that works for them. Instead of having to choose their next appointment time slot on the spot while on the telephone or at the end of their appointment, they are able to look at their calendar and schedule an appointment on their own time. If a patient has a particularly hectic calendar and needs extra time to determine the best time for their next appointment, they are able to do so without utilizing your staff's time. They will be able to take their time perusing the clinic schedule, without having to take extra time at the front desk and hold up other patients while they find an appointment time and date that works for them. 
Patient Registration & Intake 
Digital patient registration is another tool that can significantly reduce the burden on your staff by allowing patients to check-in independently. By using a kiosk, tablet or mobile check-in, your front desk staff is able to spend more time completing other tasks instead of checking in every patient. 
With the right solution, patients can complete pre-registration, filling out the necessary forms prior to arrival. Once at your practice for their appointment, can check-in under 3 minutes, including paying co-pays and outstanding balances right from the technology. Gone are the days of clipboards and paper; digital patient access will open new doors to give your patients greater check-in freedom and increase efficiency. By completing digital intake from home, patients tend to answer questions more thoroughly and provide more complete information. Patients are ready for their visits in advance, arriving relaxed and prepared, and check-in is quick and easy for staff.
Patient registration solutions will reduce the amount of time that your staff needs to spend checking in every patient and gathering necessary paperwork. When utilizing this type of technology, your staff will no longer need to gather paperwork, clipboards and pens or sanitize materials. The right solution will help keep your front-desk clear, expedite patient registration ensuring providers stay on schedule and enable you to reduce outstanding balances to help with your revenue. 
Eligibility Verification
A traditional insurance eligibility process can be a time-consuming responsibility. Automated eligibility verification tools significantly lower  the time spent verifying patient coverage.
Automatic eligibility verification is a tool that will be able to take the hassle and inaccuracy and lag time out of patient visits. Instead of the manual  verification process, automatic eligibility verification happens instantly, running in just moments as a patient books an appointment.
Insurance eligibility accelerates your cash flow by instantly analyzing co-pay amounts and verifying patient responsibility. Taking this vital step off your staff's hands and allowing it to be completed automatically increases point-of-service collections and reduces a need for further follow-up.
Reducing the burden placed on your staff makes for happier employees, patients and providers. Through the use of these digital patient solutions, experience the efficiency and relief that Clearwave offers. Discover how Clearwave could help your practice by registering for a demo!
Reading Time: 5 minutes As healthcare continues evolving amidst rising costs and a shifting economic landscape, orthopedic practices must stay flexible to fuel growth…
Reading Time: 4 minutes By Chloe From Clearwave | November 10, 2023 Missed appointments are an inconvenient but common occurrence in healthcare. Patient no-shows…
Reading Time: 4 minutes By Chloe From Clearwave | October 23, 2023 When payments are slow it's frustrating for healthcare providers, meanwhile patients may…