Getting Patients Excited About Using Self-Scheduling
Reading Time:
5
minutes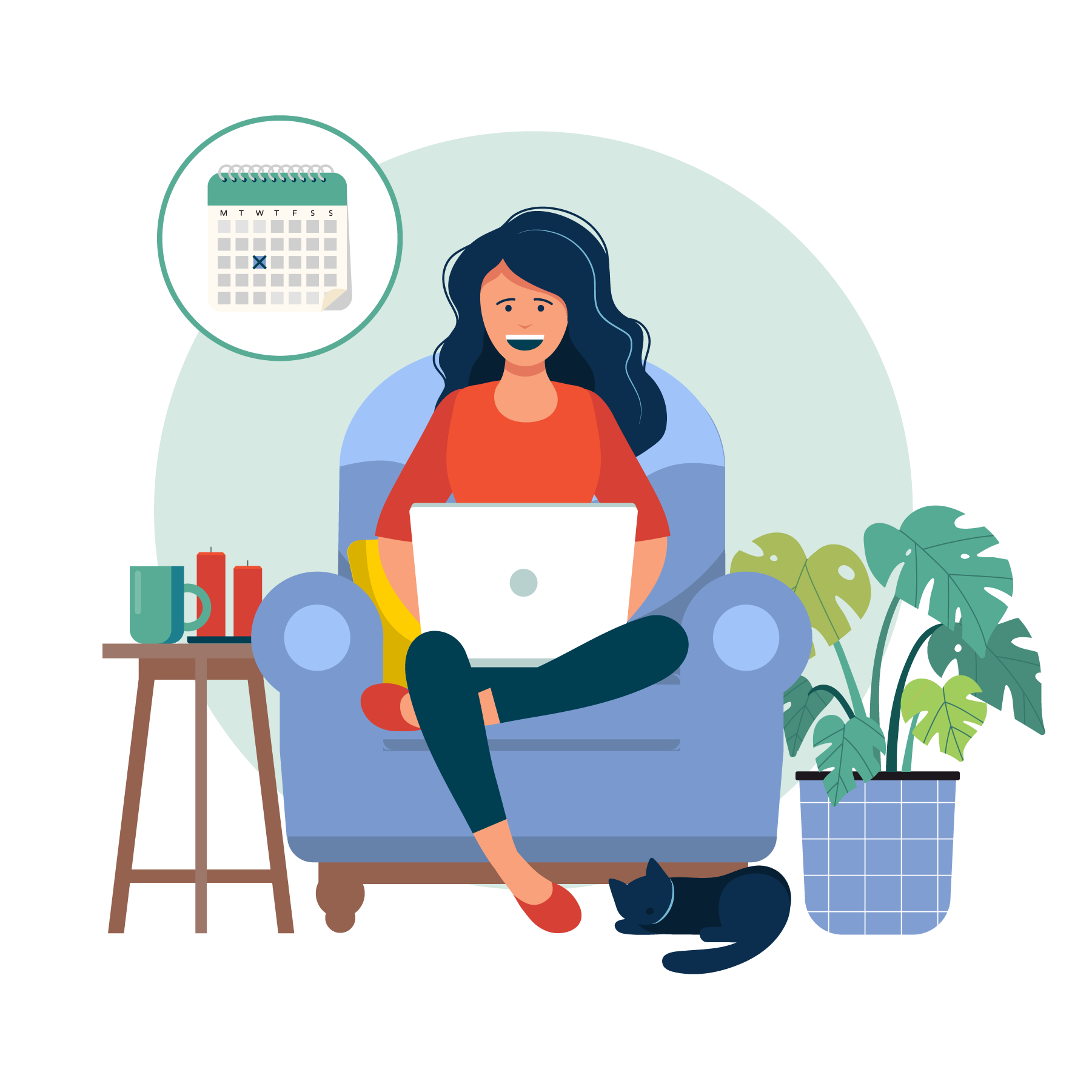 Patient self-scheduling software can be a practical and useful patient engagement tool that can help both your practice and your patients. More and more industries have introduced the self-serve concept and consumers have shown they are fans. In fact, consumers have increasingly reported they want easy access to be able to schedule their medical appointments. Long phone wait times and large gaps between appointment requests and the actual appointment date lead to patient frustration and cause them to look at other practices and providers to get the care they need quickly. 
Not only is self-scheduling a major patient benefit, but also reduces the administrative workload on your front-desk. Digital patient access tools like self-scheduling may require some getting used to, so it's important to raise patients' interest in this tool, so they are more motivated to learn what will ultimately prove to be highly advantageous to them as well as your staff.
Here are some helpful best-practices to try to get the word out about your new patient self-scheduling platform. 
Email Campaigns
Once you've determined your go-live date for your scheduling tool. Let patients know! Build a multi-part email campaign to keep patients in the loop that a great new tool is coming. With eye-catching subject lines and design, your existing patients will be more likely to engage. 
List out the advantages of the self-scheduling and how they can access the scheduling tool to begin to self-serve.  Here are some example templates you could use depending on which patient audience you are reaching out to: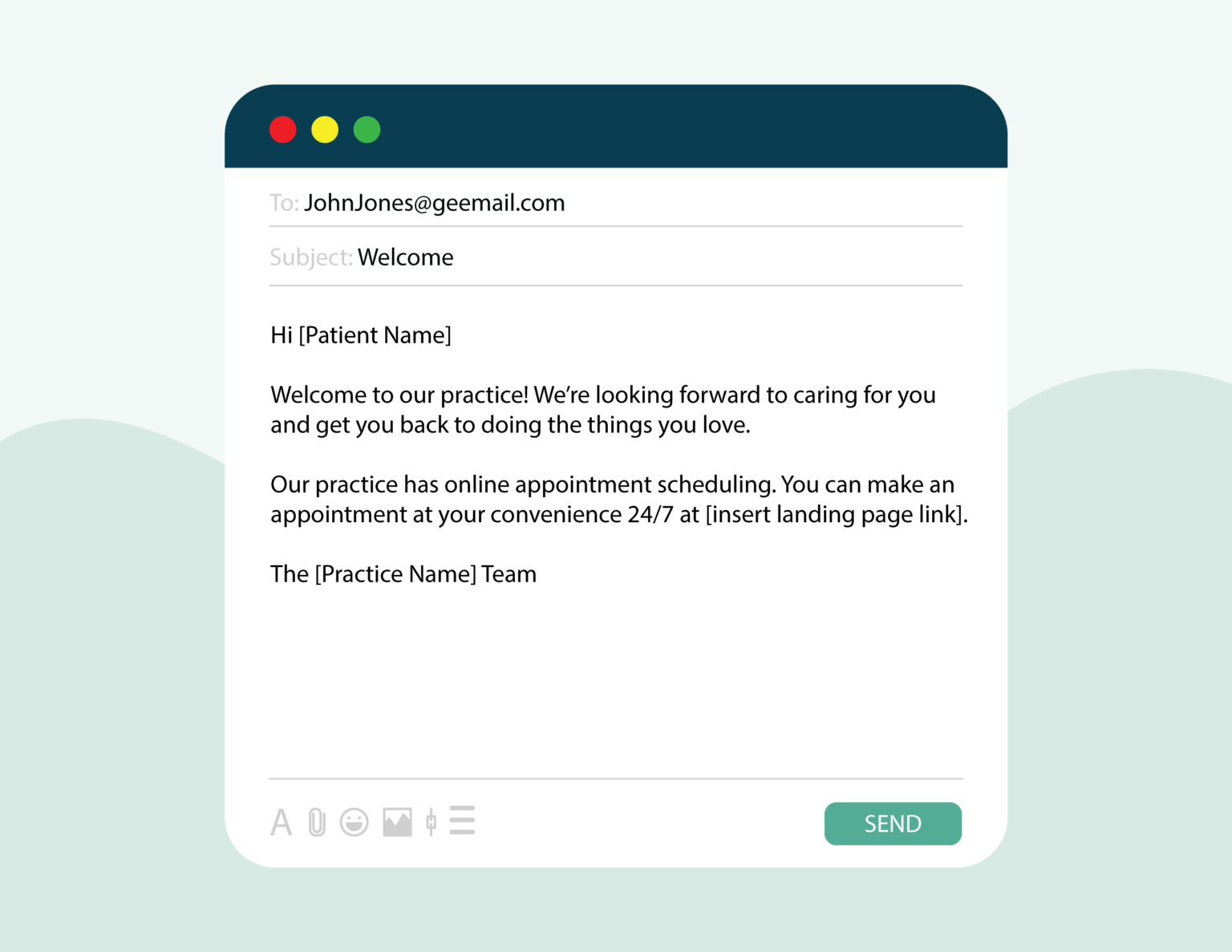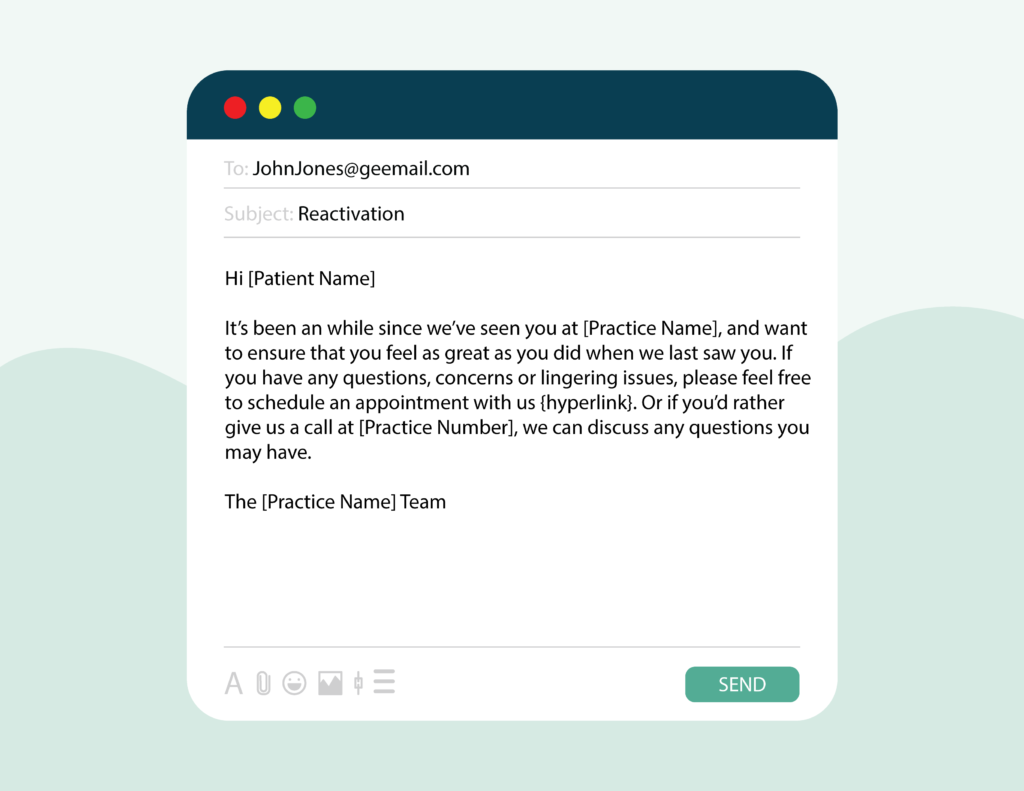 Engaging announcement emails complete with an exciting tone can make strides in getting your patients enthusiastic about using self-scheduling. You may also want to consider adding attention-grabbing graphics to your announcement email that include eye-catching colors.
After the initial launch of your patient scheduling software, you may consider utilizing email campaigns to send refreshers to your patients of the new self-scheduling technology. Since it is common that some may not open or read the initial email blast, it may be helpful to send a follow-up email to ensure that the information has reached the broadest audience.
Website
Your website can be an invaluable tool to help promote new self-scheduling technology. Websites can be a great way to reach other patients who may not check their email frequently or who may not use social media. To notify patients of self-scheduling, consider adding a banner or homepage pop-up box to your website that says something like: "schedule your appointment now!" 
Once patients are aware that the tool is available, you will want to make sure that they have easy access to it and that the tool is easy to find on your website. Create a permanent button in the navigation on your website and title it "Schedule Now." You will also want to make sure that this button is eye-catching and visually appealing. 
Consider choosing a bright brand color for the button, separate from the primary color on your website to help it stand out. Also, it's helpful to change the settings of the button to allow it to be stagnant on the page. This way, the button is present and visible regardless of where the patient is scrolling to on the page. 
Separate from your schedule now button, it can be helpful  to add a schedule now button to your quick links section on your home page. As you think about your patients journey on your website, think of all the places you could capture their attention to Schedule Now, which will help with not only conversion rates but an increase in patient acquisition altogether. 
Ensure to create a website copy that details any important information that patients may need to know prior to scheduling, like doctor locations for example. It's never a bad idea to include contact information, such as the practice's phone number, so that they can talk to someone if they have any questions about the scheduling process. 
Google Profile
Your practice's Google profile, or Google Business Profile, is an integral part gaining prospective patients. In addition, it can be a useful tool to announce patient self-scheduling. Add your practices key information and highlight online scheduling, but make sure you keep the word count between 50 and 150 characters for an optimal profile. 
Your Google Business Profile is likely one of the first things that prospective patients will see when researching for practices in the area. For this reason, it's a very useful tool to advertise the ease and convenience of scheduling at your practice. Digital integration could be a key factor that attracts potential patients and advises them to your practice's advanced technology. Since your Google Business Profile is essentially the first impression before the homepage of your website, it's important to make the most of this opportunity.
Social Media
As a successful practice, you likely have a variety of marketing tools at your disposal that can greatly assist you in communicating with prospective and current patients. For instance, you may publicize any new events using your social media networks. Social media can be an excellent marketing tool and can help your patients get excited about self-scheduling their appointments.
Have your social media manager schedule a post on Instagram, Facebook or other social media platforms to advertise the implementation of the latest technology and link directly to your scheduling page.
Best practice recommendation is to pin your post on your practice's social media profile. This will ensure that everyone who visits your profile will see this post first and that those revisiting your profile will be reminded. Be sure to use an eye-catching graphic to help it stand out amongst the rest of your feed. It is also important to optimize your strategy based on current algorithms. For example, you may want to consider announcing your new self-scheduling tool through an Instagram Reel instead of a typical post. This can help get your practice's posts on as many eyes as possible.
Offline Marketing Tactics
Inbound marketing tactics are incredibly effective at building a patient-prospect funnel for your practice, but there's still a place for offline tactics alongside your digital-marketing campaigns.
Consider adding a pop-up banner to your office to increase patient awareness of your scheduling tool. These banners should be placed in high-traffic areas such as waiting rooms, exam rooms and/or check-out areas and list the benefits to your patient. Reinforce the ease, the anytime and where patients should go to schedule their next appointment. 

Most practices utilize business cards – think about adding to the backside (on your next print) the information about 24/7 online appointment scheduling and a QR linking directly to your schedule now page.  You could even create Scheduling cards, in business card size, just detailing how to schedule your next appointment, as a patient leave-behind.

Your practice staff is another great marketing awareness resource. Evangelize front desk staff, check-out staff and even providers to help create awareness for your patient self-scheduling tool. Provide staff with a simple talk-track to use when they are with patients. 

If your practice utilizes a patient registration kiosk with custom messaging enabled, you can have another marketing prompt to tell patients to schedule their next appointment online. 
Regardless of the marketing strategy you implement, patients will be more eager to schedule online if they understand the benefit to them – ultimate convenience and ease. Self-scheduling can be mutually advantageous for both your patients and your practice. Improving the efficiency and productivity of your practice will result in happier, more satisfied patients.
Learn how Clearwave can help you provide patients with a streamlined and personalized method of scheduling appointments. Register for a demo and let's talk about how we can support your practices and patient's scheduling needs.
Reading Time: 5 minutes By Chloe from Clearwave | May 15, 2023 Patient portals have gained popularity as patients search for more efficient ways…
Reading Time: 4 minutes By Blakely Roth | May 8, 2023 To combat economic uncertainty, specialty healthcare practices are taking steps to increase patient…
Reading Time: 4 minutes By Chloe from Clearwave | April 17, 2023 Patient retention is crucial for the success of any healthcare practice. Retaining…