Why Patients Want to Schedule Medical Appointments Online
Reading Time:
3
minutes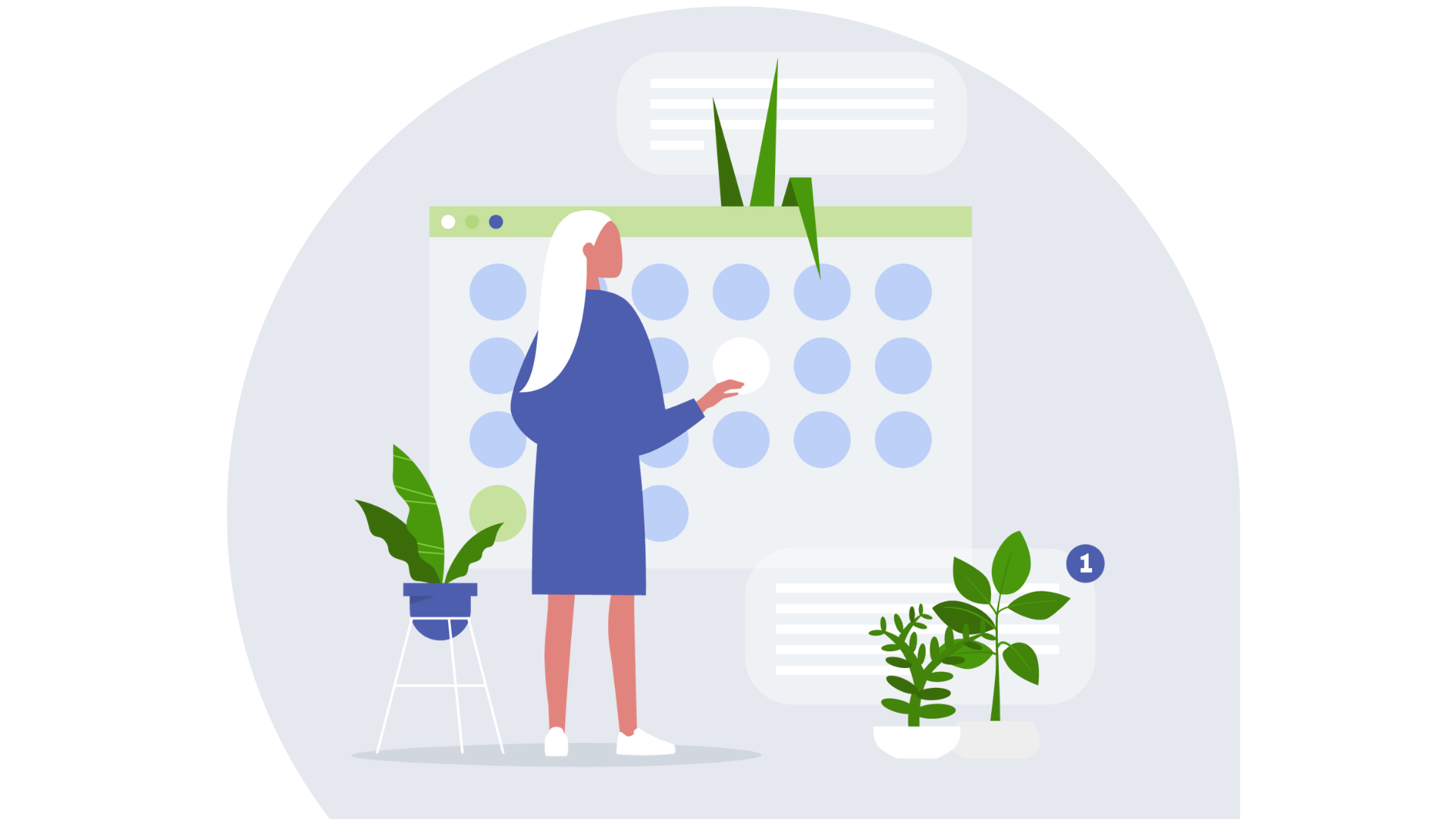 It's no secret that the world has become more digital, especially in response to recent technological advancements. Today you can order a pizza, schedule a hair appointment and even buy your groceries from online platforms. Users are looking for the easiest way to interact with their outside world. The healthcare industry is no different. Patients are seeking a more practical option to schedule appointments online.
In a world full of choices, patients will select the easiest option. Medical practices already face competition based on the usability of their website. Even more critical is having the opportunity to schedule an appointment online.  
A Better Patient Experience
Patients, especially millennials and Gen Xers, anticipate an immediate response to any of their needs. This includes interactions with their medical providers. Patient scheduling software allows patients to access your services 24/7, even when your practice is closed. Online scheduling increases the number of scheduled appointments. It also aids efficiency by giving the patients more control of their healthcare.
Patient engagement platforms that offer online scheduling can also improve access and convenience. A comprehensive approach also offers appointment reminders, patient pre-registration and a payment method.
All of these tools help improve the patient experience and allow for accessibility that was not available previously.
Appointment Reminders
An automated reminder system connected to your online schedule can send a text or email to the patient. These messages can include a simple way to confirm the appointment and to reschedule if the time no longer works for the patient. The patient can take control by letting you know how they prefer to be contacted in the future – by phone, email or text message. This invaluable tool is advantageous to your patients and reduces the number of no-show patients each day.
When your patients are able to easily cancel or reschedule their appointment without having to take time out of their busy day to make a phone call, they are more likely to do so. Appointment reminders benefit both the patient and the medical practice. With one click, a patient can confirm that they will proceed with their scheduled appointment time. This saves time and avoids lengthy phone calls.
Appointment reminders create more realistic schedules. Medical practices can readily fill open appointment slots and have a better overview of their upcoming week.
Additional cost savings occur when staff no longer have to call to remind patients, or reschedule over the phone. Staff can spend their time with patients in the office who are ready for their appointment.
The operational savings are vital for a busy medical practice, especially when staffing can be the ultimate hardship.
Patient Pre-Registration
The traditional standard for medical practices, especially for new patients, had patients check in at the front desk. Patients were usually handed a clipboard with several pages to complete. Frequently, this can cause agitation in patients who feel as though they have filled out the same paper multiple times before. This paperwork can hold up the schedule and frustrate patients stuck in the waiting room. Long wait times are among the most significant complaints in medical practice reviews.
Patient pre-registration allows patients to skip the clipboard and enter their information online. A HIPAA-compliant system offers security for PHI, so that your patients can feel safe uploading their data into the system.
An additional benefit of patient pre-registration is that information can be collected in advance of an appointment, eliminating waiting room bottlenecks. Most medical practices see greater efficiency with digital patient registration. It requires zero staff at the front desk and reduces paper use for photocopies and printing.
When patient engagement integrates with a Practice Management System, it lowers administrative efforts even more.
Patient Preferred Payment Methods
Invoicing patients by mail is expensive and lowers the potential for full payment. Digital patient collections leave more revenue in the practice's pocket.
Another benefit of digital patient collections is keeping a card on file. In this scenario, during patient check-in, the patient can provide their credit card information on a secure platform.
Digital patient payment presents patients with a seamless experience while significantly increasing same-day collections.
Practice Benefits of Online Scheduling
Online patient scheduling platforms benefit the practice and draw in patients more easily. The primary benefit is efficiency, seen in:
Increased overall number of booked appointments
Decreased no-show and cancellation rates
Improved patient experience
Saved time for physicians, administrative staff and patients
Reduced labor costs with automation
Improvement of accounts receivable and billing
Patient scheduling software is available to help your medical practice stand out from the crowd and improve the patient experience.
Learn how Clearwave can streamline online patient scheduling processes, helping you to provide efficient service and better profitability.
Register for a demo and see how digital scheduling can reduce cost and frustration for your practice.
Reading Time: 5 minutes By Chloe From Clearwave | September 27, 2023 Earning the distinguished classification of a "high-growth" practice is no small feat,…
Reading Time: 4 minutes By Chloe From Clearwave | September 7, 2023 Self-scheduling has become an integral part of the winning patient acquisition formula…
Reading Time: 4 minutes By Chloe From Clearwave | September 5, 2023 One technological solution that has proven to be a game-changer for patient…