How to Leverage Technology in Orthopedic Urgent Care Practices to Increase Patient Referrals
Reading Time:
4
minutes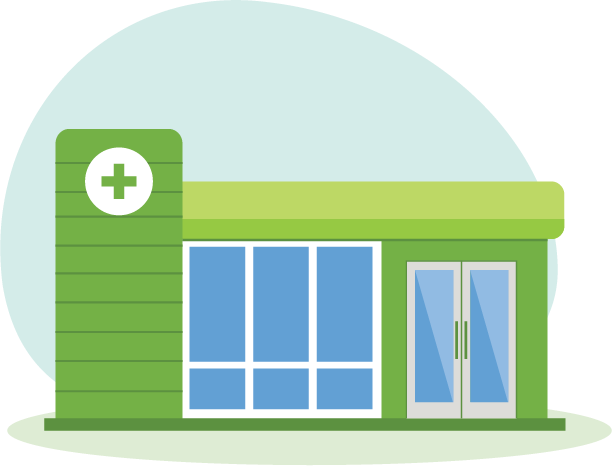 If your orthopedic practice offers convenient walk-in services, you can benefit greatly from advanced technology to maximize patient satisfaction, improve the overall patient experience and increase referrals. 
What Is the Difference Between an Orthopedic Walk-In Clinic and a General Urgent Care? 
A general urgent care clinic can treat patients with a variety of ailments such as a cold or flu, rash, COVID-19 testing, or even muscle or sports related injuries. An orthopedic walk-in clinic is best used for injuries like broken bones, sprains and strains with specialized medical staff. 
The orthopedic walk-in clinic is more likely to have access to on site services without a referral to the hospital or an orthopedic provider for the diagnosis using digital x-rays, casting, splinting, bracing, injections, and more. Some orthopedic walk-in clinics are also affiliated with orthopedic medical practices, making a referral for long term specialized care as simple as possible. 
Implementing Technology into the Orthopedic Walk In Clinic
Increase Convenience Related Improvements
Start making improvements by integrating technology into your orthopedic walk in clinic. The patient's experience begins when they first Google a clinic after suffering pain from an injury or accident. 
The ability to schedule an appointment online, check wait times and even pre-register prior while en route to your facility can make a big difference in their satisfaction with the orthopedic walk-in clinic. 
Online pre-registration allows patients to enter their demographics, insurance information, PCP and more to expedite their time spent in the waiting room so they can be treated as quickly as possible. 
Of course not all patients are this tech-savvy, however a check-in ADA-comliant kiosk at the lobby is a simple technological tool orthopedic walk-in clinics can use to request the same patient information. 
Streamlined Check-in Processes
Patients appreciate a streamlined check-in process that saves them time, energy, and frustration especially if this is an urgent walk-in visit in an orthopedic clinic. 
Digital patient check-in will allow your patients to avoid the traditional paper, pen and clipboard check-in process. Through this, they will be able to avoid waiting for the clinic staff to check in other patients and avoid lines in the front lobby. 
Benefits Both Scheduled and Walk-In Visits
If the patient has previously visited your clinic, they will not need to fill out information that has already been completed at past visits. Advanced check-in technology can save and securely store patient data for existing patients within the practice. This includes any previous visits, demographic information and insurance information.
A good experience for your patients in your clinic means a shorter wait time, an easy check-in process and quality care. A streamlined check-in process for walk-in or scheduled orthopedic care patients means less hassle for injured patients and existing patients. It can also significantly improve average check-in time even for new patients. 
The entire check-in process can be completed in minutes and all at the hands of the patient. Reducing check-in time allows your patients to remember more of the physician-patient interaction rather than the time it took to fill out the necessary paperwork and check out after the appointment. 
Eligibility Verification
Automated eligibility verification is a technology that can also significantly improve patient experience at your orthopedic walk-in clinic. Within seconds, insurance eligibility tools can confirm the patient's insurance and provide information about their copay, deductibles and more. This tool can reduce patient non-payments, improving efficiency for your clinic and boosting patient satisfaction.
Eligibility verification also reduces dependency on staff. Beyond the many benefits of supporting the standard and walk-in needs of your orthopedic clinic, these tools can provide an excellent experience for your patients, encouraging them to refer others to your practice. Through Clearwave's automated eligibility verification system, orthopedic patients will experience a reduction in denied insurance claims as well as an improvement in point-of-service collections.
Customized for Comfort
For an orthopedic practice that offers convenient walk-in or urgent care services, the check-in process can immediately cause further stress for your patients battling an injury. 
Patient engagement technology can be utilized in kiosk form or on a tablet or smartphone. You can add a custom question at check-in that will notify staff if the patient needs a wheelchair. Minor changes and adjustments to the patient experience through the use of advanced technology can significantly impact their experience, improving comfort and encouraging a positive review or promoting them to refer others. 
How does technology increase referrals?
Technology Promotes Positive Patient Experiences
Patients who have a positive experience with a self-service check-in system and many other patient management technology tools are much more likely to spread the positive word about your clinic. They may report back about their quick wait times or the easy check-in process to see a walk-in care provider.
Patients tend to only leave reviews when they feel passionate about their experience – whether it be a positive or negative experience. Advanced technology like an ADA-compliant kiosk check in process can make all the difference for some patients. A positive, or even new experience using a self-check-in system may employ them to write a positive review of your clinic or urgent care, expressing their delight with how simple it was to sign in, share their insurance information and more. Positive reviews on Google Business Profile or your practice's website are an invaluable part of retaining current patients and gaining new ones!
Most patients are technologically advanced and will recognize the innovation in your practice when you employ the help of comprehensive patient engagement software. 
In times of injury, if a potential new patient searches for urgent care clinics and finds your clinic with positive reviews they are much more likely to visit your urgent care. A positive reputation citing good communication, streamlined check-in and minimal wait times can increase referrals and boost patient retention.
Increase internal patient referrals to the Orthopedic Practice
Orthopedic walk-in clinics will mostly be used for patients with an acute injury. These patients may need to be treated or checked on after this initial appointment. The ability to refer patients directly from the walk-in clinic to the orthopedic practice allows for a full circle innovative approach to orthopedic medical treatment. 
The orthopedic walk in clinic and practice combined with advanced patient engagement technology provides the best care for the patient. 
Request a demo to find out how Clearwave's patient engagement solutions can increase overall patient satisfaction and referrals at your Orthopedic Walk In Clinic.
Reading Time: 4 minutes By Chloe From Clearwave | October 23, 2023 When payments are slow it's frustrating for healthcare providers, meanwhile patients may…
Reading Time: 3 minutes New Integration Empowers Multispecialty Clinics to Automate Operations, Improve the Patient Experience and Drive Revenue Growth ATLANTA – August…
Reading Time: 5 minutes By Chloe From Clearwave | August 7, 2023 In today's dynamic healthcare landscape, effective communication is crucial for getting patients…