The Digital Expectations of Millennial OBGYN patients
Reading Time:
3
minutes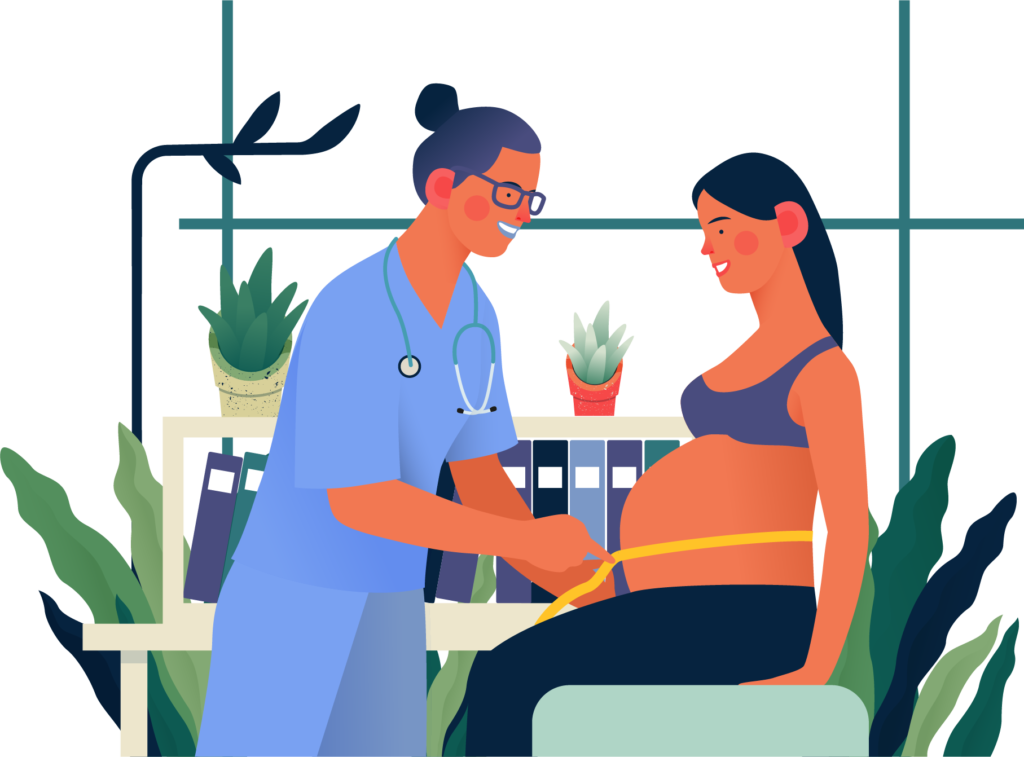 Millennials, born between 1981-and 1996, are currently 26-41 years old and represent the largest segment of the US population.
The millennials are the first digital natives. Members of this generation were born into the age of the internet, home computers and smartphones. As they've gotten older, millennials' digital perspectives have also shaped their interactions in healthcare.
93% of millennials own mobile phones

69% use the internet for medical-related research
Millennials took over the top spot in the population in 2019, outnumbering Baby Boomers. With this segment growth, a digital-first, patient-consumer model is taking hold, representing a shift in patients' ways of thinking. 


A BETTER HEALTHCARE EXPERIENCE
In comparison, in 2021. the average age of an OBGYN physician is 44 years old.
Does it matter that an obstetrician might remember how to manually roll down a car window while their youngest millennial patient may not? No, but it might be a good distraction topic. Remember that when talking to a mother-to-be who never experienced having to drive with one ancient Journey cassette stuck in the tape deck.
What it does mean, however, is that for many field specialists, some adoption might be needed to match patient expectations.
When Clearwave first launched in 2004, millennials were between 8 and 23 years old. Clearwave's founders, having seen enough of medical office clipboards, knew there was a better alternative than showing up 20 minutes early to fill out repetitive forms by hand.
Millennial patients know that practice management structures emerged long before their time. However, as digital consumers, they also know that many reliable technical applications can easily provide them with the experiences they prefer, even in healthcare.
DIGITAL IS BOOMING
While a 2019 survey of millennials showed that 41% put off a medical issue for more than a year, many of our OBGYN customers reported steady patient volume in 2020-2021, at the worst points of the pandemic.
Some of the OBGYN practices we work with are seeing a baby boom in 2021-2022, despite a few headlines stating that a millennial baby boom isn't happening.
Millennial pregnancy statistics may just be booming in specific areas, or the digital-first practices we're in constant contact with may just be seeing more of them.
To connect with millennials, now the largest percentage of the population, OBGYN practices need to offer:
A digital front door

 Electronic convenience

Instant 24/7 self-scheduling

Text/email appointment reminders

Mobile-first tools
Efficient solutions

Early-access digital patient intake

Quick electronic check-in

Card-on-file for copays and balances
Straightforward data tools

Automated eligibility verification

PMS/EHR integration
Read more about digital solutions for OBGYN practices.
When implemented, these tools offer a patient experience that's easy to access, simple to book, facilitates a quick experience and works as it should.
Millennial patients understand that good customer service means providing as much consistency as possible in busy practices where your physician sometimes gets called away. Using digital solutions to streamline the patient experience lets your practice offer this consistently. It also means a more direct line to get in front of a doctor you trust.
We're speaking about growing patient volume while maintaining a high-level patient experience with Practice Administrator Ami Patel of Savannah OBGYN! Register to join the conversation on 4/28 at 2 pm EST.
Reading Time: 3 minutes By Blakely Roth | July, 26, 2023 Across industries, consumer-facing organizations are embracing self-service solutions to solve staffing complications and…
Reading Time: 6 minutes By Chloe From Clearwave | June 5, 2023 Effective communication is a critical component of successful healthcare practices. In today's…
Reading Time: 6 minutes By Chloe from Clearwave | May 24, 2023 Facing a low booking rate for Botox, laser hair removal, anti-aging and…