The Appeal of A Virtual Waiting Room No Matter Where Patients Are
Reading Time:
3
minutes
Before COVID-19, waiting rooms were a simple way to keep patients comfortable until their doctor was available. But now, they pose a new set of risks for patients as they become exposed to other patients and touch shared devices or surfaces. Patients have become more worried about their safety when visiting their doctor's offices.
Practices have had to adapt, beginning with the waiting room experience. Clearwave Virtual Waiting Rooms provide convenience, safety, and peace of mind for patients who need to see doctors and specialists. What's more, they eliminate the need for patients to enter the office to check-in for their appointment.
Virtual Waiting Rooms and the Ability to Achieve Zero-Contact Patient Check-In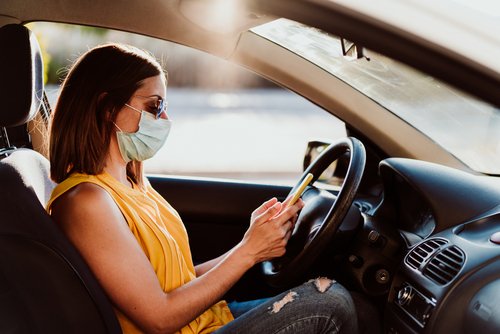 Virtual Waiting Rooms are used together with Mobile Pre-Check for in-office appointments. An advantage of Mobile Pre-Check is ease of use. It's an interaction that uses natural language, eliminating the need for user training. The technology is also simple for patients to interact with practices securely from their mobile devices.
Patients check-in from their smartphones and remain outside of the practice until the doctor can see them. For most Virtual Waiting Rooms, this means that patients remain in their car.
One key advantage of the implementation of Virtual Waiting Rooms is their flexibility. No matter how a practice chooses to use them, they do have the ability to achieve zero-contact patient check-in and effective patient registration.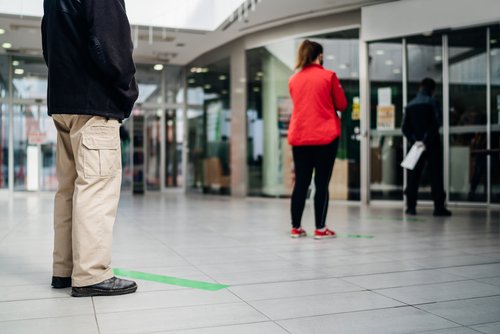 Patients can bypass a conventional waiting room. This minimizes the risk of exposure on shared devices, surfaces and materials. On average, the check-in process has 6 different surfaces that patients must touch. Beyond preventing surface contact, virtual waiting rooms prevent patients and staff from prolonged exposure to shared air in confined spaces.
Anything that keeps patients from having to interact with these touch points is a positive. This includes materials like pens, paper forms, clipboards, credit cards and insurance cards. Using Clearwave to both digitize patient check-in and set up Virtual Waiting Rooms is the safest option.
If your practice wants to implement alternative care options like drive-through appointments, a Virtual Waiting Room can be used for that function as well. This may be the best way to see patients that are especially at a high risk for catching COVID-19, or those that are already immunocompromised.
By giving patients a variety of options, you can show them that you care and are willing to work with them to find the best solution that keeps them safe. More than ever, this is the kind of attention to detail and care that patients are seeking.
Innovative Solutions
In response to COVID-19, Clearwave has innovated ways to keep practices open while operating safely and efficiently. Clearwave Virtual Waiting Rooms are an innovative solution for maintaining social distancing, no matter how patients get to your practice.
Virtual Waiting Rooms are applicable and can be used across a variety of verticals such as orthopedics, neurology, ophthalmology and medical clinics. During uncertain times such as this, it is more important than ever to show your patients that you care and want them to be safe.
Ready to innovate your practice with a Virtual Waiting Room? Schedule a quick 30-minute demo with Clearwave today to learn more about it!
Reading Time: 4 minutes By Chloe From Clearwave | October 23, 2023 When payments are slow it's frustrating for healthcare providers, meanwhile patients may…
Reading Time: 3 minutes Patient Revenue Platform™ Provider's clearwaveCARE Brand Initiative Recognized in "Branded Content Campaign of the Year" Category ATLANTA – April 27,…
Reading Time: 2 minutes Patient Revenue Platform™ Company Recognized by Employees as a Top Place to Work ATLANTA – March 30, 2023 – Clearwave…