How Can Your Orthopedic Practice Utilize a Digital Front Door Strategy?
Reading Time:
3
minutes
With healthcare, people expect a patient-centric experience. Your patients want scheduling that's convenient and easy access to care. They also want a better understanding of what they need to do throughout the care continuum. An essential part of this experience is a digital front door strategy. 
So, how can your orthopedic practice take advantage of this? Utilizing a digital front door strategy doesn't depend on a single solution. It instead leverages different channels to drive higher patient satisfaction while expanding access to care. A successful digital front door approach is about more than appointment convenience. It's also about improving the patient experience by offering real-time self-scheduling, two-way communication and accurate cost estimates.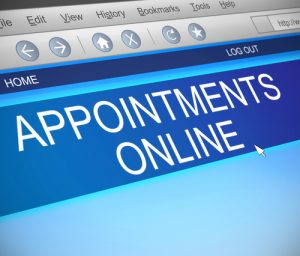 Streamlining Your Digital Front Door
One popular trend in healthcare consumerism is patients want frictionless access to care. To them, it's about convenience with a practice that meets their needs. What does this mean for your orthopedic practice? It means streamlining your digital front door. 
Your practice needs to tie several channels, including online appointments and scheduling with your health system. The result is fewer clicks to care, making it more convenient and accessible for your patients. 
Seamless Scheduling
Patients expect an experience that's like online shopping when they schedule their appointments. Calling your office to book an appointment between the hours of 9 am to 5 pm is no longer enough. Your patients now want a digital front door that's open any time. The scheduling experience you offer should enable your patients to access care when they need it. 
Leveraging technology, such as online scheduling, will enable your practice to open the digital front door. And here's why. Orthopedic care is often non-recurring. You may have new patients visiting your practice for one-off or emergent needs. 
Consequently, your practice will need to find ways to attract new patients most of the time while standing out from the competition. One way to do that is by providing self-service. Healthcare consumers love self-service. They are used to this kind of technology that simplifies and enhances almost all aspects of their lives.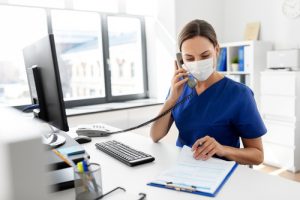 Patients demand technology that offers convenient and flexible access to care. Clearwave allows your practice to provide this level of self-service to your orthopedic patients. With Pre-Check™ from Clearwave, your patients can view all available appointments in real-time. 
From there, they can select the time and day that works best for them and book on the spot. Your orthopedic patients can do this no matter where they are and at any time of the day, night or day. Patients won't have to wait for your office hours to call or wait for confirmation about appointment availability. 
Clearwave's Pre-Check™ enables your practice to:
Provide two-way communication to book appointments and reschedule.

Send texts for appointment reminders as well as real-time in-office waits and payments.

Offer access to cost-of-care estimates depending on a patient's copays, health plan coverage and deductibles.
Leverage Clearwave to Open Your Digital Front Door
You can reimagine your orthopedic practice with Clearwave. Clearwave takes a 360-degree view of your operations to have a better understanding of your practice. This allows you to identify areas of improvement and provide solutions that will accelerate care access, drive revenue performance and boost patient satisfaction. 
Ready to open your orthopedic practice's digital front door? Click here to download Clearwave's tip sheet on the top seven trends impacting orthopedics in 2021 to learn more!
Reading Time: 3 minutes By Blakely Roth | July, 26, 2023 Across industries, consumer-facing organizations are embracing self-service solutions to solve staffing complications and…
Reading Time: 6 minutes By Chloe From Clearwave | June 5, 2023 Effective communication is a critical component of successful healthcare practices. In today's…
Reading Time: 6 minutes By Chloe from Clearwave | May 24, 2023 Facing a low booking rate for Botox, laser hair removal, anti-aging and…