Adopting New Digital Solutions to Transform Patient Access
Reading Time:
3
minutes
At its most basic, patient access is the ability for patients to take charge of their own care. Although the use of technology to promote patient access is not a new concept, there has been a marked uptick in its utilization. This can be strongly attributed to healthcare consumerism and the ongoing COVID-19 pandemic.
With social distancing and other quarantine measures in place, combined with increasing competition for patients, improving access to care has become a differentiator for practices. Even as your practice looks to transform patient access with the help of new digital solutions, it's important to note that there isn't a one-size-fits-all strategy. The ideal approach for your practice will depend on various factors including size and type of practice.
Patient Access in Practices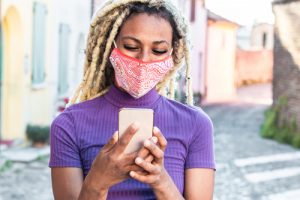 All operational aspects of your practice add up to a care experience that can either help or hinder patient access. One way to enhance patient access is by offering online scheduling. Patients can easily self-schedule and book an appointment that fits their schedule.
Additionally, you can streamline the intake process to enable your patients to bypass the front office and decrease check-in times. With the help of technology, your patients can also have the option of paying upfront.
Convenient digital tools are key for patient access. What patients want is to access care at a time that's convenient for them. To them, being able to easily obtain a medical appointment outside of the conventional 9 to 5 is important. If your practice doesn't meet the expectations of patients, they may turn to other care options.
Armed with this information, your practice needs to reexamine how patients are accessing care, starting with assessing the major pain points of patients, like long appointment wait times.
Clearwave's Patient Access Solutions
To run a successful practice, the convenience of both the access experience and care itself has to be at the heart of your front door initiative. This means enabling patients to easily and efficiently navigate your healthcare system on their own.
How your practice chooses to use technology in care makes all the difference in your ability to be productive in how you meet patients' needs. For instance, with Clearwave, your patients can schedule or reschedule appointments. Not only that, but you can send automated reminders to patients using text messages to remind them of their upcoming appointments.
Clearwave provides a language line that comes in 13 different languages. This allows your practice to recognize your diverse patient population. Having so many languages available enables patients to better understand and communicate on the platform. Clearwave's most recent technology also converts patients' upcoming appointments to telehealth when needed.
Ultimately, practices that choose Clearwave's technology have witnessed better coordination, a boost in patient access, and improved efficiency. Clearwave has developed capabilities with better measures around patient access, experience, financial outcomes of practices and patients and staff engagement.
Streamline Patient Access to Care
Now more than ever, as consumer-centricity gains momentum, patients expect practices to deliver better standards of care tailored to their needs. More than that, patients want practices to meet their needs in a manner suited to their lifestyles and personal schedules.
In light of changing patient expectations, it's in your practice's best interest to transform patient care by adopting new technology. The new technology that Clearwave delivers uses innovative, highly customized digital solutions.
Still not sure if Clearwave could be right for your practice? Download our case study from Andrews Sports Medicine and Orthopaedic Center to find out how using Clearwave transformed their practice!
Reading Time: 3 minutes New Integration Empowers Multispecialty Clinics to Automate Operations, Improve the Patient Experience and Drive Revenue Growth ATLANTA – August…
Reading Time: 4 minutes The ability to pre-register for appointments, ahead of their office visits, has become a top requirement that patients are looking for…
Reading Time: 4 minutes By Blakely Roth | August 17, 2023 Age is just a number for your older patients, as they continue to…