Healthcare in 2020: Putting Innovation into Practice
Reading Time:
2
minutes
This week, TripleTree announced Clearwave as one of the iAwards winners for healthcare innovation. As a healthcare technology provider dedicated to the continuous improvement of the patient experience, we were beyond honored to receive this recognition. We are proud to be part of the movement to transform and elevate traditional patient engagement processes — especially in a year when COVID-19 called the healthcare industry to duty like never before.
At the start of 2020, healthcare was already innovating at a record pace. But the spread of the Coronavirus accelerated that pace to breakneck speed. Healthcare providers quickly pivoted at the pandemic's onset to continue providing care to those in need – virtually and in a zero-contact way. 
Clearwave was right there to support them. Our Zero-Contact Check-In enabled practices to conduct COVID screenings as needed, create customized workflows and implement virtual waiting rooms to support social distancing. It was precisely the type of innovation that practices, hospitals and health centers needed then and will continue to utilize moving forward.
The pandemic also cast a spotlight on other forms of resourcefulness, innovation and collaboration. For example, doctors and nurses – facing a fearful patient community, a shortage of personal protective equipment (PPE) and stay-at-home orders – turned to telehealth to treat and follow-up with patients. The innovation behind telehealth was there – COVID just catalyzed widespread adoption. At Clearwave, we activated our telehealth solution within seven days, empowering practices to continue administering care conveniently and safely for their patients and staff.
We are humbled to be part of this industry and will continue to work to advance the patient experience. At the start of COVID-19, we immediately transitioned to working remotely to continue supporting our customers and building new and critical capabilities into our platform without disruption. At the same time, our leadership team worked directly with our customers to help guide and counsel them on best practices and ways to adapt their patient processes and business operations quickly.
While the crisis of 2020 isn't over, the future is hopeful. 
Clearwave will continue to deliver the kind of innovation the industry needs to respond to the challenges ahead. Thank you again to TripleTree for the recognition, and thank you to our customers for your work and for your continued commitment to keeping patients healthy and protected.  
About Clearwave
Clearwave is the healthcare industry's most comprehensive patient engagement platform. Its technology has empowered specialty practices and health systems to improve profitability, productivity and patient access since 2004. Healthcare organizations choose Clearwave for its ability to simplify patient scheduling, expedite patient intake, automate insurance eligibility verification and create true financial transparency for both patient and practice. Clearwave helps practices accelerate cash flow and improve digital patient access. The company is headquartered in Atlanta, Georgia, and has an office in Tel Aviv, Israel. For more information, visit www.clearwaveinc.com.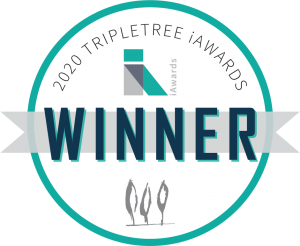 Reading Time: 2 minutes  The Company's Patient Revenue Platform™ Won Gold in the "Best Digital Front Door" Category  ATLANTA – November 8, 2023 –…
Reading Time: 2 minutes The Software Report's Annual List Honors the Top-Tier CEOs in the SaaS Industry  ATLANTA – November 7, 2023 – Clearwave…
Reading Time: 3 minutes New Integration Empowers Multispecialty Clinics to Automate Operations, Improve the Patient Experience and Drive Revenue Growth ATLANTA – August…