Leveraging Clearwave to Bring Back Orthopedic Elective Appointments
Reading Time:
3
minutes
With vaccination numbers going up and COVID cases on the decline, there's a shared hope that the pandemic may be behind us. Many of us are returning to our old activities and workplaces outside of the home.
Bottlenecked Orthopedic Elective Appointments
Elective medical procedures, especially for specialties like orthopedics, were put on extended hold during the pandemic. Hospitals and health systems needed to keep hospital beds free for critical cases, preserve resources and maintain strict safety protocols. As we move closer to business as usual, practices are eager to reschedule patients and perform procedures as planned. 
But are patients ready?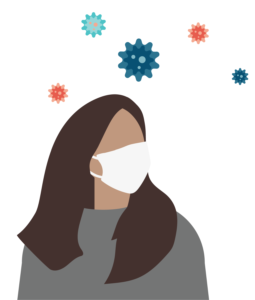 While many orthopedic offices have restored up to 90% of their pre-COVID operations, they may still struggle to reach that last 10% of anticipated volume and revenue.
The bottleneck that prevents many ortho practices from reaching their volume potential is their patients' current mindset.
Patients still experience reservations about being in a hospital or ASC setting — especially elderly and otherwise higher-risk patients. Even when fully vaccinated, the threat of the pandemic and images in the media made us cautious in new ways. Right now, people are content to delay treatment and cross their fingers that it doesn't become serious.
Bringing Back Patient Volume
The keys to breaking through the holding pattern lie in communication and convenience.
Communications
Step One – Proactive Outreach: Implement a regular cadence of outreach that reassures patients and highlights the safety protocols that have been put in place to protect them. 
For example, an email or text-based campaign with a theme of "Schedule Early – More Options Available" or "Your Safety Is Our #1 Priority" can address the issue head-on and give patients detailed information. 
Step Two – Illustrate the Process: If you've implemented a Clearwave Virtual Waiting Room, illustrate the process and benefits in email copy, infographics, signage and social posts. This information reassures patients and helps reduce the fear now associated with medical environments. 
Step Three – Promote Your Commitment: On your website, promote your practice's commitment to safety in a bold, colorful way that grabs attention. Add a dedicated page that outlines your protocols and link to it. Place a short statement at the bottom of every practice-to-patient communication, from invoices and appointment reminders to prescription notices. 
Convenience
Boost patient confidence by empowering them to schedule appointments at any time. Avoiding or delaying appointments is easy when limited to office hours. Clearwave scheduling offers 24/7 appointment booking via your website.
Or create a better, more efficient experience with Clearwave when scheduling via your call center. 
The Right Approach – Self-Scheduling Gives Patients Control
Clearwave Scheduling is a digital scheduling solution that delivers incredible value to orthopedic practices, ACSs, hospitals and health systems. 
Its built-in intelligence matches patients with the right physician, based on practices' criteria and scheduling complexity, and tailored to your needs. It gives your patient the control they want, with efficiency and financial value for your practice.
Create Transparency and Stabilize the Patient Experience
Clearwave's real-time eligibility verification works during the scheduling process, making the actual appointment as streamlined and straightforward for patients as possible. The pandemic turned things upside-down, and you want to be sure you have the most up-to-date information for patients' peace of mind. 
And when combined with Clearwave Connect, the award-winning electronic self-check-in system, practices can continue to deliver the same level of speed and efficiency at every patient touchpoint leading up to the appointment and beyond. 
The truth is, while we're thrilled to return to our pre-COVID lives, fear and concern still exist – and likely will for the foreseeable future. Acknowledging this proactively with patients and taking the necessary steps to provide an excellent patient experience will go a long way in building back their confidence and getting those elective appointments back on the books.   


Reading Time: 5 minutes By Chloe From Clearwave | September 27, 2023 Earning the distinguished classification of a "high-growth" practice is no small feat,…
Reading Time: 4 minutes By Chloe From Clearwave | September 7, 2023 Self-scheduling has become an integral part of the winning patient acquisition formula…
Reading Time: 4 minutes By Chloe From Clearwave | September 5, 2023 One technological solution that has proven to be a game-changer for patient…