Medical Scheduling Software 101 at Clearwave
Reading Time:
3
minutes
Medical scheduling software enables practices to manage patient scheduling electronically. With medical scheduling software, you can organize your practice schedule, whether daily, weekly, or monthly.
The software can also assist you in last-minute handling of rescheduling, missed appointments and even walk-ins. When patients book their appointments, most systems will allow you to send customized automatic reminders of their upcoming visit.
Appointment reminders considerably reduce no-shows and the rate of cancellations, improving patient compliance and practice revenue. Clearwave offers the following medical scheduling software:
SchedLogic™ Matching Algorithm
At the core of perfect medical scheduling software is one critical question: which physician will be the best match for each patient? Clearwave's medical scheduling software uses a combination of data, including patient restrictions, provider preferences, clinical history, insurance eligibility, location and much more. Using this combination ensures the ideal provider-patient match for each scheduled appointment.
When scheduling an appointment, it's not always immediately clear what qualifies a provider to treat a specific condition.
Clearwave developed an algorithm that provides patients with the most accurate, real-time physician matching capabilities available today. Whether a person wants a second opinion or is seeking an initial diagnosis, SchedLogic™ will match patients with the proper care provider.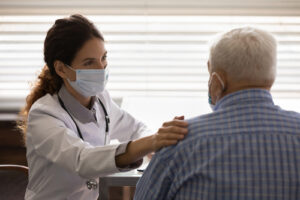 SchedLogic™ utilizes both clinical and non-clinical preferences to deliver a satisfying experience with the perfect care provider match. Your patients will benefit from seeing the ideal physician. Your providers will also benefit from treating patients suited to their clinical scope of practice.
Other advantages of SchedLogic™ include:
Your practice will be able to schedule, refer and match across specialties and departments easily.
Providers and medical practices will have up-to-date information needed to schedule patients accurately.
You'll minimize wasted resources and time by ensuring the right patient sees the correct physician every time.
Patient Portal Scheduling
Patients appreciate the convenience of self-scheduling online. With Clearwave's Patient Portal Scheduling, your patients can book appointments anytime, anywhere, with the right provider using SchedLogic™ technology. Using this self-scheduling technology increases convenience for your patients and frees up phone lines and staff workload.
Having more time will allow your staff to focus on other essential tasks, including providing a better patient experience. Also, Clearwave enables central patient service functioning and scheduling in practices, all with minimal training.
Back Office Scheduling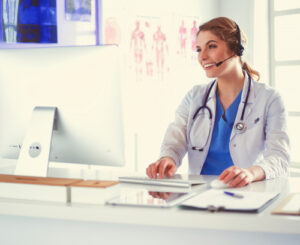 Clearwave Scheduling is a comprehensive and robust tool that's great for engaging patients while keeping your office running smoothly. It boosts office productivity, improves workflow and even more importantly, empowers your patients to take charge of their care to get the most out of each appointment with their doctor. Once office schedulers enter patients' responses, SchedLogic™ from Clearwave will ensure an ideal patient-provider match every time.
Find Your Perfect Match and Upgrade the Patient Experience
Choosing Clearwave Scheduling and our other scheduling platforms will prove to be a competitive advantage for your practice. It will enhance the patient experience, make your staff more productive and boost your revenue cycle management.
See for yourself how Clearwave helped a full-service FQHC overhaul and optimize their scheduling system by downloading this Legacy Community Health Care case study now!
Reading Time: 5 minutes By Chloe From Clearwave | September 27, 2023 Earning the distinguished classification of a "high-growth" practice is no small feat,…
Reading Time: 4 minutes By Chloe From Clearwave | September 7, 2023 Self-scheduling has become an integral part of the winning patient acquisition formula…
Reading Time: 4 minutes By Chloe From Clearwave | September 5, 2023 One technological solution that has proven to be a game-changer for patient…