3 Simple Ways to Increase Elective Procedures at Your Ophthalmology Practice
Reading Time:
4
minutes
Ophthalmology practices aim to increase patients, reduce expenses and boost profits. Due to the competitive nature of the field, attaining these goals can be challenging.
Sometimes performing necessary medical procedures isn't enough. It's crucial to think outside of the box to reduce operating expenses, keep existing patients happy and attract new patients. These simple changes will help to boost profitability and grow your practice.
One such way to increase profit at your ophthalmology practice is to increase the volume of elective procedures performed at your clinic. Services such as LASIK eye surgery, premium cataract procedures and dry eye treatment can boost your bottom line.
How can you promote self-pay procedures? Here are three tips that can help increase elective procedures at your ophthalmology practice!
1. Up-sell Patients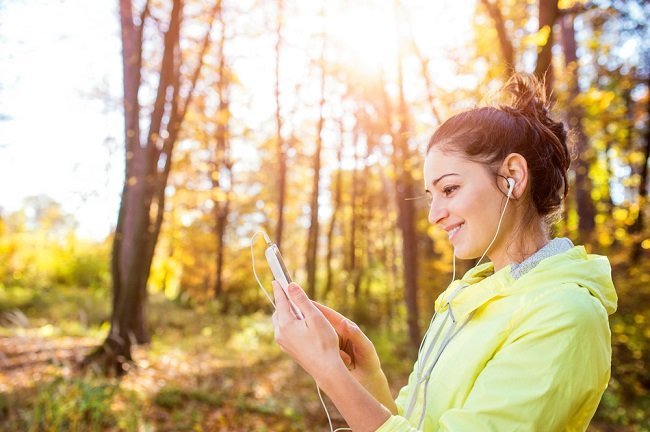 If you want to increase elective procedures at your practice, the first thing you need to do is up-sell your existing patients. To do this, you need to ask the right questions at the point of patient intake. Examples of this can include:
Are you interested in learning about vision correction options?
Many people that wear glasses and contact lenses are interested in learning more about vision correction options available to them. This gives your practice a lead-in to educate the patient and provide recommendations based on their prescription. This query suits the LASIK age demographic, around 18-35 years old, and patients who may be experiencing age-related presbyopia between 35 and 65 years old.
A premium lens can give you a glasses-free lifestyle, do you want to learn more?
This would be best for patients with cataracts that already need to have cataract surgery. Asking this question during intake helps notify your patients that they have options available to them to reduce dependence on glasses and contacts. When the patient answers yes, your staff will know to provide more information about premium cataract surgery/
Treatment for dry eye syndrome is available. See better and get the relief you've been waiting for. Would you like to learn more?
This question suits patients that experience dry eyes and are searching for relief from their symptoms. They may not know they have dry eye syndrome or may not have a diagnosis yet, but they are looking for answers. Patients may also be unaware that non-invasive treatments beyond topical drops are available, so this question acts as a great way to illuminate new options.
There are several ways you can ensure that each patient that suits the proper demographics are being asked these questions. Front-office staff should be educated about available options for patients visiting the practice and trained to recognize opportunities to field questions about these services.
When it comes to vision correction services, many patients are open to paying out of pocket for things that will improve their quality of life, even if their insurance plan doesn't cover it.
If you have useful intake questions and can educate patients, it's much easier to market these specialized services and products at your ophthalmology practice.
2. Highlight Specialty Services with Self-Check-In Options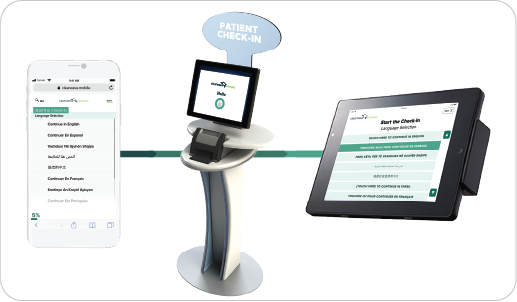 The role of up-selling and educating patients don't have to fall squarely on your staff. Instead, suppose your ophthalmology practice utilizes self-check-in options from Clearwave. You can customize the check-in platform (whether that's a kiosk, tablet, or mobile app) to be personalized to each patient.
Self-check-in expedites the check-in process immensely by eliminating unnecessary forms, or the time that's wasted with duplicated steps. But the real way your ophthalmology practice can use Clearwave self-check-in options to your advantage is the customization.
How many opportunities do you get to communicate in a meaningful way with your patients? Clearwave allows you to satisfy patients by putting relevant information and services right in front of them.
Is a patient in the ideal age range for LASIK? Based on your patient records, patients can be delivered intake questions to gauge interest, be shown your latest LASIK promotion, or be offered information about the procedure as they check in for their upcoming appointment.
On average, it can take an interested potential LASIK candidate about two years before undergoing the procedure. Wouldn't you like to be the ophthalmology practice that they think of first when they are ready to have LASIK?
3. Fix Check-In Bottlenecks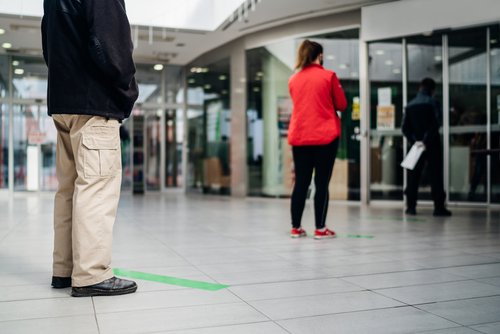 The traditional check-in process is, unfortunately, time-consuming for both patients and staff, which can be extremely frustrating for your patients.
Improve check-in efficiency with Clearwave. See more patients and increase patient satisfaction at your practice. Whether your patients register on kiosks, mobile devices, or tablets, Clearwave's self-check-in tools will increase efficiency at your ophthalmology practice.
Clearwave streamlines vision insurance eligibility verification by running checks in advance before appointments or at the time of service. This reduces denied and pending claims and allowing your practice to make a quicker return on investment.
Using Clearwave has helped Thomas Eye Group increase LASIK revenue by $400,000, reduce rejection claims by 94%, and increase the number of patients doctors can see daily. That said, 15-20 percent of potential LASIK patients do not qualify for the procedure.
But the more patients a practice sees for LASIK consultations, the more likely they are to have patients that are good candidates for the procedure. In the long run, this brings in more revenue.
Optimizing Your Ophthalmology Practice
How many patients does your practice see daily or weekly? Incorporating the right technology in your ophthalmology practice improves patient wait time and experience and professional capacity.
To find a Clearwave solution that best fits your needs, schedule a demo with Clearwave today!
Reading Time: 4 minutes The ability to pre-register for appointments, ahead of their office visits, has become a top requirement that patients are looking for…
Reading Time: 5 minutes By Chloe From Clearwave | August 7, 2023 In today's dynamic healthcare landscape, effective communication is crucial for getting patients…
Reading Time: 3 minutes By Blakely Roth | July, 26, 2023 Across industries, consumer-facing organizations are embracing self-service solutions to solve staffing complications and…