Tips to Grow Your Ophthalmology Practice
Reading Time:
3
minutes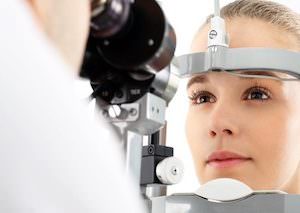 I was introduced to the ophthalmic world over 10 years ago as an extremely satisfied LASIK patient who referred family and friends to the clinic where I had my procedure. I was highly myopic and fearful of the procedure, but decided to try refractive surgery to improve my vision and eliminate the hassle of contacts. To say I was amazed with my visual outcome is an understatement. I could not contain my exuberance and shared my story with just about anyone who would listen. After recommending LASIK to my loved ones, I was offered a job at the practice where I was a patient; since then, I have worked to promote laser vision correction in high profile cataract and refractive surgery clinics, and for femtosecond laser manufacturers. I love sharing my "wow" experience and helping you grow your ophthalmology practice and optimize your business.
Strategic business planning courses are not the emphasis in medical school and many physicians are unprepared to grow their practice operations. Ophthalmologists have spent a huge proportion of their life in academia: attending medical school, devoting years of postgraduate training to become a qualified ophthalmologist, then working in eye hospitals as a resident physician. When some eventually set up their own private practices, dealing with the realities of day-to-day business in a competitive landscape – on top of their other duties – can be both daunting and stressful. As the UK-based ophthalmologist, Sheraz Daya puts it, "Establishing a practice is a considerable investment. Doctors are seldom educated on practice development and what it takes to have the 'edge'."
Grow Your Ophthalmology Practice with Effective Marketing
How you and your practice present yourselves is more important than you'd think. The moment a patient enters your practice represents another key stage in their decision to choose you over your competitors. Ask yourself what kind of experience does a patient – or prospective patient – have when they first walk through the door? Clean and modern receptions, patient lounges and procedure rooms are an absolute requirement if you want to convey an air of professionalism that reassures patients that your practice is one to choose and worth paying a premium for. More and more practices have introduced Clearwave's self-service check-in technology which allows the patient a more streamlined experience in the waiting area and tells your patients you are up to date in all areas of technology.
"Modernization is key to giving your patients the comfort of knowing you are a leader in your field and up to date with all current trends and technology."
The reception area is an opportunity to meet and greet the patient, build rapport, and instill confidence that your practice is the one for them. Also, this is an opportune time to present premium procedures through visual marketing aids and animations that illustrate the advantages of advanced services you offer. Frankly, you need to educate patients every chance you get. Clearwave's kiosk technology enables you to engage the patient with customized questions about relevant services they may be interested in and then allows staff members to follow up with them immediately and schedule next steps.
Grow Your Ophthalmology Practice through Patient Engagement
Patient engagement and education, before, during and after the procedure produces results – and referrals.
Patient education is not just a euphemism for "selling" – it's a crucial part of the surgical process, improving the patient's experience during consultation, the procedure, and managing their expectations afterwards. It pays to remember that word of mouth is the ultimate way to grow your ophthalmology practice. Even things like basic telephone etiquette counts. Every telephone call could represent a lost customer, and promptly answered calls represent your first opportunity to credential your practice and staff. Replace your on-hold music with seasonal vision tips; announce the addition of new physicians, and communicate any special opportunities that may be in place.
When a prospective patient leaves the practice, remember to send a follow up letter or email soon afterwards. It consolidates everything that they've seen, it's polite, and it keeps your practice in the forefront of the prospective patient's mind. It might just make the difference between them choosing you… or a competitor! If they choose you, you can grow your ophthalmology practice.
Looking for more ways to grow your ophthalmology practice? Check out our latest blog: 4 Tips For A More Profitable Ophthalmology Practice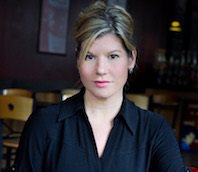 Laura Hobbs is an experienced practice development specialist and has worked in the US, UK and Europe. Her passion for Ophthalmology aids physicians and practices to improve their level of service to patients while growing their practices.
Reading Time: 6 minutes By Chloe from Clearwave | May 24, 2023 Facing a low booking rate for Botox, laser hair removal, anti-aging and…
Reading Time: 4 minutes By Chloe from Clearwave | May 18, 2023 With so much to accomplish each day—meetings, deadlines, dropping kids to and…
Reading Time: 5 minutes By Chloe from Clearwave | May 15, 2023 Patient portals have gained popularity as patients search for more efficient ways…