The Only Scheduling of its Kind – Now with Eligibility Verification
Reading Time:
2
minutes
Do you know much of your budget and how many human hours you could be saving on every patient case, every day? A patient scheduling platform with integrated, real-time eligibility verification is changing healthcare operations.
Efficient Visits and Happy Patients
If your patients are using Clearwave to check in for their visit via the kiosk or tablet in your office or their own mobile phone, you know that traditional patient intake can be dropped from 20-30 minutes to under three minutes for each patient.
Using Clearwave Connect for Pre-Check and Check-in frees up waiting areas and patients' waiting time. It allows patients to complete or update their profile information ahead of time, at their convenience, and upload their own insurance card and ID images to their uniquely-identified file. They can check in quickly, and safely reduce contact as we get ready for the 2021 flu season.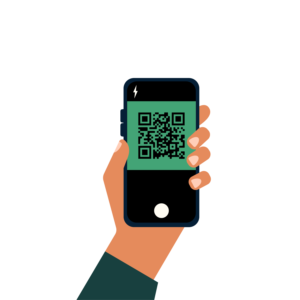 Patient adoption of innovative tools moved at record speeds in 2020. They're accustomed to faster and more convenient ways of interacting in healthcare, and digital patient check-in is just one of the ways we can ensure patient satisfaction.
But if you're one of the healthcare providers who are seeing an increase in patient volume while experiencing staffing challenges, or if you're trying to grow your patient volume in the smartest way possible, Clearwave Scheduling with Eligibility Verification is the industry game-changer that will help.
Add Clearwave Scheduling with Embedded Eligibility Verification
Now with embedded automated eligibility verification, Clearwave's patient scheduling software allows patients to schedule their visit – even for complex appointments – and use our own SchedLogic™ to follow your scheduling rules and guidelines. It matches them with the right doctor for the visit at the time that works for your schedule. Insurance is automatically verified in real-time, automating the process in seconds, and giving your patients financial transparency to prepare them for the visit.
Clearwave's patient scheduling platform brings the highest level of scheduling efficiency to your patients, and automated eligibility verification eliminates all the hours spent checking websites and following up on coverage. With Clearwave Scheduling, patients can self-schedule appointments when they have the time, or work with your call center, using Clearwave's patient scheduling software for an even smoother experience. Insurance eligibility software runs automatically in the background and presents the information to your staff in a dashboard for an overview with unmatched power.
When you put the Clearwave comprehensive patient engagement platform to work, you'll see:
A welcoming & effective digital front door
Cleaner claims
Faster reimbursements
Less staff workload
Happier patients
Position your staff where it will have the most impact – greeting guests, directing them to check-in, or providing information or reassurance about their visit.
Already a Clearwave Connect customer, or new to the platform? Request a demo of Clearwave Scheduling with Eligibility Verification and see the benefits!
Reading Time: 5 minutes By Chloe From Clearwave | September 27, 2023 Earning the distinguished classification of a "high-growth" practice is no small feat,…
Reading Time: 4 minutes By Chloe From Clearwave | September 7, 2023 Self-scheduling has become an integral part of the winning patient acquisition formula…
Reading Time: 4 minutes By Chloe From Clearwave | September 5, 2023 One technological solution that has proven to be a game-changer for patient…