Is Your Practice Losing Money Because Of No Shows?
Reading Time:
4
minutes
Is there anything more frustrating than patients missing their appointments? The consequences are two-fold: your practice loses precious time, and potential revenue slips right through your hands.
You aren't alone. According to a poll from the Medical Group Management Association, 44% of respondents said that patient no-shows are the biggest challenge facing their practice. The Association additionally reported that no-show rates range anywhere from 1% to a whopping 28% across many medical specialties.
It goes without saying that filling and keeping your appointments is critical to your practice's bottom line. How can you reduce lost revenue from patient no-shows? Keep reading to find out how you can reduce no shows and prevent lost revenue!
Step 1: Understand why patients no-show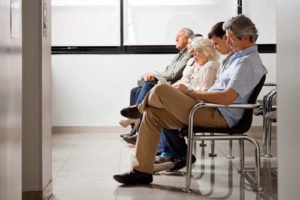 Getting to the bottom of why patients aren't showing up for their appointments is the first step in solving the problem. Every practice, hospital, or clinic is different, so it's important to put yourself in your patient's shoes and really consider your demographic. How old is your average patient? What is their average income level? What type of service are they seeking when they come to your office?
Some reasons that patients don't show up to their appointments could be unique to your office or field, or they may fit right into some of the most common no-show causes. Some of the top reasons for patient no-shows include:
Forgotten appointments

Financial concern

Lack of transportation

Fear of treatment or diagnosis
After you've established potential reasons why your patients could be missing their appointments, it's important to educate yourself on your no-show rate and compare to standards in your field. You can calculate this number by dividing your total number of no-shows by your total appointment slots. Multiply this number by 100, and you have your no-show rate.
To ensure you meet or beat industry standards, it may be time to make some changes!
Step 2: Get in front of patients with appointment reminders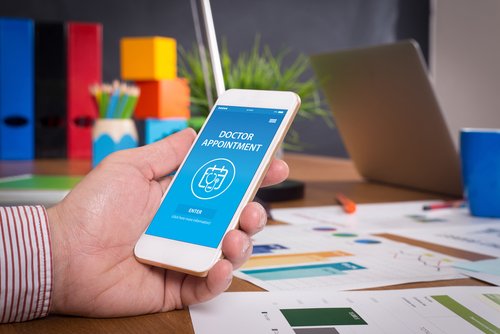 The number one reason for patient no-shows? One article published in the Journal of Primary Care & Community Health explains: they probably forgot. Approximately 36% of those studied shared that forgetfulness was the culprit that caused them to miss their appointment.
Help your patients prioritize their visit to your practice by sending appointment reminders!
Appointment reminder cards are a very basic way to do this. While other, more technical reminder systems are encouraged, appointment reminder cards can be placed on a refrigerator for top of mind awareness throughout the day.
Second, make sure you have a mobile check in system that allows you to send out appointment reminders via text and email. Getting in front of your patients with a link to confirm their appointment and complete check in is fast, convenient, and can prevent no-show headaches. Notifying and allowing your patient to check in on a mobile device like their cellphone or tablet could be just the nudge a patient needs to recall their scheduled appointment time. It can also alleviate the need for your staff to leave multiple voicemails for each patient appointment.
With a reminder in the form of an appointment card, plus text or email to their preferred device, more patients are likely to walk through the door.
Step 3: Keep medical expenses transparent with insurance verification
Many patients don't show up for their appointments because they are fearful of financial burden. Take the guesswork out of patient costs by allowing patients to verify insurance eligibility ahead of time!
Patients want the assurance that their insurance will cover their appointment, and knowledge of out-of-pocket expenses they could be incurring in advance. When patients can check their insurance eligibility prior to their appointment, it can help put them at ease knowing their expenses in advance.
Allowing patients to check insurance eligibility on the phone also means patient data and insurance information is accurate from the point of contact. This results in cleaner claims and improved follow-up from the practice!
Step 4: Provide incredible patient experiences
We've said it before: good customer service leads to happy patients. Your medical practice can elevate patient experiences by providing simple conveniences that make a big difference.
Sometimes, patients simply believe that no-showing for their appointment is not a big deal. When you cultivate mutual respect, patients will be more likely to show up for their appointments, or at least reschedule them in advance. Promote an excellent experience for all patients and they will become less likely to brush off their appointment time.
How can you make your patient experience incredible, you ask?
Positive bedside manner is critical. Making sure patients feel respected and understood at your practice should be the number one priority of every doctor and staff member.
Enhancing patient experiences also comes during the lead-up to an appointment. What is your front-desk experience like? Is your staff friendly and welcoming, or busy and overwhelmed? Are waiting times frustrating patients?
Consider options to streamline patient intake and help alleviate stress for your hard working staff! By reducing patient check in time and creating a positive waiting room experience, your patients will feel more at ease going into their next patient appointment and feel their time is valuable to your practice (because it is)!
Looking for other ways to recover lost revenue at your practice? Check out Clearwave's new ROI calculator to learn how much you could save by making the switch to digital patient check in.
Reading Time: 4 minutes By Blakely Roth | October 18, 2023 Patients are seeking quicker access to care and streamlined check-in options, while healthcare…
Reading Time: 4 minutes The ability to pre-register for appointments, ahead of their office visits, has become a top requirement that patients are looking for…
Reading Time: 3 minutes By Blakely Roth | July, 26, 2023 Across industries, consumer-facing organizations are embracing self-service solutions to solve staffing complications and…