Keep Your Patient Base Loyal with Lower Wait Times
Reading Time:
3
minutes
Whoever said "
good things come to those who wait
" probably wasn't sitting in a waiting room at the doctor's office! 
Unfortunately, research shows that across the country, the average wait time in a medical office is 20 minutes or more.
For many of us, 20 minutes seems to be the cutoff for "too long."

The Real Cost of Keeping Patients Waiting
In a 2020 survey, almost a quarter of patients professed to have changed healthcare providers due to prolonged wait times.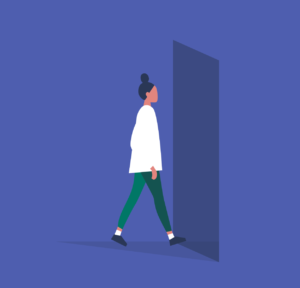 Another quarter warned their network about the same doctor because of wait times experienced.
And then there are the patients that walk away from the appointment altogether. Twenty-two percent of patients have left an office when the wait was long without ever seeing the physician.
When considering the cost of an extended wait time for a practice, administrators must weigh factors such as patient satisfaction and practice reputation against the cost of a quarter of their patient base regularly choosing not to reschedule and going elsewhere.
The bottom line is that patient experience begins well before any interaction, and wait times play a crucial role.
Balancing No-Shows with Happy Patients
Of course, every practice wants to provide the optimal patient experience. But they also have to safeguard the business against the high cost of patient no-shows. No-shows are the primary driver behind a common industry practice of overbooking patient appointments to cover open time slots. 
The average no-show rate is 20%, with each missed appointment costing the practice approximately $200. 
But if every overbooked patient arrives as scheduled, physicians and staff end up running behind and patients are left waiting much longer than anticipated. For practices, physicians and administrators, this presents a dilemma. How do you keep wait times to a minimum and schedule enough patients to maximize profitability?
Patient Satisfaction Meets Practice Profitability
In 2021, successful medical practices are redefining the traditional waiting room experience. 
Patient engagement technology like Clearwave gives practices new opportunities to simplify scheduling, communications, intake and check-in before patients even arrive for their appointment.
For example, patients can begin the registration process from home, so they don't feel compelled to come earlier than necessary. Or, practices can establish "virtual waiting rooms," where patients check in by phone and wait in their cars or outside the office until the doctor is ready to see them.
Patient engagement solutions such as Clearwave also give practices the tools to help reduce no-show rates and late arrivals. In fact, they can automatically send digital confirmations and reminders to a patient in the days leading up to the appointment.
These tools can:
Ensure the visit doesn't slip patients' minds

Reassure a reluctant patient by proactively initiating engagement

Reduce front desk workloads

Keep timeslots filled and schedules running smoothly
These same notifications can also provide information such as the visit's time and location or what to expect during the appointment. 
And they can create an opportunity for the patient to interact in the moment.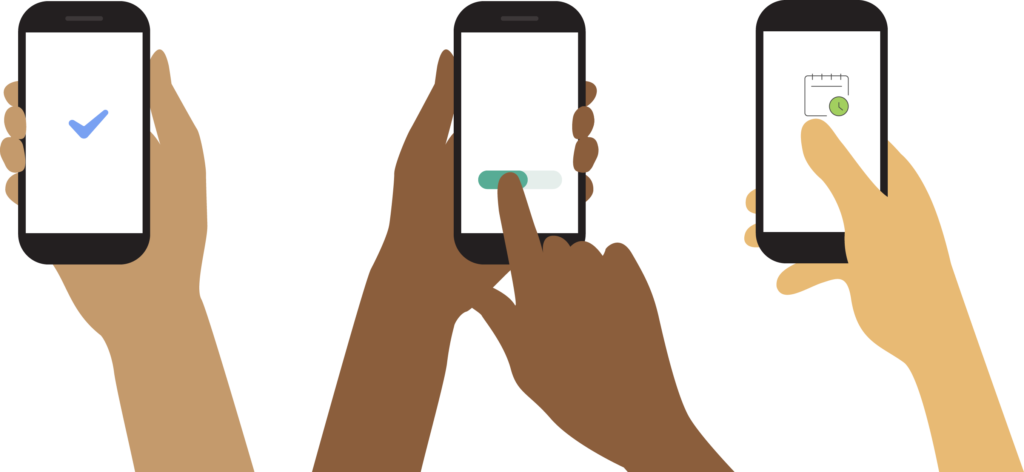 At the Heart of Patient Engagement
For instance, online scheduling lets patients book appointments after the office is closed, maximizing schedules before the start of each day. In addition, patients can confirm visits with the simple click of a button, and provide or update insurance details and other important information.
And confirmations and reminders by text or email keep appointments visible and top-of-mind.
The truth is, prolonged wait times are a result of both patient and practice behavior. By implementing a patient engagement solution with robust scheduling and communications capabilities like Clearwave's, practices can address potential issues on both sides. 
As a result, practices can better manage appointments and eliminate the need for overscheduling. At the same time, administrators can implement new, more innovative approaches to patient processing – like virtual waiting rooms – to create a more efficient and satisfying patient experience overall.
Reading Time: 4 minutes By Blakely Roth | November 30, 2023 Patients want the freedom to book appointments at their convenience, just like booking…
Reading Time: 4 minutes By Chloe From Clearwave | November 10, 2023 Missed appointments are an inconvenient but common occurrence in healthcare. Patient no-shows…
Reading Time: 4 minutes By Chloe From Clearwave | October 23, 2023 When payments are slow it's frustrating for healthcare providers, meanwhile patients may…