How Partnerships Can Increase Patient Appointments
Reading Time:
4
minutes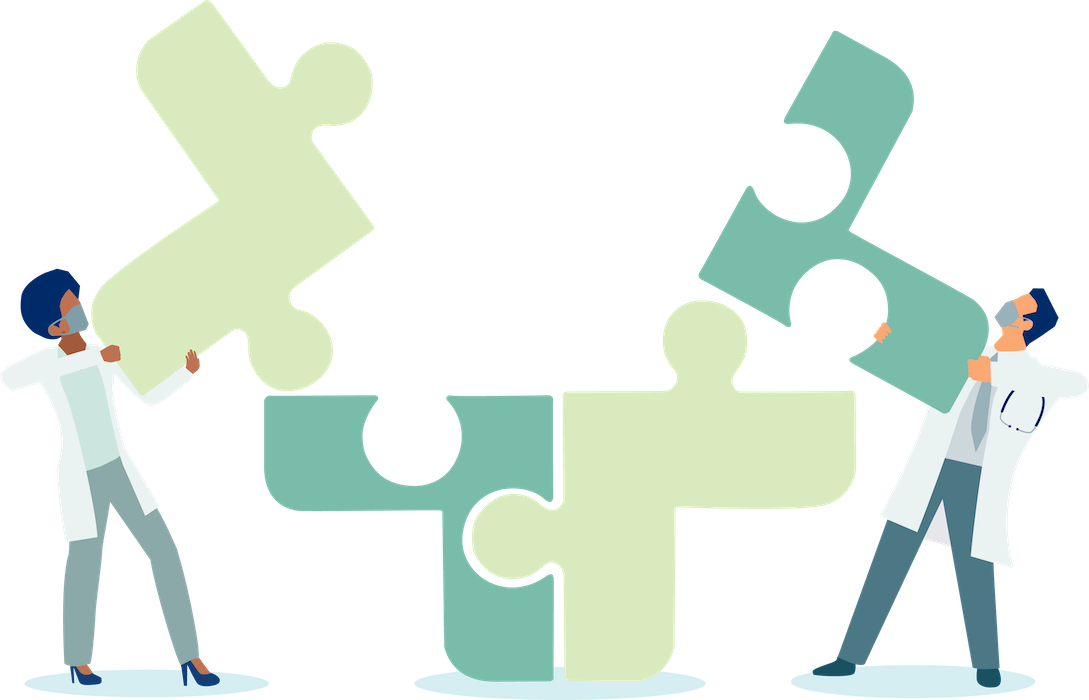 Partnerships such as physician referral programs and insurance partnerships are an extremely beneficial process for both your medical practice and your patients. If you have already implemented partnerships, then you have likely witnessed the many positive attributes they offer including an increase in appointments from referrals. Strengthening these referral relationships can provide your medical practice with a stronger and more streamlined referral pipeline.
Types of Partnerships
Maintaining healthy and positive relationships with these partners is essential to ensure that both parties get the most out of the partnership. To get the most from these relationships, it's essential to remember that these partnerships are intended to be mutually beneficial. To ensure that both parties are receiving maximum benefit, ensure to place an importance on communication.
Additionally partnerships with payers  can benefit your practice by increasing your number of patient appointments and promote patient satisfaction, which we'll outline below.
Physician Referrals
Depending on your speciality, the opportunity to increase patient appointments through referral partnerships can be massive. In addition to helping your practice, partnerships can also aid your patients. Especially for patients with conditions that require time-sensitive treatment, referral partnerships can ensure that they are able to get to your clinic faster.
A good example of this are ophthalmology specialty clinics and general ophthalmology clinics that partner with optometrists and primary care providers to get patient referrals. This partnership can also provide aid for patients with diabetes, for example.  Diabetic patients are required to visit their primary care for regular visits to check blood sugar levels or to ensure they are on the proper medications. 
One potential and devastating complication that can develop in diabetic patients is diabetic retinopathy. This condition can occur when a patient's elevated blood sugar level is not controlled, causing vision issues, and possibly, blindness. Due to this, many patients with diabetes will be referred by their primary care doctor to an ophthalmology clinic for yearly or bi-yearly evaluations. 
Conditions like diabetic retinopathy can be reduced or avoided with annual eye exams. In some cases, optometrists may be following diabetic patients and may need to refer to a retina speciality clinic in the case that diabetic retinopathy has developed.
Maintaining these relationships with other physicians can ensure that your practice is the one that they refer to when they have a patient in need. Physician referrals can account for a majority of your patient database when it comes to speciality clinics. It is essential to facilitate and create as many of these physician partnerships and referral relationships as possible, to ensure that you are the primary clinic that is thought of when a patient needs to be referred to your speciality.
Insurance Partnerships
Another partnership that can be beneficial in increasing patient appointments at your medical practice and aid in patient satisfaction is with insurance companies. One way to stabilize and support these types of relationships is by implementing patient engagement tools like self-scheduling. By implementing this tool, insurance companies can help schedule patients over the phone right away. 
This can enable insurance companies to be more than the middle man and ensure that the patients are scheduled at the correct practice with the correct provider. Not only does this encourage your partnership with insurance companies and help your clinic, but it also creates a smoother transition for your patients from the referring practice to your clinic. Instead of taking the extra step to contact your clinic after speaking with their insurance, they are able to schedule the appointment at your clinic during this call. 
The Healthcare Effectiveness Data and Information Set, also known as HEDIS, is a tool used by the majority of health plans in the United States. This tool is used by most insurance companies to measure performance on important benchmarks of care and service. According to the U.S. Department of Health and Human Services, more than 190 million people are enrolled in health plans that report quality results using HEDIS.
Continuing with the example using diabetic patients, tools like HEDIS measure how many of a payer's diabetic patients receive an annual eye exam. Getting patients checked proactively is better for the patient's health, and works to the payers' benefit by preventing a need for additional, expensive treatments. Before the development of patient engagement tools like self-scheduling, it took several hours for insurance companies to schedule patients for these types of eye exams. By implementing these tools and partnering with insurance carriers, you will be able to share a link to schedule appointments with those partners. Then, the payer is able to seamlessly schedule dozens of patients per day.
How to Ease Access Points of Partnerships
Meaningful Contact
A part of maintaining good partnership and ensuring that the process stays organized and mutually beneficial is having meaningful contact. Routine communication is essential in maintaining this relationship. It is also important to share resources, videos and education materials to keep an open line of communication that is mutually beneficial.
Utilize Online Scheduling Tools
As mentioned previously, implementing online scheduling tools like Clearwave's self-scheduling integration can improve the patient experience and mitigate scheduling issues. Clearwave's scheduling tool and make your partnership's access points more feasible.
Patient Pre-Registration
Another patient engagement tool that can be beneficial for your patients and your clinic is patient pre-registration. Once the payer has scheduled the appointment, your patients can receive information to pre-register for their appointment. This tool can save them time and frustration during the check-in process by completing these documents ahead of time.
Insurance Eligibility
Insurance eligibility is another patient engagement tool that can improve patient satisfaction and thus help increase patient-to-patient referrals. When utilizing Clearwave's insurance eligibility tool, your patient's insurance will be verified automatically during the check-in process, which will ensure their benefits match the services. This tool not only helps your patients, it can also save hours of work for your staff.
Importance of Partnerships
Mutually beneficial partnerships can go a long way to increasing your patient load. Ensuring that these relationships are nurtured and new ones are fostered is an excellent way to get more patients to your medical practice. Clearwave's patient engagement tools can assist this process by further allowing a smooth transition for these patients referred to your practice. 
Support your relationships with partners and referring physicians by adopting a new way to manage your platforms with Clearwave. Register for a demo to see how Clearwave can help you!
Reading Time: 4 minutes By Blakely Roth | November 30, 2023 Patients want the freedom to book appointments at their convenience, just like booking…
Reading Time: 5 minutes By Chloe From Clearwave | November 15, 2023 A recent report by Experian Health paints a picture of the current…
Reading Time: 4 minutes By Chloe From Clearwave | November 10, 2023 Missed appointments are an inconvenient but common occurrence in healthcare. Patient no-shows…