Why FQHCs Need to focus on Patient Engagement Solutions 
Reading Time:
4
minutes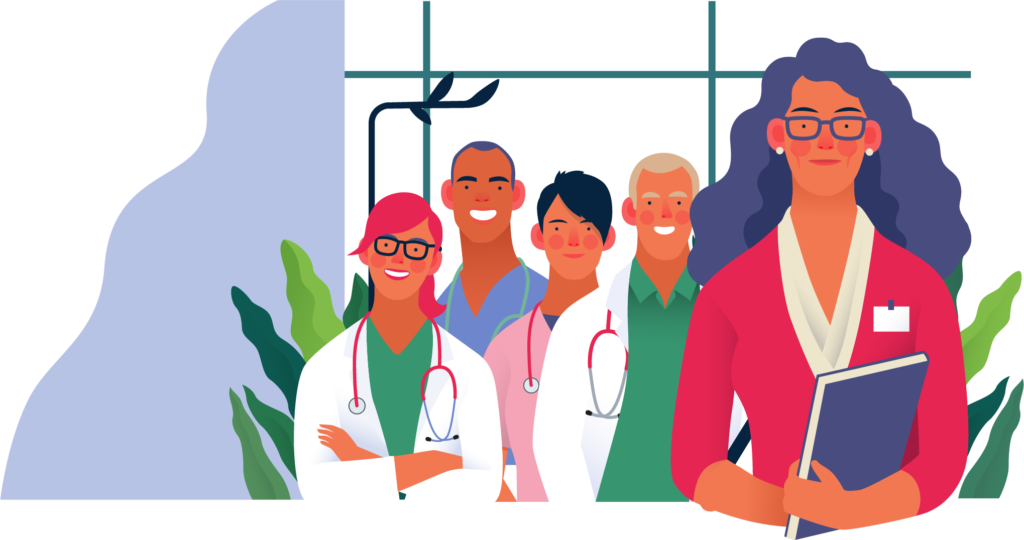 Updated, March 23, 2023, by Blakely Roth
It's never been more important to focus on providing a stable and accessible experience to as many patients as possible. Since the pandemic, FQHCs have been inundated by increased workloads. Because of this, many are in desperate need of getting operations back on track.    
A patient engagement solution that offers a variety of digital applications which provide an immediate and significant impact on multiple levels of productivity, financial health, and accessibility for most healthcare providers can drastically improve the quality of care. By highlighting patient engagement solutions, FQHCs can rapidly address the difficulties brought by COVID-19 while reforming how they connect with their patients.         
Optimizing FQHC Funding for Maximum Effect
In this article, we will address how a digital patient engagement solution can offer immediate impact in bettering the FQHC in the following ways:
Operations

Financial Health

Reducing burdens on staff workload

Improving patient self-management
For FQHCs, streamlining the patient experience benefits patients, staff, operations and financial health. For instance, a patient engagement solution can include patient self-scheduling, real-time eligibility verification, patient-managed pre-check, and check-in and communications — all to speed up throughput and help you collect necessary compliance information.
Tools Patient Engagement Solutions Can Provide an FQHC
Use a patient self-registration and self-scheduling, and configure your workflows to automatically provide:
Reduce the workload on your managed care coordinator
Offer multiple languages for patients, every time they interact with your health system
Capture custom intake questions for sexual orientation and gender identity
Easily accept walk-in patients including migrants or homeless people
Here are a few patient engagement solutions our FQHC customers find most impactful:
Texting, a Preferred Communication Style
Engaging with patients begins with communication. Phone calls are now becoming a less traditional means of communicating with patients. Many patients prefer receiving communication through text messages, including the patients our FQHC customers see. Texting is often more convenient and less interruptive than waiting for a phone call. 
Using a Patient Engagement Solution, interactions between your health system and FQHC patients are now streamlined. If your solution is connected to your practice management system or scheduler, your FQHC can automatically send text message reminders about a scheduled appointment. Patients receive direct links or QR codes to telehealth consultations in these reminders.
Two-way texting allows your patients to communicate with the front desk and receive information regarding prescriptions or post-visit instructions. Spending less time on the phone helps your FQHC's often overworked team relieve some of the burdens of administrative tasks.
Of course, not every demographic or individual prefers text messages over human contact by phone. If the patient prefers to speak on the phone, call center agents can be guided through interactive scripts. With these scripts, you can ensure that you're leveraging your patient engagement solution technology and reducing time spent looking up reference material and training call agents. 
Patient Scheduling
Manually scheduling appointments can be an inefficient use of time at your FQHC. Your staff may spend hours making phone calls, confirming details, or fixing scheduling conflicts. Patients' schedules can change quickly. The same is true about the limited availability of appointments for healthcare providers at your FQHC. Many patients also work during office hours, making scheduling an appointment even less convenient.  
Eliminate these problems by making scheduling accessible to all patients 24/7. Patients can choose the appointment that best fits their schedule by looking at openings at your FQHC and booking an appointment on their phone with the software. They can also engage using a helpful interactive chatbot. 
They are guided to use their phone keypad to reflect their individual appointment needs. Based on the responses of patients and your FQHC scheduling rules, each patient gets matched with the right provider and appointment. After booking the appointment, the system automatically updates any new appointments, changes, or cancellations. Providers retain complete control of the schedule and can make adjustments as needed. Addressing the demands placed on FQHC means every minute counts. Scheduling can be made seamless and takes the pressure off support staff while making things convenient for patients. 
Patient Registration System
New patients often underestimate the amount of paperwork they need to fill out during their first visit. If they don't arrive early, they could start an in-office traffic jam, putting the schedule behind. Being behind can create a big problem for FQHCs in high-volume areas. A patient check-in system streamlines and optimizes this issue by improving patients' digital access. Patients can complete most of their required registration or update their information that is already on file with Pre-Check. This tool can make lobby wait times irrelevant, minimizing in-person contact and saving time on both sides of the interaction.
One step at a time, patient check-in systems can guide the patient through instructions that prompt them to submit necessary documents like scanning their driver's license and insurance cards. All of the information is sent to the Dashboard, where someone at the front desk can verify it. Missing or potentially incorrect information is flagged, so it's dealt with quickly. As the patient goes through Pre-Check, their insurance coverage is automatically checked and verified multiple times to reduce the risk of delayed payment. 
When the patient arrives for their appointment, there won't be a long wait. They will only need to perform a simple check-in to the office, expediting the process. A patient engagement solution allows FQHC staff to use their time more effectively. If necessary, a virtual waiting room can also make the check-in process contactless. COVID-19 has changed the landscape for FQHCs. Focusing on digital patient engagement solutions can help keep practices running at total capacity while improving patient satisfaction. 
Learn how Clearwave can streamline internal processes providing a stronger operational backbone for FQHCs. Register for a demo and let's talk about your challenges and how we can support your FQHC's recovery, stabilization and growth.
Reading Time: 4 minutes By Blakely Roth | May 8, 2023 To combat economic uncertainty, specialty healthcare practices are taking steps to increase patient…
Reading Time: 5 minutes By Blakely Roth | February 20, 2023 Patient demand is increasing, yet so are costs. Considering that less than two-thirds…
Reading Time: 5 minutes By Chloe From Clearwave | December 19, 2023 In this digital age, more and more patients are expecting faster communication,…