Simplicity & Reliability Achieve Patient Adoption and Increase Patient Satisfaction
Reading Time:
< 1
minute
This week Eric Anderson, Clearwave Chief Operating Officer, introduces Darnell Brown, Clearwave's Director of Software Engineering and they discuss how Clearwave approaches designing software solutions that have industry leading patient adoption.
Transcript:
Eric: Google Site Reliability and Engineering team has published a book. It's commonly called the SRE Book. And in it, Google has explained how they manage some of the largest production systems in the world. But you really could sum it all up with this phrase, "Simplicity: a prerequisite for reliability." At Clearwave we take that mantra seriously and keep things simple and reliable. And today, Darnell Brown, our Director of Development is gonna talk about how we approach software development and the impact it has on our users.
Darnell: End users like simple and elegant user interfaces. It has to be reliable, it has to work all the time every time. Accenture recently did a study that found that out of the 100 largest hospitals in the U.S., only 2% of patients actually utilized the mobile applications that they provide. At Clearwave we have a mobile pre-check solution that has a user adoption rate of 40% to 60%. And our checking times average 90 seconds or less. So, our tagline at Clearwave is the patient's choice. So I can tell you in engineering we don't take that phrase lightly.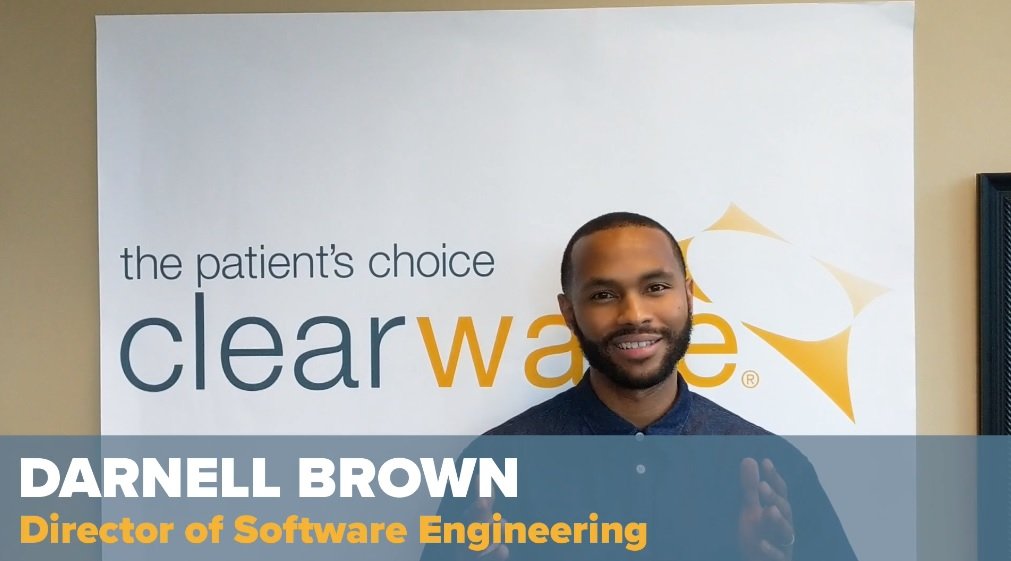 Reading Time: 4 minutes By Chloe From Clearwave | October 23, 2023 When payments are slow it's frustrating for healthcare providers, meanwhile patients may…
Reading Time: 5 minutes By Chloe From Clearwave | August 7, 2023 In today's dynamic healthcare landscape, effective communication is crucial for getting patients…
Reading Time: 6 minutes By Chloe From Clearwave | June 5, 2023 Effective communication is a critical component of successful healthcare practices. In today's…