New Trends in Mobile Care for Ophthalmology Practices
Reading Time:
4
minutes
Technology has proven to be useful not only in examination and operation rooms but also in eye care practices. Patients now have access to mobile care platforms that can help their ophthalmologists track the progress of their conditions while they're away from the doctor's office.
During uncertain times, using digital eye care and telehealth options are a smart way for patients to continue receiving eyecare. Digital eye care is available in multiple forms.
From mobile applications found on Google Play and in the App Store, to smart devices that are made specifically to monitor various eye conditions and telemedicine options allowing virtual care, new trends in mobile care are making it easier than ever for ophthalmology practices to treat their patients.
Telehealth for remote vision care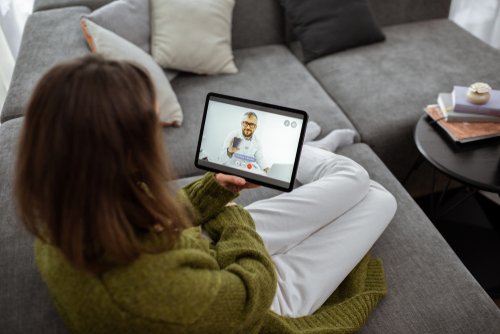 To provide continued vision care, many practices are implementing telemedicine and telehealth platforms to help continue patient care through lockdowns and while adhering to social distancing practices.
With telehealth solutions in place, ophthalmology practices are able to provide specialty care without travel, eliminate wait times for specialty consultations and facilitate communication between patients and their eye doctors remotely.
Telemedicine allows patients access to an eye care team from the comfort of their own home and allows practices to continue building relationships with their patient base.
This can even be used for virtual consultations to help build a relationship with a patient and ask preliminary candidacy questions for elective procedures.
Electronic Patient Check-In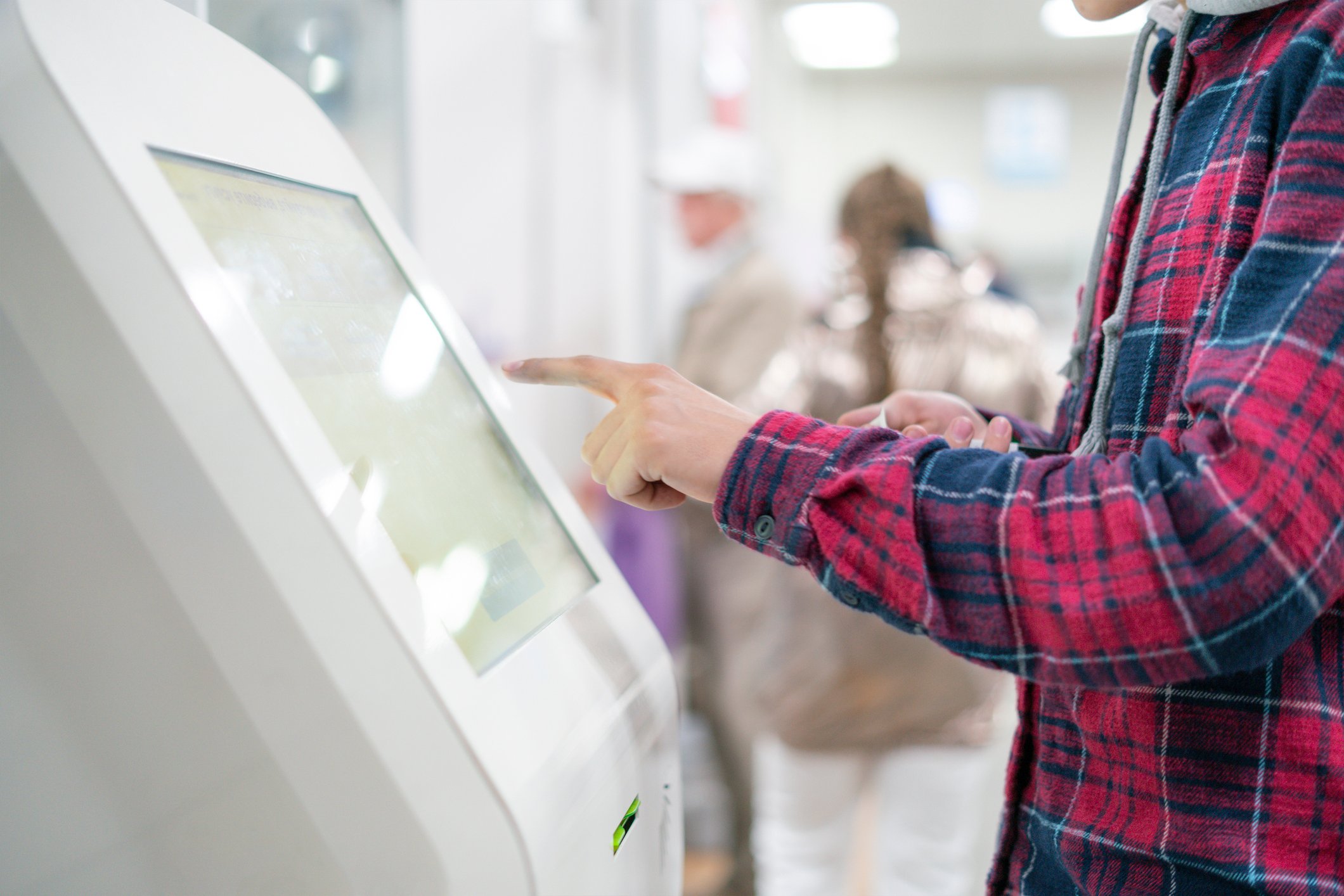 With mobile care available for ophthalmology services, patients are more proactive when it comes to their vision. This has reduced their risk of developing severe eye health issues or even permanent vision loss.
Clearwave provides patient check-in software solutions for ophthalmologists and eye clinics, used to streamline services at ophthalmology practices. With ophthalmology check-in solutions and data authentication software, Clearwave can help your eye care practice become more connected with patients.
Clearwave is also now offering a COVID-19 screening module with electronic self check-in technology. This is convenient for practices looking to offer telehealth as well as continue to provide patients with a quality experience, even from afar.
Clearwave's electronic self check-in technology paired with Mobile Pre-Check means that patients and doctors are always safe. New patients can complete a COVID-19 screening which staff at the practice can review before the patient comes in.
Electronic patient check-in is an emerging technology that resolves registration wait times, as well as any problems with vision eligibility ahead of appointments. If any red flags come up, the practice can determine if the patient needs to be seen alone, or if they would benefit from a telehealth appointment.
These are just a few of the ways that Clearwave is making sure that patients and staff at ophthalmology practices continue to stay safe even in the midst of COVID-19.
Digital Eye Care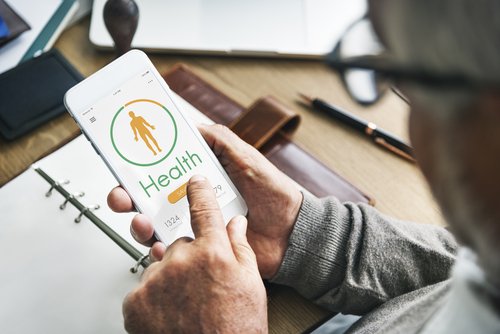 More than ever before, patients of all ages have access to smartphones, making digital eye care a complement to in-person patient care. Options for mobile applications and Patient Engagement Platforms provide flexibility and health monitoring for patients on-the-go. Here are a few popular apps ophthalmologists can recommend to their patients to help them keep track of their eye health:
EyeDropAlarm
EyeDropAlarm is a helpful app for any patient that may be using eye drops. This could be for patients that use eye drops because they have had eye surgery or because of conditions like dry eye or glaucoma.
The app makes it easy for patients to track their prescriptions. EyeDropAlarm allows patients to set up their schedule, which prevents errors.
The app clearly indicates which eye drop to use and which eye to put it in, and when. EyeDropAlarm was recommended as a top app for patients by the American Academy of Ophthalmology in 2019, making it one of the safest and reliable mobile applications.
Ophthalmologists can introduce this app to patients to help them keep up with their medications. This way, the efficacy of their medicine won't be affected if they can't see their ophthalmologist in person.
GoodRx
GoodRx is available on the App Store. Patients can use this app to compare medication prices from various pharmacies. Most patients will find this helpful after their eye doctors give them prescriptions.
By using GoodRx, it's easy for patients to identify the most affordable deals. In addition, they can get coupons with savings of up to 80 percent of their pharmacy expenses.
MaculaTester
With MaculaTester, patients with age-related macular degeneration (AMD) can perform daily tests. These tests check the progress of their vision.
The results are then emailed to their eye doctor, keeping them in the know of how their patient is doing. Patients can also set reminders so that they don't forget to take tests.
These apps are available for free, which makes them accessible to any patient with a smartphone. They're also easy to operate. This ensures that people are able to familiarize themselves with the functions quickly.
Thanks to telehealth and virtual care options, eyecare practices can continue to provide services to patients, even if they can't see them in person. Want to find out how Clearwave could help your ophthalmology practice streamline services? Schedule a 30-minute demo with us today!
Reading Time: 4 minutes The ability to pre-register for appointments, ahead of their office visits, has become a top requirement that patients are looking for…
Reading Time: 3 minutes By Blakely Roth | July, 26, 2023 Across industries, consumer-facing organizations are embracing self-service solutions to solve staffing complications and…
Reading Time: 6 minutes By Blakely Roth | April 26, 2023 Kiosks are a common and convenient form of interaction between consumers and businesses….