How to Improve Patient Intake Efficiency
Is your practice as efficient as it could be? If you're like most, you likely have room to improve intake efficiency and streamline your patient check-in process.
Patients want the power to choose their check-in experience, and it needs to be efficient to accommodate their busy lives.
How can your practice be more efficient and profitable? Here are 3 easy tips you can implement to increase operational efficiency, keep your patients happy and increase your bottom line.
Tip 1: Install Self-Service, HIPAA Compliant Kiosks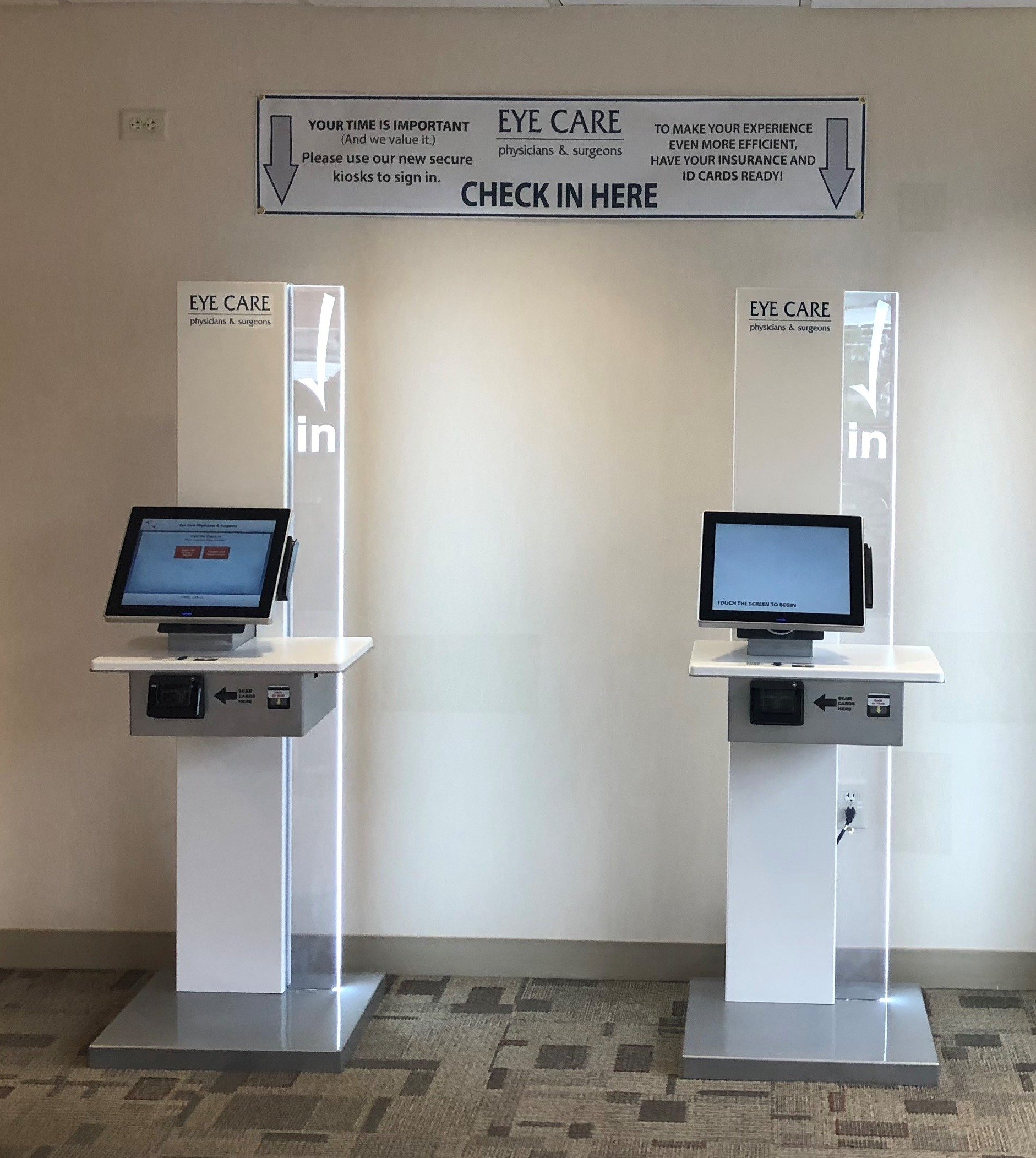 Is your front-desk staff struggling to reduce lines of patients waiting to check in for their appointments?
At a busy medical office, your staff is juggling a variety of time-sensitive tasks that can make it difficult to give your patients full, undivided attention. Checking everyone in for their appointments in a timely fashion can grow stressful and at times can be downright impossible.
The check-in kiosk is here to disrupt and transform how patients enter your practice. Patient check-in kiosks are sleek, modern solutions to streamline patient check-in and help your staff to better manage their workload.
Combine this with Mobile Pre-Check™, and you have a powerful tool that can make your office more efficient and improve your office throughput. With Mobile Pre-Check™, patients can use any computing device to complete a mobile pre-check before their appointments.
Wary of bringing new technology into your practice?
Be sure to choose a kiosk option that is HIPAA and ADA compliant. Patient data should never be stored on the kiosk, and it's important to discuss security features that prevent malware. With the right provider for patient check-in, implementation, security and hardware maintenance should be a breeze.
Set your practice apart with a Clearwave kiosk:
● Kiosks connect to more than 900 payers, thanks to our real-time insurance eligibility verification platform
● We can integrate with more than 40 different PM/HIS vendors
● New patients get through the check-in process in only 3 minutes
● Returning patients can check in in less than a minute
● Thanks to our bi-weekly, cloud-based system updates, our systems are always up to date
● A Clearwave kiosk can reduce rejected claims by 79%
● Your staff stays updated with eligibility issue alerts and gives them the tools they need to manage these errors
● Our kiosks can automatically check insurance 7 times before a patient even sees a physician or doctor
Tip 2: Say Goodbye To Paperwork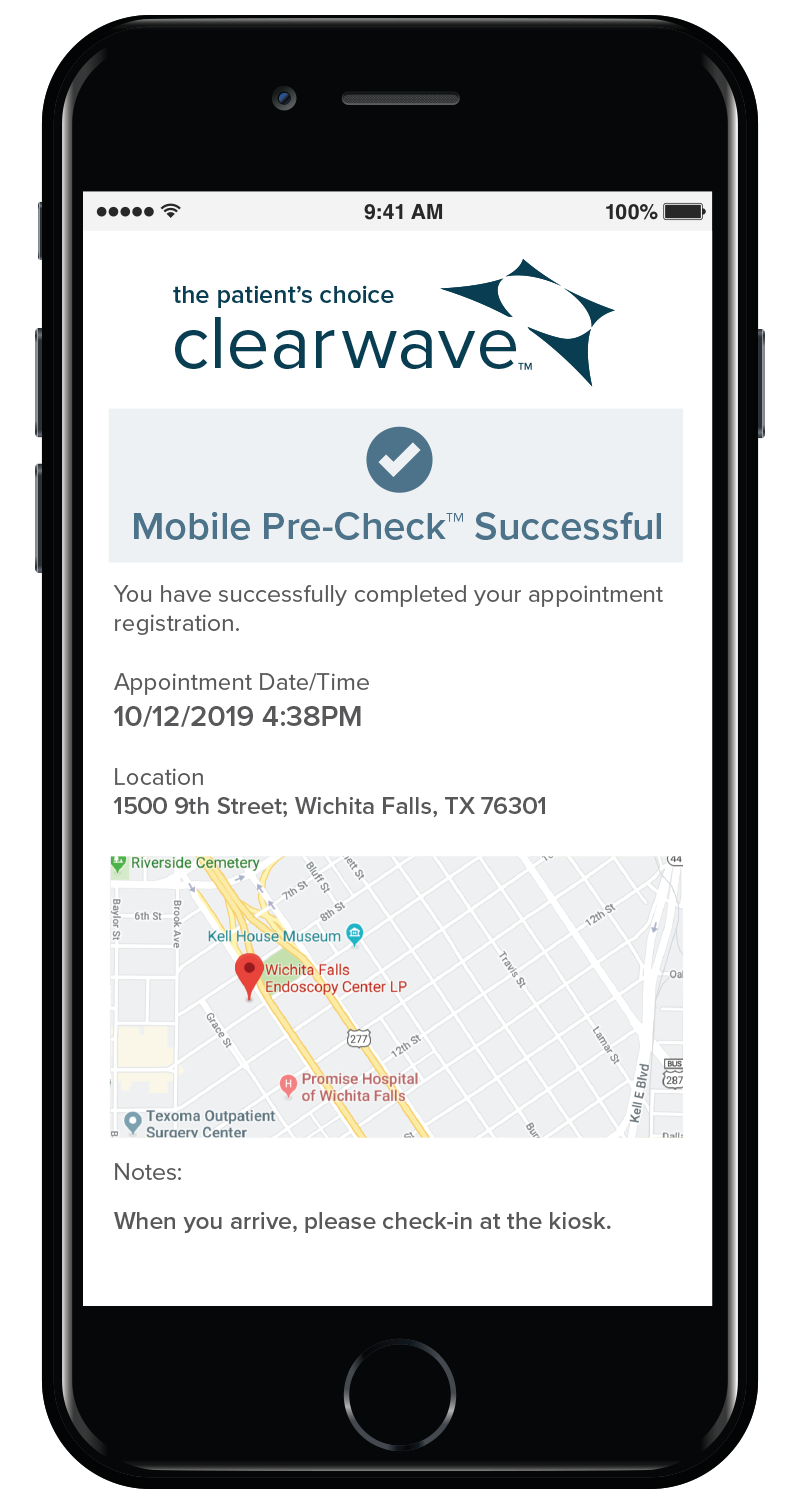 According to the Patient Intake Management 2018 report, "Patient intake management solutions offer a potential remedy to this inefficient process as they can drastically reduce the churn, duplication, and storage requirements that accompany traditional paper forms."
But if you get rid of the paperwork, how do you get the information you need from your patients? Enter a convenient solution: Mobile Pre-Check™.
Who wouldn't want built-in appointment reminders and notifications before appointments? Mobile patient check-in solutions allow your patients to bypass traditional paper check-in by completing the process on their preferred mobile device.
Here's how Mobile Pre-Check™ works for patients:
● Before a scheduled appointment, patients receive an appointment reminder by text message or email. This is more convenient than yet another phone call from your practice that will go right to voicemail!
● After receiving the reminder, the patient confirms the appointment. They then get a prompt asking them to complete the pre-check process.
● During this process, patients verify their current contact and insurance information. If there are updates that need to be made, patients can make them easily and quickly. Patients can also electronically sign any forms that your practice uploads.
● On the day of their appointment, patients don't even need to talk to the front desk to check in. Instead, they can verify their arrival at a healthcare kiosk.
Thanks to Mobile Pre-Check™, your practice really can say goodbye to mountains of paperwork. And, most practices have seen their patient check-in times under 3 minutes.
Research shows that patients are growing to expect digital solutions to be integrated into their medical experience. According to a Black Book Research study done in 2018, 93% of patients actually expect to use digital tools to interact with their healthcare providers.
Looking to stand out against your competition? In a similar Black Book survey from 2017, only about 9% of providers said they had the ability to provide their patients with all the tools they expect from them. By getting ahead of the curve and offering your patients solutions and tools to better their experience, you'll stand out as an innovator.
Tip 3: Improve Accessibility with Self-Service Tablets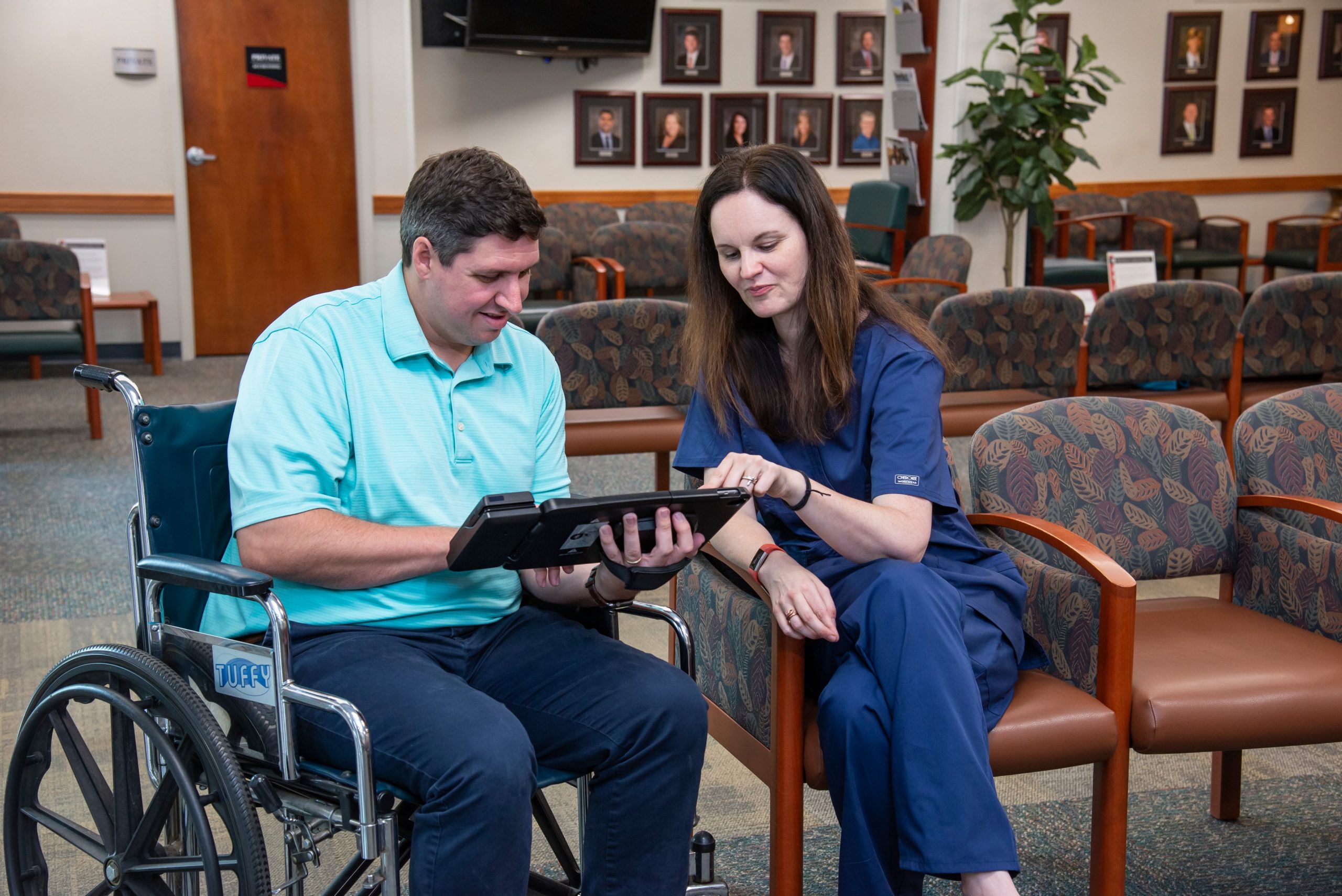 If you have older patients, they may find it more difficult to stand in line waiting to check in for their appointments. Patients with mobility limitations may also find that a check-in kiosk is not the right solution for them.
Tablet check-in solutions are flexible and suit patients that may be unable to stand and wait in line. Alternatively, tablets can be provided to patients when kiosks are in use or a line does begin to accumulate within the practice. By providing multiple forms of check-in, your practice can stay agile and adapt to whatever the day brings!
You likely have patients that speak languages other than English. If you do not have access to a medical translator, providing multilingual patient check-in is a great solution, improving efficiency and accessibility by reducing language barriers.
Our interface supports 13 different languages. When it comes to healthcare, it's imperative that patients understand their care and what they can expect from their doctor.
It's much easier for this to happen when everyone is speaking the same language. Clearwave Connect, our revolutionary new tablet check-in solution, helps facilitate this connection between patient and doctor, no matter where you are.
A more efficient medical practice is a more profitable practice. Want to see how Clearwave can help your practice evolve? Schedule a 30-minute demo with us!
{{cta('dece0bf0-b554-439a-a356-33cf27d18539')}}
As the COVID-19 vaccination becomes available, beginning with healthcare workers and long-term care residents, many medical institutions are quickly coordinating…
Nearly a decade and a half ago, Dikla Ranen started Odoro, a company that created digital patient access solutions for…
Patients' primary dissatisfaction with a healthcare provider typically includes inefficient time spent waiting – whether on hold on a phone…