How to Convert Your Appointments to Telehealth
Reading Time:
3
minutes
The coronavirus pandemic has posed a challenge to medical practitioners, both in dealing with the rising cases of the virus and in attending to patients. As a result, the Centers for Disease Control and Prevention (CDC) has introduced several guidelines to control the spread of the disease.
Health facilities are now expected to minimize contact between patients and health workers. In this kind of environment, telehealth provides a suitable alternative for most practices. While telemedicine was a supplemental option before, it has now become essential.
Many doctors are now converting appointments to telehealth. This ensures that patients still receive the care they need. But the question remains, what do you need to do to achieve this conversion? Also, how well does it work? Here are some basic tips on how to make this possible for you and your patients.
How to Establish Telehealth at Your Medical Practice
The following are what you'll need to set up telehealth at your practice:
Technology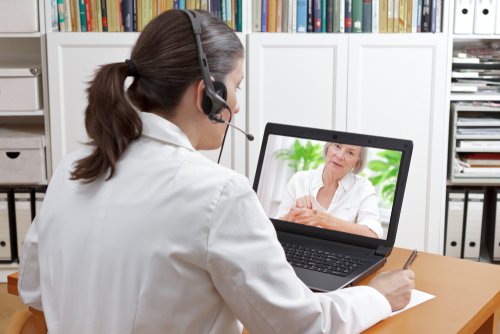 You'll need to have a high-quality webcam and sound system. Laptops, smartphones and tablets come with built-in webcams and audio output.
But you'll have to check that the equipment you're using provides the best quality images and sound output. If images seem grainy or hard to see, you may need another device.
There are lots of webcams you can buy for great visual quality. For sound, you can use speakers or a headset with a mic.
Next, make sure you have a good internet connection. If you can, connect your computer directly to the internet. Use an ethernet cable for a seamless connection. The better your connection, the more your patients will feel as if the virtual appointment is another in-person visit.
Work Space
One of the benefits of telehealth is that you can engage your patients from anywhere, at any time. It's important to interact with them in a quiet, private place that will allow for good communication.
The best places are at your office, a well-lit room at home, or even an exam room at your practice. This will create a professional ambiance. It also assures your patients that you're giving the session the attention and privacy it requires.
When you have these two things sorted out, the next concern is letting your patients know about the changes you'll be making.
Communication with Patients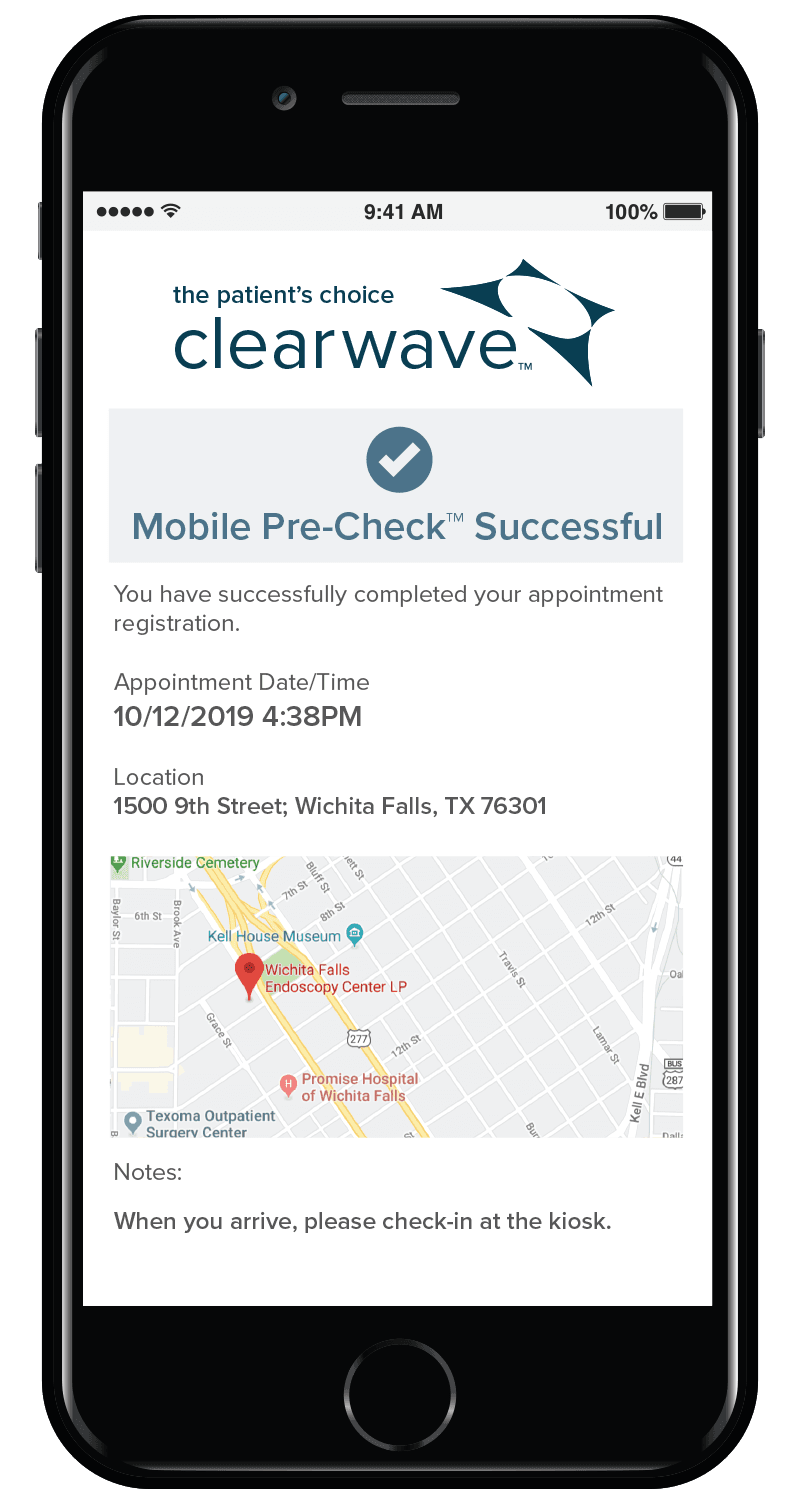 Tools like Clearwave can be used to pull a report of all patients with upcoming appointments. Using this, you can inform your patients about the need to cancel office visits through email, text, or through your patient portal. Through the same platforms, you can inform your patient base about telehealth options, and what steps they are required to take to change their existing appointments to virtual telehealth visits.
There should also be provisions for first-time patients. One option is creating a hotline where they can call, then get redirected to a video call with a specialist.
Clearwave Virtual Practice Solutions
Mobile Pre-Check™ has been used to simplify the check-in process before appointments. Now, it can also be used to set up new telehealth appointments.
This can be as easy as sending your patients a text through the app. Patients also benefit from reminders and notifications. This ensures they don't miss their online appointments.
Looking to implement telehealth at your practice? Using a solution like Clearwave makes it easier than ever! Click below to schedule a 30-minute consultation!
{{cta('e1d02b23-cbd7-4a74-b28c-31de05a249fa')}}
Reading Time: 4 minutes By Blakely Roth | November 30, 2023 Patients want the freedom to book appointments at their convenience, just like booking…
Reading Time: 4 minutes By Chloe From Clearwave | November 10, 2023 Missed appointments are an inconvenient but common occurrence in healthcare. Patient no-shows…
Reading Time: 5 minutes Increasing practice growth is not just a goal, but a necessity for specialty physicians in today's healthcare landscape.  According to…