How 2020 Became the Year Healthcare Caught Up
Reading Time:
3
minutes
The year 2020 tested the healthcare industry and led to new approaches for the delivery of medical care. In response to the global pandemic, we have all had to be adept in adjusting to and actively shaping our "new normal."
Despite abundant digital technologies available to the healthcare industry, adoption had been modest at best, with many practices and healthcare systems reluctant to embrace new processes made available by the software and technology sectors.
Integrated technology, telehealth and healthcare accessibility have made enormous strides in the year 2020, with COVID-19 significantly changing the balance of supply and demand. Office closures demanded expansion of telehealth capabilities, and paper, pens and other contact points in a doctor's office are no longer sufficient.
In response to these and other new challenges, both patients and medical practices are more willing to accept digital solutions in healthcare; a positive turning point in 2020.
Changing Mindsets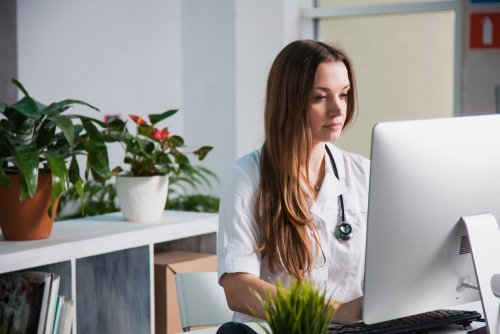 The culprit behind the slow adoption of new medical technologies has been, arguably, a lack of urgency. Medical CEOs and boards have a unique opportunity to face adversity and use these challenges to conceive a new future for healthcare. The COVID-19 pandemic has forced our vulnerabilities to the forefront, providing the opportunity to adapt and create a safer and more accessible healthcare system in its wake.
In a 2019 report from McKinsey & Company, it was estimated that technology-driven innovations in the medical industry could "improve our understanding of patients, enable the delivery of more convenient, individualized care—and create $350 billion–$410 billion in annual value by 2025."
An example of this re-imagination can be seen in the breakthrough of telehealth. According to the U.S. Future Health Index 2019 report, nearly 85% of healthcare professionals in the U.S. used EHRs, but only 46% used telehealth, compared to a 15-country average of 61%.
We now have the unique opportunity to revisit our understanding of how care is delivered with the use of telehealth technologies skyrocketing in 2020.
More than ever, experts agree that now is the time to innovate. The shift toward digital technologies, self-check-in and social distancing is imperative, with the pandemic creating the urgency that began shifting the medical sector toward digital solutions.
Turning the Focus on Consumer Technologies
Consumer-focused technologies will help the medical industry to innovate and succeed long-term in the face of uncertainty and volatility. Patients today can search for the best sources of care, use online tools to aid in self-diagnosis and seek medical advice from the online community with the click of a button. It's time for patient experiences with medical providers to mirror the same ease of accessibility by bringing care to their fingertips.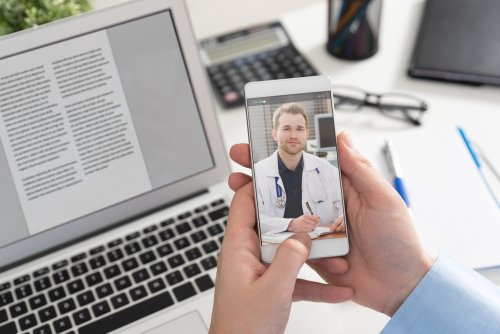 Incorporating telehealth is a great starting point to digitize medical care, and these digital solutions can extend to the in-office experience. Patients, especially now, don't want to check in by entering a waiting room.
If they can check in from the safety of their home, which is also more convenient, that's what most patients will choose. Using a solution like Mobile Pre-Check is a simple fix. COVID has encouraged many medical practices to give more control to their patients/consumers, which alleviates the burden of intake tasks on your staff as well.
Removing physical intake forms and providing digitized options to fill before the appointment will help create a consumer-focused intake process. Patients can also receive appointment reminders in their preferred delivery format, stopping your staff from placing unwanted and unnecessary phone calls to your patients.
Healthcare tomorrow won't look the same as today. It will be focused on participatory, predictive, personalized and preventative care. Embracing digital technology is the step that healthcare has needed to take for years. By taking this step, the industry can continue to move forward and improve the experience for both practices to patients.
Ready to move your practice forward? Visit Clearwave's Resource Hub for guides, data, and case studies that will help you take the first step.
Reading Time: 3 minutes New Integration Empowers Multispecialty Clinics to Automate Operations, Improve the Patient Experience and Drive Revenue Growth ATLANTA – August…
Reading Time: 2 minutes Annual List Recognizes the Best Companies in the Software Industry ATLANTA, Aug. 18, 2023  Clearwave announced it has been included in…
Reading Time: 3 minutes By Blakely Roth | July, 26, 2023 Across industries, consumer-facing organizations are embracing self-service solutions to solve staffing complications and…