Dramatically Reduce Data Errors at Your Practice in Two Ways
Reading Time:
2
minutes
Running a successful medical practice needs clear workflows and centralized processes. To operate as efficiently as possible, you must be able to identify weak points and improve any gaps in information that can come from simple human error.
It's a fact that technology in healthcare has streamlined operations. For instance, Pre-Check and insurance eligibility software, two solutions from Clearwave, help reduce data errors, saving time and boosting your team's productivity. By providing this technology for your patients, you demonstrate a capable and organized practice while eliminating cash flow hold-ups due to incorrect data.
We'll show you how in the following two scenarios!
Patient Pre-Check
Using Clearwave Pre-Check, patients complete the registration process from the comfort of wherever they are before coming into your practice. They can update information, enter insurance account data and free up all that time.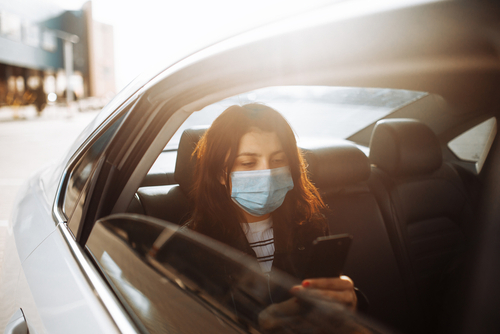 The traditional registration process needs at least two entry levels. First, patients manually fill out paper forms before handing them over to the front office staff. The staff then enters the information into an electronic system. The different levels of entries are not only time-consuming, but they are also prone to error.
Clearwave's Pre-Check eliminates staff's data entry errors and lets patients keep their information up to date ahead of a visit. It also improves the patient experience by getting rid of multiple forms to fill out and reducing the need to repeat the same information in different locations.
Insurance Eligibility Verification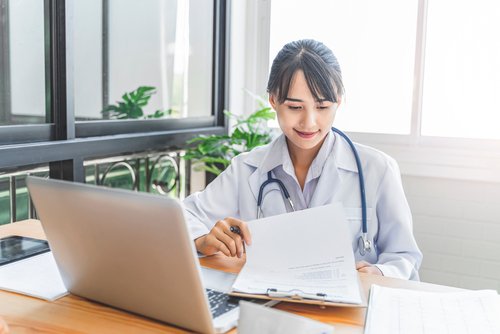 High rates of claim rejection and denials can impact the revenue of your practice. But your practice can reduce medical billing errors with Clearwave's insurance eligibility software.
When an insurance provider denies a claim, their representative can give reasons for the denial. Usually, rejected claims are due to billing errors or are a result of inputting wrong insurance or patient data. An insurer can also deny a claim, determining it to be unpayable. Small errors such as an incorrect birth date, name and gender can result in denied claims.
It's possible to reprocess denied claims in some instances, and you can resubmit the rejected ones if you resolve the errors, but both approaches take additional time
Clearwave's insurance eligibility checks allow you to automatically run verification and eligibility checks in real time. This reduces rejected claims. When there are eligibility issues, the platform informs your staff of the exact problem for fast resolution.
Clearwave automatically checks insurance up to seven times before a patient visit at intervals tailored to fit your practice's needs.
Streamline Your Practice's Operations
Clearwave is on a mission to help practices thrive by providing effective solutions. With Pre-Check and Eligibility-as-a-Service from Clearwave, your practice can improve accuracy and streamline data entry.
Download the Clearwave Eligibility Tip Sheet and discover opportunities to increase revenue at your practice!
Reading Time: 4 minutes By Chloe From Clearwave | October 23, 2023 When payments are slow it's frustrating for healthcare providers, meanwhile patients may…
Reading Time: 4 minutes By Blakely Roth | October 18, 2023 Patients are seeking quicker access to care and streamlined check-in options, while healthcare…
Reading Time: 5 minutes By Chloe From Clearwave | October 9, 2023 Verifying patient insurance eligibility is a critical yet often cumbersome process for…