Healthcare Staffing Resource Center
Experienced front desk team members understand how to keep your operations running smoothly. When a front desk is understaffed, it impacts your patients and your bottom line. 
Say Goodbye to Staffing Woes
When staffing shortages hit your practice, one thing is clear: it's critical to maximize front office staff productivity. The Clearwave patient engagement platform eases staff workload for better operations so you can bypass burnout at your practice.  
Front Desk Staff Shortages Result In:
• Longer patient wait times
• Poor patient experience and retention
• Lower point-of-service collections rates
• Higher stress and turnover of existing staff


DO MORE WITH LESS
In a tight labor market, team members get overburdened and patient experience is at risk.
Clearwave does the of multiple roles with our scheduling, check-in, eligibility verification, and patient communication solutions.


NO-STAFF-NEEDED CHECK-IN
Check-in can quickly become a nightmare, potentially creating a ripple effect throughout the rest of the day and across other functions.
Patient self-check-in frees up staff's time while providing an efficient patient experience. Our customers report an average patient check-in time of just under 3 minutes for new patients.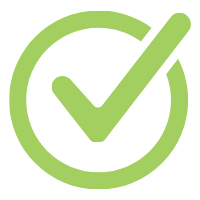 AUTOMATED ELIGIBILITY
Perhaps one of the most time-consuming tasks for front desk staff is working through the red tape and tedious steps of verifying a patient's insurance eligibility. Some practices utilize lackluster tools that still require staff involvement to verify patients, saving no time in the long run.
Clearwave offers the most reliable real-time insurance eligibility verification engine on the market.
Top Resources on Staffing
Recruiting is a major current challenge for healthcare administrators, including the struggle to hire front desk staff. In this guide,…
Want to see how we can help your practice?