Why Top-Earning Physicians Trust Patient Self-Scheduling to Boost Acquisition
Reading Time:
4
minutes
By Blakely Roth | November 1, 2023
Today's top-earning physicians are leaning into patient self-scheduling to maximize their schedules. 
It's no surprise that "seeing more patients" remains the top reason for financial improvement amongst top-earning physicians. While boosting patient acquisition is always top-of-mind, it's easier said than done. 
Understand the scheduling challenges facing specialty healthcare practices today and how top-earning physicians are using self-scheduling to bring in more patients than ever before. 
Why Are Practices Flocking to Patient Self-Scheduling?
A recent report highlights the mounting difficulties patients face when scheduling healthcare appointments today, with a staggering 87% of those patients expressing their frustrations. The report notes that scheduling challenges are likely tied to ongoing staffing shortages and churn in the healthcare industry. 
With these issues, it's not shocking that 82% of patients prefer a provider who offers online scheduling. This patient preference certainly impacts your ability to bring in new patients, but also disrupts your ability to retain loyal ones too, with 90% of patients saying they would consider abandoning a provider that doesn't offer digital access. 
Another study shows that 61% of patients have skipped doctor appointments altogether due to challenges associated with scheduling, including being directed to schedule appointments via a traditional phone call. 
Ultimately, patients want the ability to self-schedule their appointments to avoid long hold times and ensure they can book their healthcare appointments while they're top-of-mind, which isn't always during business hours. High-growth practices that offer online appointment scheduling are giving patients the booking access they require and are seeing more patients because of it. 

Why Can Physicians Be Hesitant About Online Patient Scheduling?
It's common for practices and providers to be concerned that a patient self-scheduling tool will not meet their specific scheduling rules. This concern is often amplified depending on how many providers you have, how many appointment types you service and the number of rules you require.  
There is purpose-built patient scheduling software available that practices of all sizes are successfully using to increase both acquisition and scheduling accuracy. In a recent conversation on bringing in more patients, Jennifer Lott, Director of Operations at The Orthopaedic Group shared how their providers overcame hesitancy with smart software.  
She says, "Our staff and providers had lots of questions initially around how well an online scheduler would be able to accurately book patients. For example, we didn't want patients with ankle injuries to get booked with the spine specialty physician, and we needed to know if patients were injured in an accident or had a lawyer."  
Despite their initial reservations, Lott was happy with their results, sharing, "When we implemented online self-scheduling, we were able to meet all of our provider and practice requirements. Now, I have not gotten any complaints from physicians. The online scheduler has been huge in helping book patients in a way that meets provider requirements, and now it is really on autopilot for us. It has been so seamless and improved our scheduling efficiency." 
Online Patient Scheduling Software That Meets Physician Requirements
Like The Orthopaedic Group, a proven patient self-scheduling tool can help you meet your nuanced scheduling requirements and ensure those patients are booking accordingly every time. Unfortunately, this success rate cannot be guaranteed through over-the-phone interactions, due to staffing churn and heavy workloads. People are human, mistakes can happen and staff could be rushing to get to the next on-hold call, all of which leads to booking inefficiencies and errors.  
A pre-built patient scheduling system must follow your pre-determined scheduling requirements and most importantly, won't have to rush. To instill physician confidence, Lott shares, "We were able to add any questions and additional information to our scheduling workflows. When patients book, we know it will be accurate, which isn't something you can always guarantee in an over-the-phone interaction." 
The flexibility of their online scheduling system also helped The Orthopaedic Group go beyond physician needs and also meet their practice's specific requirements. Lott shares, "We were even able to add a pop-up consent in our scheduling workflows. Now, when someone indicates that they're uninsured we can have patients review and acknowledge our financial policies via the online scheduler."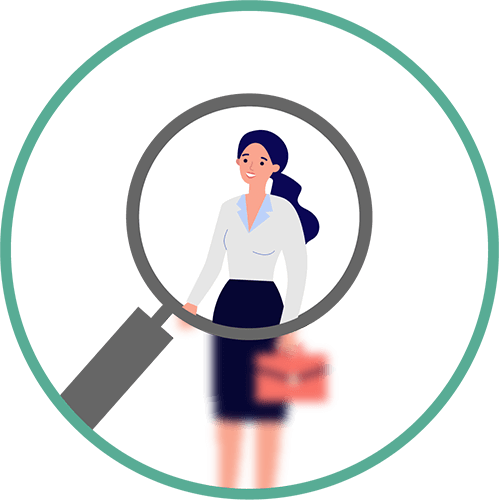 Bring in More Patients By Offering Online Self-Scheduling
Physicians who are seeing more patients than ever before trust online patient scheduling solutions to understand their complex appointment booking requirements, reduce staff workloads and improve efficiency, while giving their patients the experience they demand.  
The Orthopaedic Group trusts their patient scheduling software to account for specific provider rules, practice compliance requirements and overall best practices for patient scheduling. As a result, the practice sees 16% of online appointments filled by new patients or those with new ailments, and 84% of online appointments scheduled by established patients. This high patient usage is a great sign for the practice, as it means the online scheduler is taking a significant amount of phone traffic and scheduling burdens away from administrative staff. 
For The Orthopaedic Group today, 45% of online appointments are made after hours, while 34% of online appointments are made at the last minute. Lott shares how these results impact their ability to book more patients, "The after-hours usage of the online scheduler is also huge for us in orthopaedics, because that's often when people are thinking about their ailments and looking for appointments. If we didn't have the online, 24/7 option, we would not otherwise capture those patients. So, I am very pleased with the after-hours numbers!"  
Top-Earning Physicians Trust Self-Scheduling, You Should Too!
An automated patient scheduling platform can help your practice bring in more patients while meeting the complex scheduling requirements of each of your physicians. Watch the full conversation with Jennifer Lott on, The Key to Booking More Patients Than Ever Before, to see how you can make it happen. 
Reading Time: 4 minutes By Blakely Roth | November 30, 2023 Patients want the freedom to book appointments at their convenience, just like booking…
Reading Time: 5 minutes By Chloe From Clearwave | November 15, 2023 A recent report by Experian Health paints a picture of the current…
Reading Time: 4 minutes By Chloe From Clearwave | November 10, 2023 Missed appointments are an inconvenient but common occurrence in healthcare. Patient no-shows…