What is A Virtual Waiting Room?
Reading Time:
3
minutes
Due to the COVID-19 pandemic, medical services need to come up with a completely different way of thinking in regards to providing critical patient services. Practices now have a responsibility to do everything they can to improve care and streamline patient experience during the coronavirus pandemic. With a convenient yet simple change in care operations, practices will be safer for both patients and staff. That's where a virtual waiting room comes in.
A virtual waiting room helps patients navigate visits to the doctor's office. With virtual waiting rooms, practices can book patients for appointments and provide a safe patient intake process without requiring them to enter the office.
This concept achieves zero contact between staff and patients in hospitals and health systems during pre-arrival and check-ins. Virtual waiting rooms have reinvented the traditional method of checking in patients in support of COVID-19 social distancing guidelines.
Zero-Contact Patient Check-In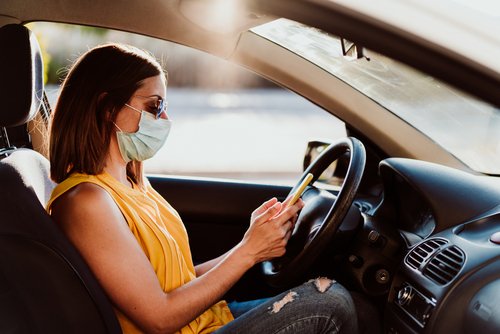 With social distancing becoming the new normal, it's essential for healthcare facilities to protect the well-being of their patients and staff. Previously, it was commonplace that a patient would walk into a medical practice, check-in and then sit in a large, and sometimes crowded waiting room. With COVID-19, everything has changed. Keeping patients and staff safety top of mind is crucial for practices as they work to regain patient volumes.
By implementing a Virtual Waiting Room, practices can easily eliminate the need for staff and patients to interact via common check in touch points. The process is simple:
Step 1: The patient will receive an email or text message appointment reminder.
Step 2: Next, the patient completes the pre-registration process and receives information on the practice's virtual waiting room.
Step 3: Staff will verify the patient's information and review the COVID-19 screening process and any flags.
Step 4: Upon arrival in the practice parking lot, the patient alerts the staff by calling or texting the provided phone number.
Step 5: The staff checks the patient into Clearwave, where they are automatically checked into the Practice Management System. When the doctor is ready, the team will update the status of the patient.
Step 6: Finally, a text will alert the patient in real-time when it's time to come inside, and the appointment occurs.
With this simple process, contact is avoided until the doctor is ready. This allows practices to maintain capacity, offer patients a zero-contact check-in and communicate to patients increased safety protocols they are taking.
The Importance of A Virtual Waiting Room

The pandemic has made social distancing a necessity. But this is not to say that practices cannot reopen. By communicating contact-free check-in options to your patients, you can assure patients that you are taking all the necessary precautions while maintaining pre-COVID patient volumes.
A Virtual Waiting Room is the safest way to continue seeing patients while reducing contact to an absolute minimum.
Does your practice want to explore Virtual Waiting Room options? Schedule a 30-minute demo with Clearwave and find out how we can help your practice convert to a no-contact patient check-in model!
Reading Time: 3 minutes By Blakely Roth | July, 26, 2023 Across industries, consumer-facing organizations are embracing self-service solutions to solve staffing complications and…
Reading Time: 6 minutes By Chloe From Clearwave | June 5, 2023 Effective communication is a critical component of successful healthcare practices. In today's…
Reading Time: 6 minutes By Chloe from Clearwave | May 24, 2023 Facing a low booking rate for Botox, laser hair removal, anti-aging and…