Why Practices Are Ditching Paper and Upgrading to Digital Check In
Reading Time:
< 1
minute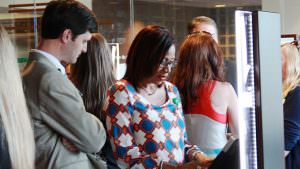 By Gerard White
A study in JAMA Surgery found 66 percent of scheduled surgeries are missing a critical consent form or approval—and 14 percent of surgeries are delayed because of this.
This is just one example why paper-based patient registration processes are not only outdated but also cost patients and healthcare organizations time and money.
In the above article, Gerard White explains why paperless patient check in is taking the medical industry by storm. From improving patient flow to increasing the number of patients an office is able to see in one day, digital patient check in is revolutionizing how medical offices engage with their patients.
Reading Time: 3 minutes New Integration Empowers Multispecialty Clinics to Automate Operations, Improve the Patient Experience and Drive Revenue Growth ATLANTA – August…
Reading Time: 4 minutes The ability to pre-register for appointments, ahead of their office visits, has become a top requirement that patients are looking for…
Reading Time: 4 minutes By Blakely Roth | August 17, 2023 Age is just a number for your older patients, as they continue to…