Jewett Orthopaedic Clinic Partners with Clearwave Corporation
Reading Time:
< 1
minute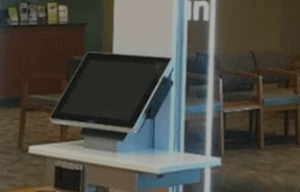 ATLANTA–(BUSINESS WIRE)–Jewett Orthopaedic Clinic has selected the Clearwave Corporation Patient Information Exchange, healthcare kiosk and service-based solutions to help launch a new, state-of-the art patient check-in system that caters to patient needs. The enhanced patient check-in process will improve the patient experience, cut patient wait time and produce a more efficient insurance verification and eligibility process.
The Clearwave system enables patients to quickly and easily provide necessary information for check-in and allows the Jewett staff to concentrate on assisting patients with important insurance verification and follow-up processes, instead of the typical paperwork that is historically time consuming.
To learn more about this new patient-focused check-in system, visit businesswire.com.
Do you work in orthopedics? Read our recent blog: How to Make Better Decisions with Data at Your Orthopedic Practice for tips to help enhance your orthopedic office.
Reading Time: 2 minutes  The Company's Patient Revenue Platform™ Won Gold in the "Best Digital Front Door" Category  ATLANTA – November 8, 2023 –…
Reading Time: 2 minutes The Software Report's Annual List Honors the Top-Tier CEOs in the SaaS Industry  ATLANTA – November 7, 2023 – Clearwave…
Reading Time: 4 minutes By Chloe From Clearwave | October 23, 2023 When payments are slow it's frustrating for healthcare providers, meanwhile patients may…