Implementing New Technology in the Era of COVID
Reading Time:
4
minutes
As the country is grappling with the COVID pandemic, many medical facilities have turned to technology to assist them in their daily operations. This is both to control the spread of the virus and ensure that patients receive essential care, even when they cannot make it to the doctor's office.
As a medical practice, you may wonder how to implement new technology to help you deal with the pandemic. The good news is that it's quite simple and, most importantly, available to many of your patients due to widespread internet connectivity.
How to Integrate Technology into Your Practice
Here are some of the steps you can take to implement new technology at your practice:
Staff Buy-In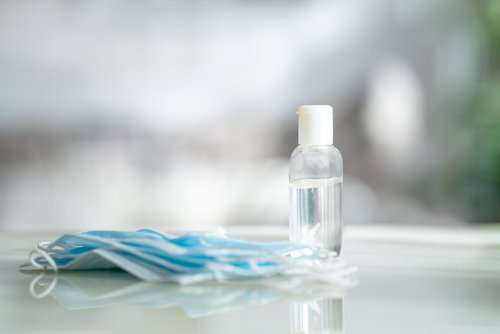 Communication with your front-office staff, physician's assistants, environmental services team and other team members are critical when implementing new technology at your practice.
These staff members can provide valuable insight that guides your purchasing decisions and identifies bottlenecks at the practice or hospital level.
Common challenges and considerations presented by the COVID-19 pandemic for practices include:
Patient assessment and screening for COVID-19 symptoms and risk factors
Implementation of social distancing practices
Sanitation and precautions for minimizing the spread of infectious disease
Patient communication and rescheduling practices
By working with your staff to identify these challenges and how they have impacted your medical practice, you can better explore solutions that provide the best care for your patients and help staff to alleviate these concerns.
Training and Implementation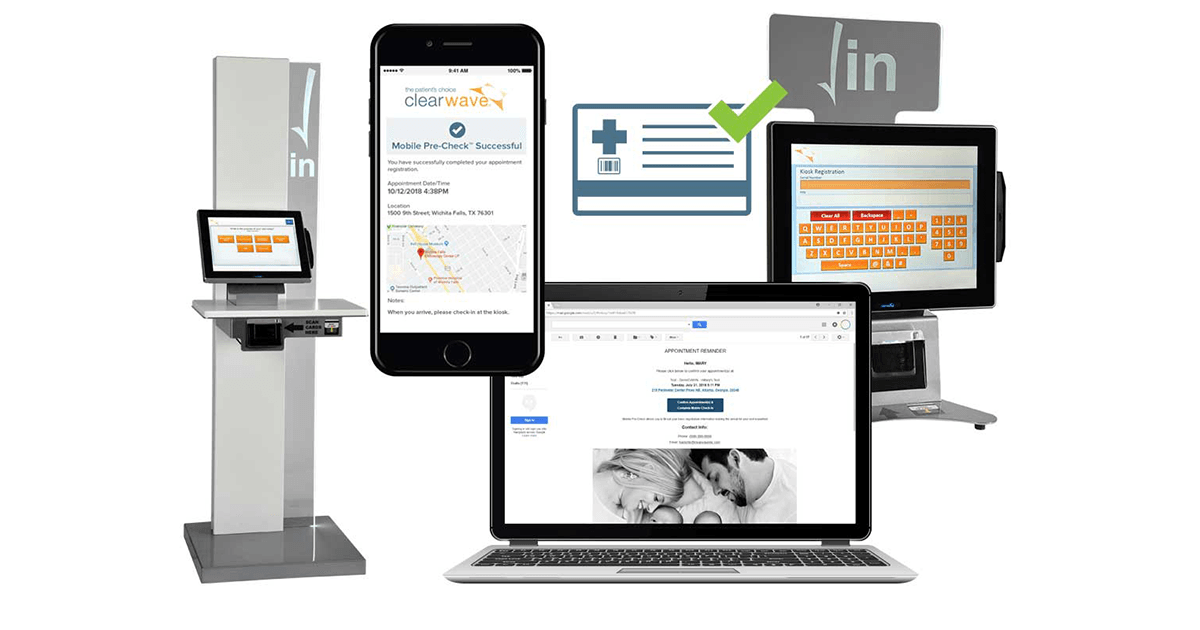 Change management is critical to the successful implementation of new office technologies at any time, but particularly during the COVID-19 crisis. In the COVID-era, it is more important than ever to properly prepare staff and patients, as fears and concerns are heightened.
Communicate the importance of new technology by providing a framework for how it will enhance office safety for everyone, which can help staff buy-in and adapt to change.
Presently, many software and technology companies that typically provide on-site support during implementation have transitioned to remote support. While this does not mean that implementation will be any less successful, it does require strong leadership – management teams on-site need to be involved and engaged to ensure a smooth transition.
During the COVID-19 crisis, Clearwave, for example, has seen multiple successful go-lives without on-site support and training, a testament to the capabilities technology can provide despite the need for social distancing.
When exploring the implementation of new office technologies, ask if the organization is able to provide support using tools like teleconferencing, screen sharing, or remote monitoring tools. These will help ease the transition and aid staff training.
Because of Clearwave's easy-to-use solution, our team can quickly and easily set up customers remotely and provide necessary support.
Patient Education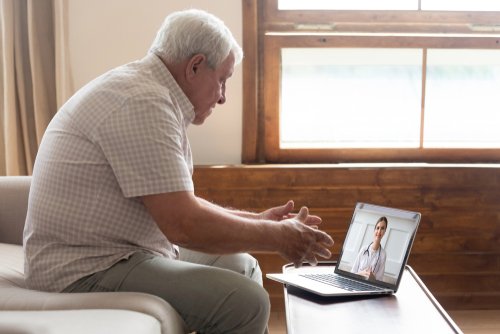 Before you roll out any new telehealth resources, you need to inform your patients about the options you wish to introduce. That way, you'll ensure that they're aware of what is available, and how to use the new technologies.
Since most of the technology right now is aimed towards achieving social distancing, you can explain how your telehealth resources will protect them from coming into contact with contagious persons.
For e Telehealth appointments, you can use tools like Clearwave to generate a report of all patients with upcoming appointments, using this list to push important information to patients via text, email, or in your provider portal.
Communicating with your patients that you are taking necessary precautions to protect their health and well-being will result in an enhanced patient relationship and trust in your organization.
Using Clearwave To Streamline Waiting Rooms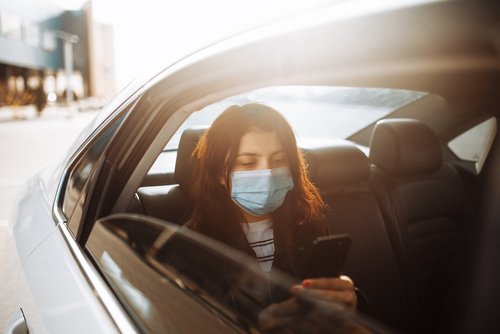 Clearwave's software systems can benefit your practice through streamlined check-ins. For instance, Clearwave offers several solutions that reduce the time it takes to check-in.
This cuts down on the time it takes to check-in and makes it easier for staff and patients to safely social distance. One of the easiest ways to do this is by implementing Mobile Pre-Check™.
Mobile Pre-Check has a lot of advantages, but one of them is that it can actually help your practice set up a virtual waiting room workflow.
Step 1: The patient receives a text or email reminder before their appointment
Step 2: The patient is then able to complete the pre-check process on their device and then is informed of the virtual waiting room
Step 3: Staff at the practice will then verify their information and review the patient's COVID-19 screening responses and if there are any flags in their responses
Step 4: Once the patient arrives in the practice's parking lot, the patient will call or text the provided number to let staff know of their arrival
Step 5: Staff then checks the patient into Clearwave, which checks the patient in automatically to the Practice Management System. Staff updates the patient status once the doctor is ready to see them.
Step 6: The patient gets a text sent in real-time that alerts them it's time to come inside for their appointment
By setting up a Virtual Waiting Room using Mobile Pre-Check, patients and staff are kept safer and can continue practicing social distancing techniques. Using Clearwave helps reduce the number of office visits while also minimizing the amount of contact that occurs.
Whether patients are virtually checking into waiting rooms or using check-in kiosks, telehealth options ensure they are safe and stay that way when they visit your practice. COVID-19 has ushered in a new way of life for everyone that does not come with a clear cut guide or set of rules. During a pandemic, it's important to use technology as an advantage to keep everyone safe and out of harm's way.
Looking for new ways to implement technology in your healthcare practice? Schedule a 30-minute demo with us and see what Clearwave can do for you and your patients!
Reading Time: 3 minutes By Blakely Roth | July, 26, 2023 Across industries, consumer-facing organizations are embracing self-service solutions to solve staffing complications and…
Reading Time: 6 minutes By Chloe From Clearwave | June 5, 2023 Effective communication is a critical component of successful healthcare practices. In today's…
Reading Time: 6 minutes By Chloe from Clearwave | May 24, 2023 Facing a low booking rate for Botox, laser hair removal, anti-aging and…