Digital Solutions for Easy and Effective Patient Check-In
Reading Time:
5
minutes
When your check-in process is inefficient, both your staff and your patients suffer. Healthcare systems that do not streamline processes tend to have lower patient satisfaction rates, increased expenses and can lose revenue.
Check-in is one of the first steps in your patient's journey; your check-in process sets the tone for the rest of their visit with your organization.
Keeping your patients happy should involve an easy and effective digital patient check-in process. But what goes into making patient check-in easier, both for patients and your staff?
With an efficient patient check-in system, you can save money, streamline processes and improve patient satisfaction. Keep reading to learn about digital patient solutions that can help make your patient check-in experience easy and effective, both for your patients and your staff!
Digital solutions for patient check-in

Step one for improving your patient check-in experience is implementing tools and technology to reduce bottlenecks and improve patient throughput.
Patient check-in software like tablets, kiosks, and mobile patient check-in help improve the patient experience by empowering your patients. They are able to confirm their appointment, update their records, and answer vital screening questions with a few simple taps or clicks!
With these solutions, you can reduce lines, free up more time for your staff to complete meaningful tasks, and create a more modern, streamlined experience for your patients.
The primary digital check-in solutions available to practices today include check-in kiosks, tablets, and mobile pre-check. Each has benefits, and together they make a robust solution for medical practices.
Mobile Patient Check-In

When patients have to check-in at your practice, wait times may become a problem. Patients may start to feel like they spend all of their time waiting to see their doctor, rather than being cared for.
You may not be able to get rid of checking in altogether, but you can expand options for when and how check-in is completed with Mobile Pre-Check.
How Mobile Pre-Check works:
Before their scheduled appointment, patients receive a reminder about their appointment by email or text message
Patients can then confirm their appointment using the device of their choice
After confirming their appointment, they follow prompts that allow them to complete the pre-check process from anywhere: their phone, their computer, or their tablet!
Patients can then verify their contact and insurance information, or make updates as necessary, and electronically sign any forms that your practice uploads to the system
Once patients arrive for their appointment, patients alert staff that they are ready to be seen by verifying their arrival at a check-in kiosk
Instead of spending their time before their appointment filling out their forms, patients can relax. Using Mobile Pre-Check can also contribute to a 50% reduction in time spent filling out forms, and a 60% reduced time spent verifying patient eligibility.
Your practice benefits from a tool like Mobile Pre-Check as well. Your front desk staff can see a 50-70% reduction in their workload, allowing them to focus on other important office duties.
Patient Check-In Tablets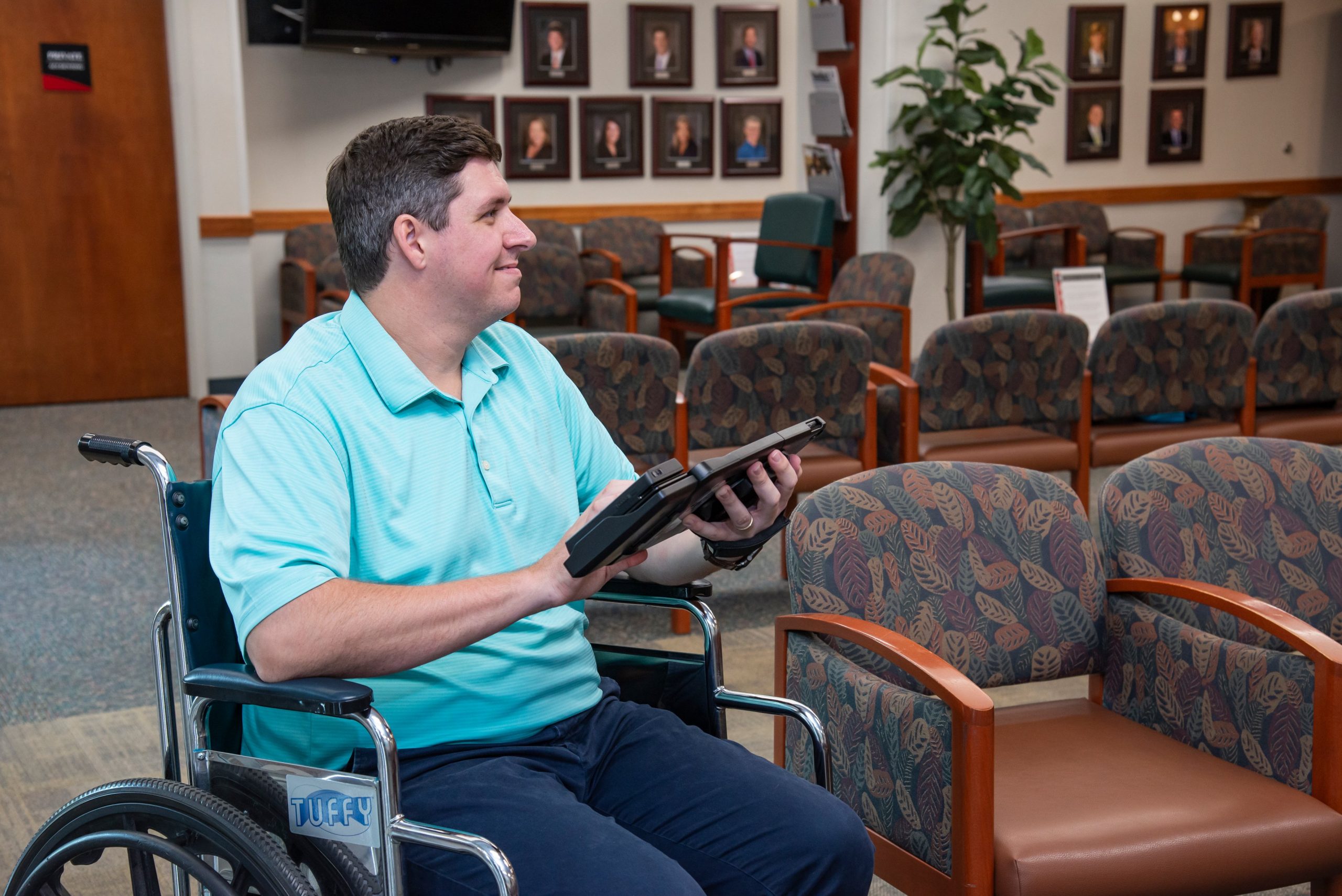 When your practice gets busy and your check-in kiosks are in use, give patients the power of choice by combining these solutions with patient check-in tablets. Clearwave Registration is our flexible tablet solution. It's the perfect option for practices of any size, regardless of specialty or budget.
Benefits of using patient check-in tablets include:
Flexibility and ease of use, especially to reduce Kiosk lines or to eliminate congestion at the front desk.
Integrated payment collection features, so patients can pay any outstanding balances and co-pays they may owe right on the tablet.
For patients with mobility challenges, check-in tablets can be used from the comfort of a chair if they are not able to stand to use a kiosk.
Clearwave self-registration makes it easier for your front desk staff to interact with patients and guide patients as necessary face to face.
If you want to increase patient satisfaction and make the process of checking in easier, a check in system like Clearwave makes sense.
"The Clearwave tablet has allowed our front desk staff to better interact with patients without leaving the front desk. It's improved patient experience and saved our staff time." (Daren Moon, IT Manager, Utah Cardiology)
Check-In Kiosks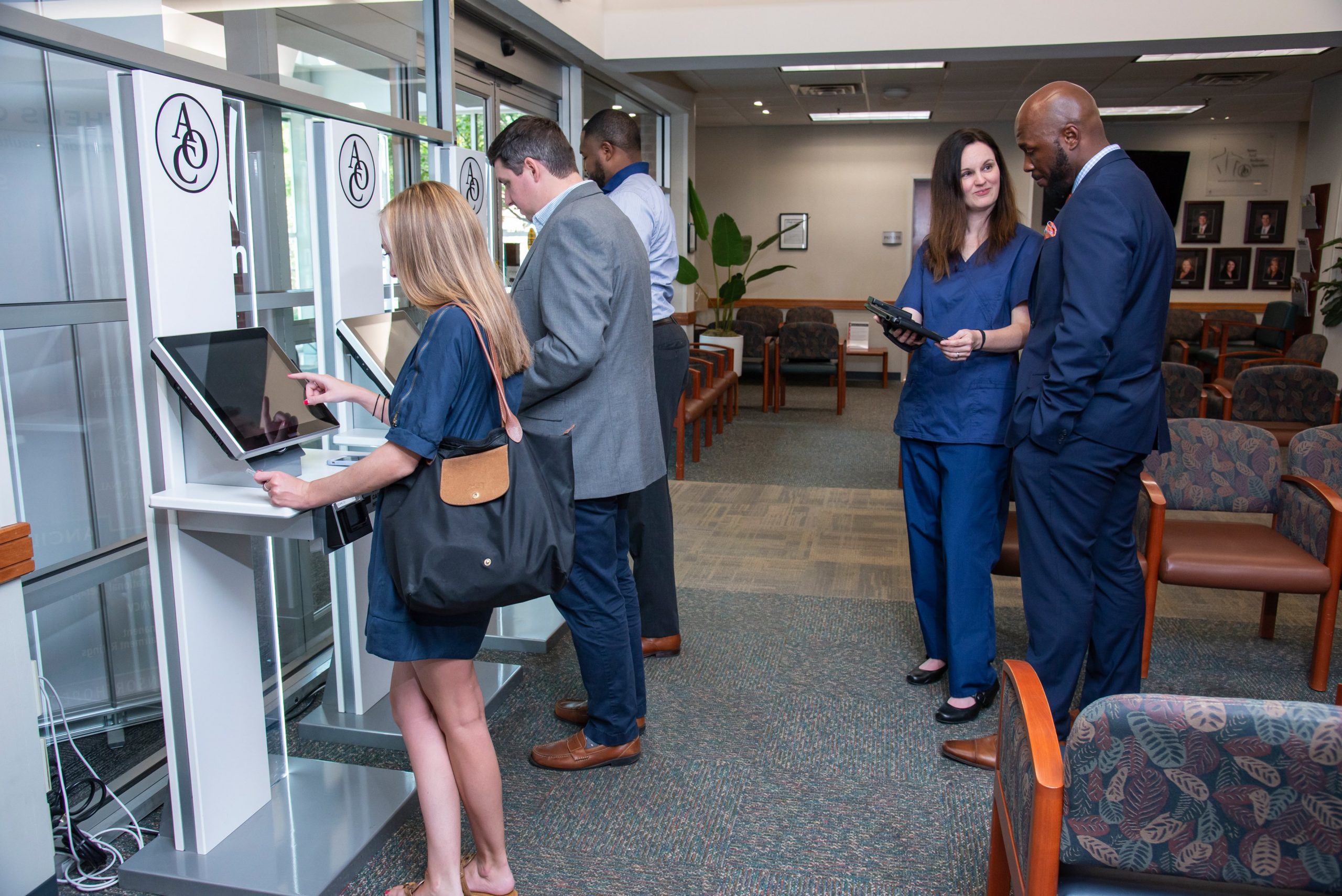 Patient check-in kiosks are transformational for a variety of reasons, including:
Reduction of front desk visits
Verification of patients' insurance eligibility and payment processing before check-in is completed
Reduction in wait time – with Clearwave's check-in kiosks you can reduce the wait time to 3 minutes or less for new patients.
Compliant, integrated updates to patient information with practice EHR systems
Patient data is never stored on the kiosks and all kiosks come with a privacy filter. Kiosks are also locked down, so even if someone attempts to upload malware to the network, your practice is always protected.
Clearwave's check-in kiosks connect to more than 900 payers with our real-time insurance eligibility verification platform. With these solutions, you can reduce your rejected claims by 79%!
However, there are some limitations to check-in kiosks that, depending on the patient volume and processes at your practice, may necessitate the use of other tools. For example, if you cater to patients that may have mobility problems, kiosks may be uncomfortable or impractical.
If patient volume is high and lines begin to form at kiosks, it's a good idea to have other options in place to alleviate check-in lines. And better yet, tools to help patients check-in before even entering the building.
The best solution is to use these tools together!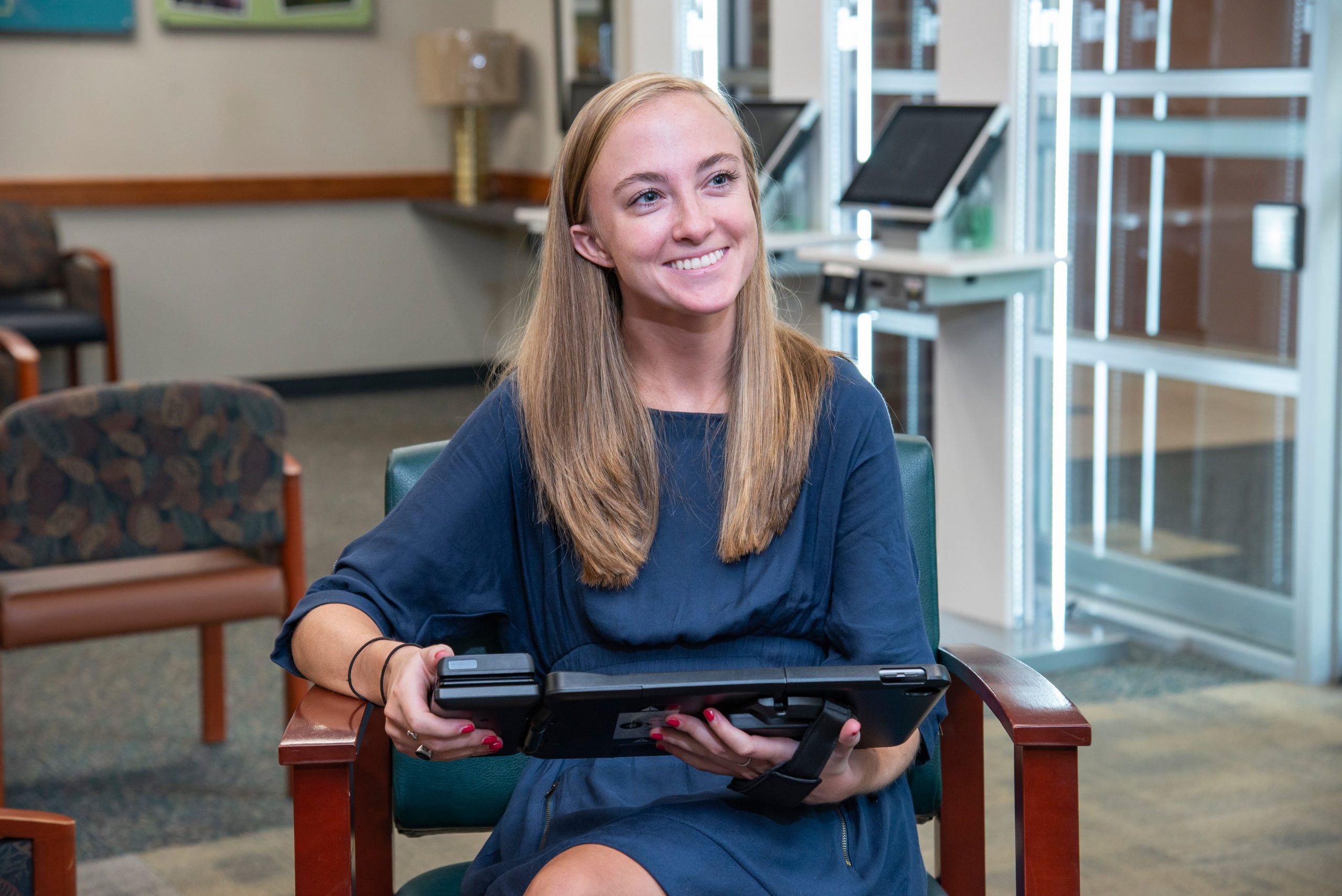 If you want the most efficient practice possible, the best solution is to use these tools together. Implementing varied forms of check-in gives your patients the opportunity to choose the solution that works best for them, and helps to reduce bottlenecks in your patient check-in process.
With Clearwave, you can see a 90% drop in wait times and 112% increase in point-of-service collections.
Concerned about the uptake of new processes in your practice? Practices that implement Clearwave solutions see 80% utilization and 89% of our clients' patients use self-service registration.
Want to see how Clearwave can help your medical practice increase in efficiency and patient satisfaction? Try out our ROI Calculator, which can show your estimated daily, yearly, and five-year return on investment when implementing our patient check-in systems.
Reading Time: 4 minutes By Chloe From Clearwave | October 23, 2023 When payments are slow it's frustrating for healthcare providers, meanwhile patients may…
Reading Time: 4 minutes By Blakely Roth | October 18, 2023 Patients are seeking quicker access to care and streamlined check-in options, while healthcare…
Reading Time: 3 minutes New Integration Empowers Multispecialty Clinics to Automate Operations, Improve the Patient Experience and Drive Revenue Growth ATLANTA – August…