ONCOLOGY PATIENT
REVENUE PLATFORM™
Simplified Patient Interactions
for Cancer Care
Delivering quality care is at the heart of your practice. Clearwave enables faster time-to-revenue while making everything simpler for patients coming into your office. Free up staff to focus on high-value tasks, streamline operations, increase acquisition and provide a top-line patient experience.
For High-Growth Oncology Practices
Clearwave's patient revenue platform addresses the biggest pre-visit, visit and post-visit challenges for high-growth oncology practices in one simple, centralized solution.


Ease of Use for Patients
Clearwave simplifies patient scheduling, check-in, reminders and co-pays — whether from a mobile phone or in-office — streamlining time to revenue.
Patients can complete registration in advance, and spend less time in the waiting areas. Use custom questions in your check-in workflows to ask if a patient would prefer to be seated or if they would like to request a wheelchair. All information is sent to the dashboard in real-time and will notify staff if help is required. Clearwave makes new appointments and office visits simpler while putting revenue back into your Oncology practice.


Transparency in Advance
Clearwave instantly automates verification on average at seven patient touchpoints. Automated eligibility verification runs in just seconds, without staff intervention, and offers patients and practices financial transparency. See patient co-pays and estimated financial responsibility and collect payment right at the point of service. Pre-validate coverage in advance to increase time-to-revenue and reduce patient responsibility due.
24/7 Patient Self-Scheduling


Self-Service & Convenience
For oncology patients, scheduling can get complicated due to prior authorizations needed or recurring patients needing to reschedule. Clearwave self-scheduling offers smart appointment scheduling options that are easily accessible for patients and always matched to your schedule in real-time, through critical integrations.
Existing patients can easily self-schedule appointments and new patients can be matched with the right provider. Our platform is EMR/PMS-agnostic, meaning provider data can be pulled from multiple sources and applied to your scheduling needs, simple or complex. Optimize your schedule and use more available time slots to increase acquisition. Drive increased throughput and scalable patient volume, combined with real-time eligibility verification and pre-registration to take your high-growth practice to the next level.


Patient Communication
Even the most effective patient engagement platform needs good outgoing communication from your practice. Stay in touch with Clearwave's automated reminders, patient two-way texting, contact verification, and follow-up surveys. Take the guesswork out of patient prep, keep appointment slots filled, dramatically reduce no-shows and foster patient satisfaction when implementing Clearwave.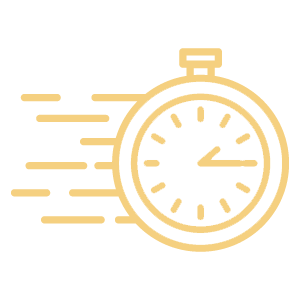 Free Up Your Staff
Maximize front-desk operations and reallocate staff to higher-value tasks to reduce operating costs and drive revenue. Clearwave's digital and automated solutions relieve staff workload and let practices get through any staff challenges without sacrificing service or attention. Patients are able to have better access without needing a 1:1 interaction with staff - it's a true, zero-staff solution that lets your team focus on what matters most, patient care. 
M+
Patients checked-in and appointments scheduled
+
Integrations with popular PMS, EMR and HIS
+
Payers for real-time eligibility verification
B+
Eligibility checks of primary, secondary, and tertiary benefits
See What People are Saying About Clearwave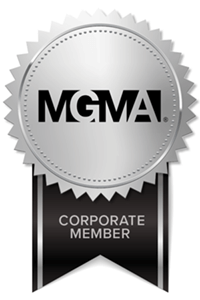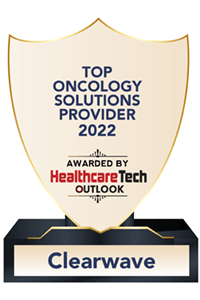 Implementing Safer Patient Check-In: Strategies, Advice and When to Think Twice in a Post COVID-19 World
How to Integrate Patient Check-In Solutions and Telehealth at Your Oncology Practice
Mobile Patient Check-In is A Must at Your Oncology Practice – Here's Why
Let's Get You Paid
Schedule a demo and see how Clearwave can help your practice drive revenue.