OBGYN Patient Revenue Platform™
Unlock OBGYN Practice Growth
Delivering compassionate care is at the core of your practice. High-growth OBGYN practices use Clearwave to enable faster time to revenue, increase patient acquisition and retention, streamline collections and optimize staff workloads. Achieve these results while providing a top-line patient experience.
For High-Growth OBGYN Practices
Clearwave's patient revenue platform addresses the biggest pre-visit, during-visit and post-visit challenges for high-growth OBGYN practices in one simple, centralized solution.


A Digital Front Door
Clearwave establishes a digital front door for your practice that gives enhanced access for patients to connect with you and brings new patients into your providers. Offer your patients scheduling convenience, automated eligibility verification, check-in and frictionless financial transparency in a centralized, easy-to-use platform. Wait times, paperwork, data entry errors and tedious, repetitive staff workloads will be a thing of the past when you rely on Clearwave. A digital front door encourages patient engagement and satisfaction from discovery point to a visit — and fosters healthy, long-term patient relationships.


Ease of Use for Patients
Clearwave simplifies patient scheduling, check-in, reminders and co-pays — whether from a mobile phone or in-office — to increase collections and improve patient experiences. Patients can complete all the necessary demographic, insurance and medical history information in advance. Clearwave makes new appointments and office visits simpler and less stressful.
Insurance Eligibility Verification


Insurance Eligibility Verification
Clearwave instantly automates verification on average seven times between scheduling and check-in to clarify coverage and increase point-of-service collections. Automated eligibility runs in the background, relieving staff members to be able to handle more meaningful tasks and spend time with your patients while producing cleaner claims for reimbursement.


24/7 Patient Scheduling
Significantly increase patient acquisition and retention. Clearwave patient self-scheduling gives your patients appointment options that work on their time and are easy to book. It also offers staff real-time views to help them quickly manage emergencies and walk-ins. Existing patients can easily self-schedule appointments and new patients can be matched with the right provider. Our platform is EMR/PMS-agnostic, meaning provider data can be pulled from multiple sources and applied to your scheduling needs, simple or complex. Optimize your schedule for better throughput and patient volume, add a waitlist and combine real-time eligibility verification and pre-check for a powerful, productive OBGYN practice.


Patient Communication
Even the most effective patient engagement platform needs good outgoing communication from your practice. Stay in touch with Clearwave's automated reminders, two-way texting, contact verification, and follow-up surveys. Take the guesswork out of patient prep, keep appointment slots filled, dramatically reduce patient no-shows and foster patient satisfaction when implementing Clearwave.


Revenue & Cash Flow
Clearwave's real-time data views, instant eligibility verification and patient-driven, integrated, frictionless transactions translate into higher cash flow for the practice. With Clearwave, see patient financial responsibility as soon as an appointment is booked, and collect co-pays as well as payment upfront for procedures. Turn reimbursement into an efficient and productive process. Robust, patient-driven data collection for mobile, kiosk and tablet produces clean, accurate claims — and makes reimbursement faster. Clearwave's centralized approach to patient engagement regularly redirects revenue right back into your practice.
M+
Patients checked-in and appointments scheduled
+
Integrations with popular PMS, EMR and HIS
+
Payers for real-time eligibility verification
B+
Eligibility checks of primary, secondary and tertiary benefits
See What People are Saying About Clearwave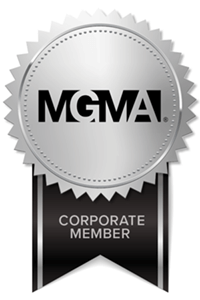 Let's Get You Paid
Schedule a demo and see how Clearwave can help your practice drive revenue.