Neurology Patient Revenue Platform™
Keep Your Practice Top-of-Mind
High-growth neurology practices use Clearwave to enable faster time-to-revenue, increase patient acquisition and retention, streamline collections and optimize staff workloads. Unlock your neurology practice's growth potential today, and scale tomorrow.
For High-Growth Neurology Practices
Clearwave supports high-growth practices and providers in one effective and centralized solution for scheduling, check-in, communications and eligibility verification.
Real-Time Eligibility Verification


Real-Time Eligibility Verification
Clearwave instantly automates verification on average seven times between scheduling and check-in to clarify coverage and increase point-of-service collections. With instant verification, you can ensure the most accurate, real-time coverage amounts, patient financial responsibility and co-payment amounts for every visit. Automated eligibility runs in the background, letting staff spend their valuable time on revenue-driving tasks and patient care. Clearwave neurology practices report up to a 90% reduction in denied claims and a 65% improvement in point-of-service collections.


Patient Pre-Registration
Visits, referrals and updates become simple and convenient — introduced before a patient enters the office. Pre-Check from Clearwave centralizes up-to-date and accurate patient data, viewable by staff in real-time. Engage patients from their very first interaction and guide them through an optimized experience that reflects efficiency and responsiveness. With Clearwave Pre-Check, patients can use their own phone or computer before an appointment to complete all the necessary demographic and medical history information and take care of co-payments and balances in advance. Eliminate excess wait times and redundant staff activities when implementing Clearwave.
An Open Digital Front Door


An Open Digital Front Door
Clearwave establishes a digital front door for your practice that gives enhanced access for patients to connect with you while promoting new patient acquisition. Offer your patients scheduling convenience, automated eligibility verification, check-in and frictionless financial transparency. Wait times, paperwork, data entry errors and tedious, repetitive staff workloads will be a thing of the past when you implement Clearwave.


24/7 Patient Scheduling
Significantly increase patient acquisition and retention. Clearwave patient self-scheduling gives your patients appointment options that work on their time and are easy to book. It also offers staff real-time views to help them quickly manage emergencies and walk-ins. Existing patients can easily self-schedule appointments and new patients can be matched with the right provider. Our platform is EMR/PMS-agnostic, meaning provider data can be pulled from multiple sources and applied to your scheduling needs, simple or complex. Optimize your schedule for better throughput and patient volume, combined with real-time eligibility verification and pre-check for a powerful, productive Neurology practice.


Accelerated Cash Flow
Clearwave's real-time data views, instant eligibility verification and patient-driven, integrated, frictionless transactions translate into higher cashflow for the practice. With Clearwave, see patient financial responsibility as soon as an appointment is booked, and collect co-pays as well as payment upfront for larger procedures. Turn reimbursement into an efficient and productive process. Robust, patient-driven data collection for mobile, kiosk and tablet produces clean, accurate claims — and makes reimbursement painless and fast. Clearwave's centralized approach to patient engagement regularly redirects revenue from every interaction right back into your practice.
M+
Patients checked-in and appointments scheduled
+
Integrations with popular PMS, EMR and HIS
+
Payers for real-time eligibility verification
B+
Eligibility checks of primary, secondary and tertiary benefits
"With Clearwave we now have a user-friendly system that handles the bulk of the data validation before patients walk in the door. Expediting the patient check-in process and having a better-quality experience has been a win-win for everyone, especially our patients." - Leeann Garms, CEO | Raleigh Neurology Associates
Increase in point-of-service collections year-over-year
Reduction in check-in times for returning patients
Average monthly patient data updates at kiosk, which flows directly into their athenahealth system
"We needed a scheduling solution that put patient preferences first —and made access to care faster and simpler. Clearwave's digital patient access platform ticked all our boxes, enabling rapid and flexible deployment to deliver superior patient satisfaction and operational efficiency." - Annie Cain, Technology Manager | PANW
Of appointments scheduled online are last-minute appointments, filling schedule gaps
Increased in appointments scheduled online from previous solution
Of all appointments are scheduled after-hours, providing the convenience patients need
in point-of-service collections
in eligibility checks completed
See What People are Saying About Clearwave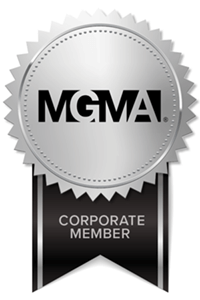 Raleigh Neurology case study
Positioning Your Practice for 2021 - with Raleigh Neurology Associates
How To Make Check In Easier On Your Neurology Patients
Let's Get You Paid
Schedule a demo and see how Clearwave can help your practice drive revenue.