HOSPITALS AND HEALTH SYSTEMS
PATIENT ENGAGEMENT PLATFORM
Smart Automation For Patients & Practices
High-growth hospitals and health systems use Clearwave to provide the self-service experience patients now expect while making each interaction simpler and less stressful. Rely on Clearwave to simplify and optimize patient processes, enhance customer satisfaction, improve data capture and reduce staff burdens.
Truly Self-Service Patient Engagement
For Health Systems
Hospitals and health systems use Clearwave to enhance the patient experience in busy environments, create dynamic and productive workstreams for staff and efficiently capture revenue. Clearwave automates patient scheduling, registration, eligibility verification and communications in one effective and centralized solution.


A Digital Front Door
Today, patients demand a digital, on-demand and self-service healthcare experience. Your ability to meet these expectations is critical for patient acquisition and retention. From scheduling to payments, Clearwave empowers hospitals to create a digital front door that delivers the patient engagement experience they now expect—while giving them the power to connect with their providers quickly and easily. With Clearwave, you can bring in more patients, foster healthy, long-term relationships with existing patients, and offer a patient-first digital experience that differentiates your services from competing providers.


Ease of Use for Patients
Clearwave simplifies the patient experience with self-service appointment scheduling, digital check-in and registration, automated appointment reminders and recalls, and seamless payment options. Offering these patient-led services provides the convenience patients demand while making office visits simpler and less stressful across the board. Patient-led scheduling and registration also improve data capture for cleaner claims and reduce staff workloads, giving them more time to take on higher value tasks.
Eliminate Financial Surprises


Eliminate Financial Surprises
With Clearwave, hospitals and health systems can automate insurance eligibility verification and other financial processes to confirm patient coverage, payment information and even provide estimates for care. Automated tools can help track patient deductibles, out-of-pocket expenses, and other financial information to provide patients with more accurate estimates, so there aren't any unnecessary financial surprises post-appointment. With automated insurance verification and configurable staff workflows, you can reduce claims rejections and time spent by staff chasing down patients and payers.


Patient-led Registration
With truly self-service patient registration, your staff can spend more time interacting with patients, rather than inputting patient data manually or having awkward payment conversations. Use Clearwave self-registration via kiosk, mobile, tablet, pre-registration links, or a combination, to reduce wait times and provide an overall better patient experience. Hospitals are modernizing their patient registration processes. With Clearwave, patients can pre-register for their visit in advance, meaning no more wasted time filling out forms in the waiting room. Patients can complete all the necessary demographic and medical history information and take care of co-pays and balances on their own devices.


24/7 Patient Self-Scheduling
Your appointment scheduling method can make or break the patient experience, even determining whether a new patient books an appointment or an existing patient returns. Patients want online scheduling options, so they can schedule and change appointments quickly, easily and on their own time. With Clearwave's 24/7 online self-scheduling tool, patients can book appointments when it's convenient for them—even if it's after hours or last minute. Additionally, with self-service scheduling and an automated waitlist, canceled appointments are re-released back into inventory for patients who need an urgent or same-day visit. Maximize your providers' schedules, bring in more patients, and reduce staff intervention in scheduling needs.
Automate Patient Communication


Automate Patient Communication
Connect with your patients using Clearwave's automated appointment reminders, two-way texting, recalls and more. There's no better way to drive patient satisfaction than through targeted communications that help your patients keep their appointments top-of-mind, reducing no-shows and lapsed patients — all without staff intervention. Configure automated and customized patient communications by appointment type and ensure your patients come in when they're supposed to.


Revenue & Cash Flow
Delivering quality patient care and a superior experience is every health system's top priority. Accomplishing these goals can also create new revenue streams, increase cash flow and fuel growth. Accelerate point-of-service collections with patient self-registration, increase bookings with 24/7 online scheduling, process cleaner claims with better patient data and real-time verification and watch your practice reap the revenue results. Clearwave's centralized approach to patient engagement regularly redirects revenue back into your practice.
M+
Patients checked-in and appointments scheduled
+
Integrations with popular PMS, EMR and HIS
+
Payers for real-time eligibility verification
B+
Eligibility checks of primary, secondary and tertiary benefits
See What People are Saying About Clearwave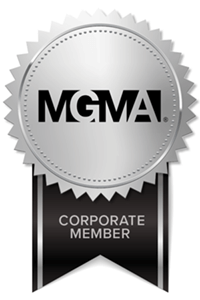 See how Baptist Health reduced check-in times by 74% on average.
See how East Alabama Health Reduces Hospital Wait Times by 90%
Let's Get You Paid
Schedule a demo and see how Clearwave can help your practice drive revenue.