5 Trends from AAO 2017: Bionic Lenses and Digitalization Top List
Reading Time:
3
minutes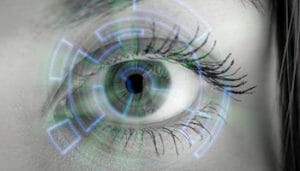 One of the most exciting aspects of attending the annual American Academy of Ophthalmology (AAO) meeting is the chance to see what's just ahead in eye care: the new techniques, technologies and research that will soon make a difference for patients.
At this year's conference, held Nov. 11-14 in New Orleans, five key trends point to the importance of an ophthalmology practice being intentional in improving its digital strategy, both in terms of the care they provide and the business office technologies that shape their patients' experience.
1. Bionic lenses for cataract patients.
Imagine a lens that could increase patients' vision three times better than the 20/20 gold standard. For patients undergoing cataract surgery, a new advancement in intraocular lenses that restore sight could lead to dynamic changes in vision. Currently, clinical testing for the bionic lens is taking place in Canada, and in just two years, it could hit the market. This technology will be a game changer not just for cataract patients, but also for patients challenged with myopia and hyperopia.
2. Easier ways to interface systems.
The latest advancements in business office technologies for ophthalmology practices, like mobile apps and web-based platforms that enable patients to input their medical history electronically before they arrive for care and software designed to increase patient flow, are critical for three reasons:
1. We're at a point where the number of Baby Boomers requiring ophthalmology care is greater than the number of ophthalmologists providing care. That means today's ophthalmologists will need to develop new, innovative ways to see more patients—possibly twice their current daily load—to meet the demand for services needed.
2. In an era of consumerism, patients no longer want to wait 40 minutes to see their ophthalmologist before being treated, no matter how much they like their physician. Access to online reviews, including word-of-mouth recommendations or complaints on Facebook or Yelp give patients greater information to determine where to spend their healthcare dollars.
3. The ability to interface easily with other systems is managing the health of patients with complex care needs and reducing care costs.
3. Surgical updates straight from the electronic medical record (EMR).
A new cloud-based platform for cataract surgery links surgical devices directly to the EMR during surgery, enabling surgeons to access critical data at each point in the care process. This approach mitigates risk by providing the right data at the time, significantly reducing the potential for error and improving quality of care, efficiency and outcomes. Surgeons can also create a customized surgical plan for each patient with one click based on the platform's data analysis.
4. New approaches to dry eye.
Many of us have seen the dry eye commercials featuring Jennifer Aniston, whose struggles with dry eye were so bad, she had difficulty reading scripts. At AAO 2017, drug-free solutions for dry eye got lots of buzz from attendees. One technique uses a neurostimulator inserted into the nose to produce real tears. Cincinnati Eye Institute tested the device and found patients had significantly higher tear levels after stimulation. Given that one out of four Americans suffers from dry eye, this new treatment could provide much more effective relief.
At AAO 2017, participants also saw new drugs and treatments for dry eye and advanced diagnostics that better help ophthalmologists understand how bad the condition is and what is causing it.
5. Global self-diagnostics.
More than half of people with glaucoma risk permanent vision loss because they don't administer their eye drops correctly or fail to use them daily because they simply forget. Now, there are not only apps that help patients remember what drops to use and when, but there are also self-diagnostic technologies that enable patients to monitor their eye pressure from home, eliminating frequent trips to the ophthalmologist and saving them money. They also help patients better understand the lifestyle factors that impact their eye pressure on a day-to-day basis and help both patients and physicians measure the effectiveness of new treatments.
In 2018, we will see greater movement toward mobile apps for ophthalmology practices and cloud-based solutions that increase engagement, efficiency and quality of service.
What trend or key take away did you most enjoy learning about at AAO this year? Is there a certain technology you're looking forward to seeing in the market?
Laura Hobbs is Director of Sales for Clearwave Corporation.
Reading Time: 3 minutes New Integration Empowers Multispecialty Clinics to Automate Operations, Improve the Patient Experience and Drive Revenue Growth ATLANTA – August…
Reading Time: 4 minutes The ability to pre-register for appointments, ahead of their office visits, has become a top requirement that patients are looking for…
Reading Time: 2 minutes Annual List Recognizes the Best Companies in the Software Industry ATLANTA, Aug. 18, 2023  Clearwave announced it has been included in…