The Power of Phone Appointment Reminders
Reading Time:
3
minutes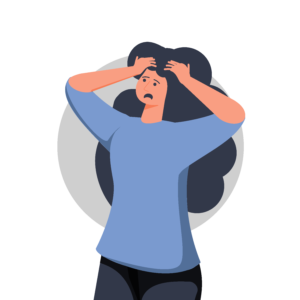 It's happened to all of us. Life is busy, you're going about your day and then bam, you get a phone call from your doctor's office letting you know you missed your appointment.
You're not alone, a study reported that 52% of patients who missed their appointments simply forgot! But as a practice owner, missed appointments are incredibly disruptive. You've found yourself with a jumbled schedule, front-office staff scrambling to call the patient and work to reschedule them and most concerning, your practice and providers face missed revenue.
No Stats About It
In a study, conducted by athenahealth, it was reported that just one missed appointment increases patient attrition by nearly 70%.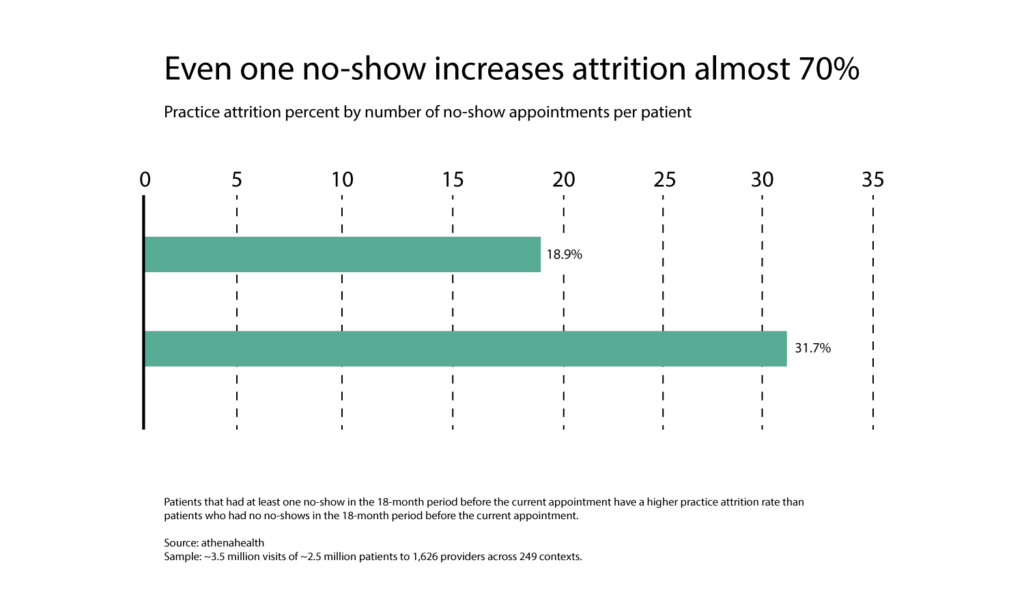 Said another way, over 30% of patients with one or more no-shows don't return to the same practice. Parse that with the headache created when the appointment is first missed, and you could find yourself in a manual chaos-cycle that lowers revenue and frustrates staff. 
Speaking of lowering revenue, Health Management Technology reported that a missed appointment costs a provider $292 of billing charges and $92 of reimbursement revenue per unused timeslot.  In another study, it was reported the average no-show rate was 62 appointments/day, which nets out to $3.7M annual impact.
Exercise: Calculate your own annual no-show impact: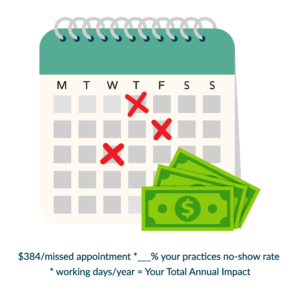 The Power of Reminders
If we circle back to the study that 52% of no-shows simply forgot, adding an Appointment Reminder Solution to your practice toolkit can drastically decrease the annual impact you see today.
Exercise: Calculate Your Possible Reduction in Annual Impact: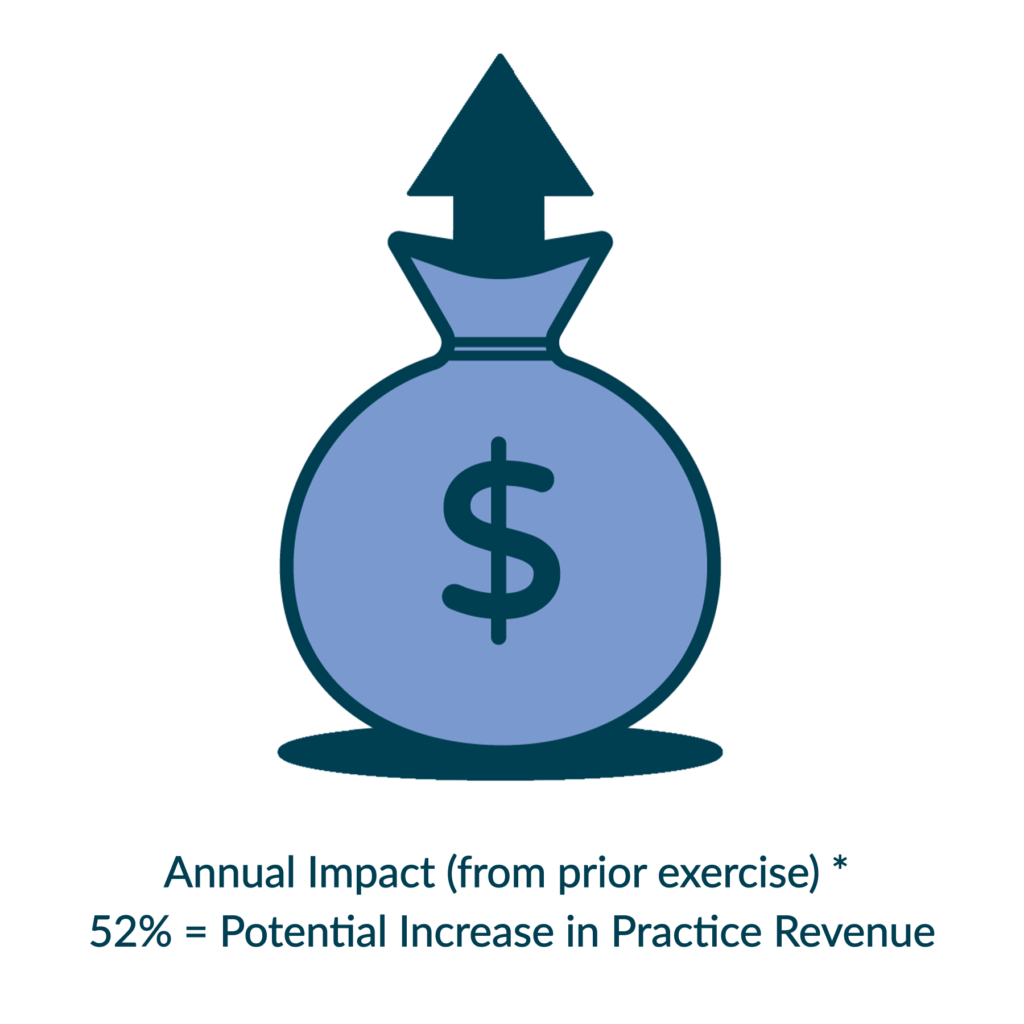 Minimizing Staff Frustrations
Investing in an Appointment Reminder Solution can help your staff feel supported in everyday frustrations they face. By encouraging patients to revisit their schedules and fill out their information ahead of time, your practice will see a direct correlation in an increase of patient attendance rates and a decrease in waiting room times.
By emphasizing automated digital systems, Clearwave reduces workloads created by lengthy, repetitive tasks or unpredictable phone conversations. After implementing a patient engagement platform, your staff will have a base to work off. Spending less time on the phone will free them to focus on more urgent or pressing matters. They will no longer need to call the patient during work hours to remind them of their upcoming appointment when both the patient and the staff member are likely already busy.
Something as simple as appointment reminders can revolutionize how you interact with patients. Save hours of staff time and keep scheduling commitments on patients' radars while operating with peak organizational efficiency. With Clearwave, you can deliver on convenience while promoting a much more predictable schedule, maximizing profits every step of the way.     
Optimizing Communication
These days consumers are phone aficionados. Whether patient preferences are email, text or voice – they value options in communication with their practices.  Find an appointment reminder solution that leverages a multi-channel approach in order to communicate effectively with your patient, reduce no-show rates and increase patient satisfaction. 
Loyal patients will have incredible impacts to your practice and many patients rank communication as a key criteria related to their satisfaction levels.
Overall, a great Reminders Solution can have many additional impacts including:
Reducing patient leakage

Gaining an edge on competitors in your area

Increasing patient satisfaction
 Learn more about how Clearwave works and if it could be a good fit for your practice by scheduling a demo now!
Reading Time: 5 minutes By Chloe From Clearwave | September 27, 2023 Earning the distinguished classification of a "high-growth" practice is no small feat,…
Reading Time: 4 minutes By Chloe From Clearwave | September 7, 2023 Self-scheduling has become an integral part of the winning patient acquisition formula…
Reading Time: 4 minutes By Chloe From Clearwave | September 5, 2023 One technological solution that has proven to be a game-changer for patient…