How Mobile Pre-Check Improves Your Ophthalmology Check In Process
Reading Time:
4
minutes
Time and time again, one of the primary drivers of negative medical office reviews is long wait time. According to the 9th annual Physician Wait Time Report from Vitals, 30% of patients have left a doctor due to long wait times.
Does this apply to your ophthalmology practice? What can you do?
Improving your check in process doesn't just have the potential to reduce wait times, it also helps patients spend less time filling in paperwork, reduces registration errors, builds trust, and can relieve your front office staff of unneeded stress.
Keep reading to learn how mobile pre-check software can improve your ophthalmology check in process!
What is Mobile Pre-Check?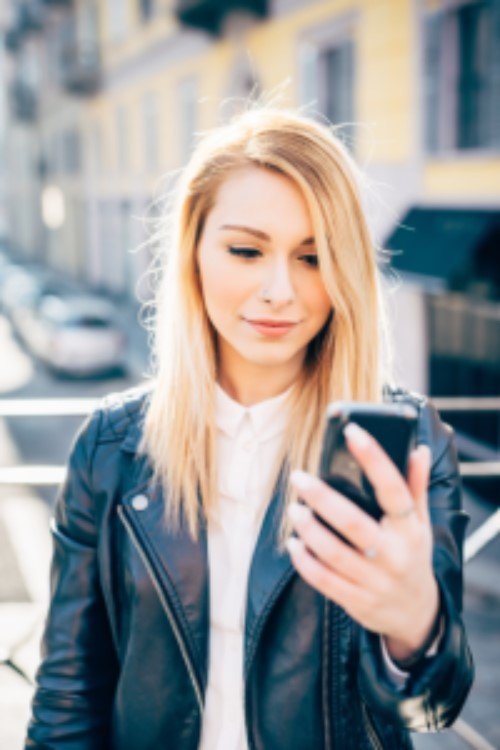 Mobile Pre-Check is a simple, effective solution that allows patients to check in for their appointments before arriving at your office. Here's how it works:
● Patients receive a text or email reminder to check in for their appointment, which includes a link to confirm check in. Patients are able to cancel or request to reschedule their appointment through the link, as well.
● Through the same link, patients are asked to verify contact and insurance information, making updates if needed. Your office staff is alerted of any updates made to demographic information.
● When arriving for their appointment, patients simply verify their arrival at a patient check in kiosk, which alerts staff they have arrived.
Why do you need mobile pre-check at your practice? The benefits of a simple patient check in solution like Mobile Pre-Check are numerous for any ophthalmology practice, and help provide customization and convenience to your staff and patients.
Spend More Time Seeing Patients, Not Having Them Fill In Paperwork
Mobile Pre-Check allows patients to pre-register for their vision appointment from anywhere using their cellphone, computer, or tablet device.
Gone are the days of redundant paperwork given to patients just minutes before their appointment time. This reduces bottlenecks caused by patients filling out paperwork in the office, which can cause delayed appointments.
You can streamline the patient intake process by allowing your patients to fill forms, update patient information, and confirm their appointment well before they see their eye care provider.
Imagine if 30% of your patients completed their initial check in using mobile pre-check. Those are the results achieved at The Eye Care Institute when they implemented mobile check in systems at their vision care practice!
With results like those, your office staff can spend more time taking care of patient needs and meaningfully engaging with your patient base.
Build Trust With Your Patients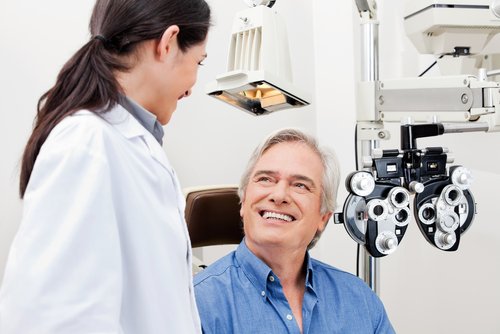 Mobile pre-check can support a trusting patient relationship (and relieve stress for your staff) by increasing clean claim rates and eliminating common registration errors. When mobile check in is combined with real-time verification of patient demographic and insurance information, it can reduce registration errors by up to 90%.
Going digital also leads to better organization and flow of information. Updates to patient information that are captured from a patient check in tablet, kiosk, or using mobile pre-check can be transferred directly into your Electronic Health Records (EHRs) for automatic updates, reducing duplicate entry.
When registration errors occur that can impact insurance claims, this can have a negative impact on patient trust. Patients take comfort in knowing their records have been captured accurately, and that information is seamlessly updated throughout your internal systems.
Patient trust can also be built with enhanced patient communication. According to the Healthcare Guys:
"A self-service check-in process opens the door to more meaningful communication with patients not just by freeing up staff time, but also by improving throughput. For example, nurses and physicians are better able to share information about additional services the patient may wish to consider. Staff can then augment these conversations by providing patients with brochures that offer greater detail about these services. Staff time also can be spent on patient follow up, making sure discharge instructions are clear and future appointments are scheduled."
Whether you are an optometrist or an ophthalmologist, your patient places their trust in you each time they come to your office. By reducing errors and improving communication, the level of trust your patients place in you can only improve, and mobile pre-check can support these efforts.
Reduce Patient No-Shows
With a mobile patient check in system that allows you to send appointment reminders via text and email, you can give your eye care patients the gentle prod they need to recall and arrive at their upcoming eye exam, consultation, or appointment.
From the National Center for Biotechnology Information:
"The act of simply sending a reminder may increase patient perceptions of the value of the appointment. Patients have also reported that receiving a reminder felt like a proactive, positive contact with the health-care provider, which left them feeling that their health-care provider was genuinely concerned about their health problem."
With Mobile Pre-Check, you can send appointment reminders via text message or email. This can also reduce staff time spent leaving voicemails for each patient appointment.
According to Science Direct, "SMS-reminder studies helped improve patient medical compliance and appointment reminders. Additionally, researchers reported numerous benefits from using SMS reminders, including ease of use, relative inexpensiveness, and rapid and automated message delivery."
Whether you're sending appointment reminders through email, text messages, or both, these are excellent ways to make the most of everything Mobile Pre-Check has to offer your patients.
Reducing no shows can increase practice revenue and allow for efficient scheduling updates when a patient is unable to make an appointment, allowing you to fill otherwise lost appointment slots.
Want to learn more about how no shows impact your medical office? Check out our recent blog, 'Is Your Practice Losing Money Because of No Shows?'.
Implementing Mobile Pre-Check in Your Ophthalmology Practice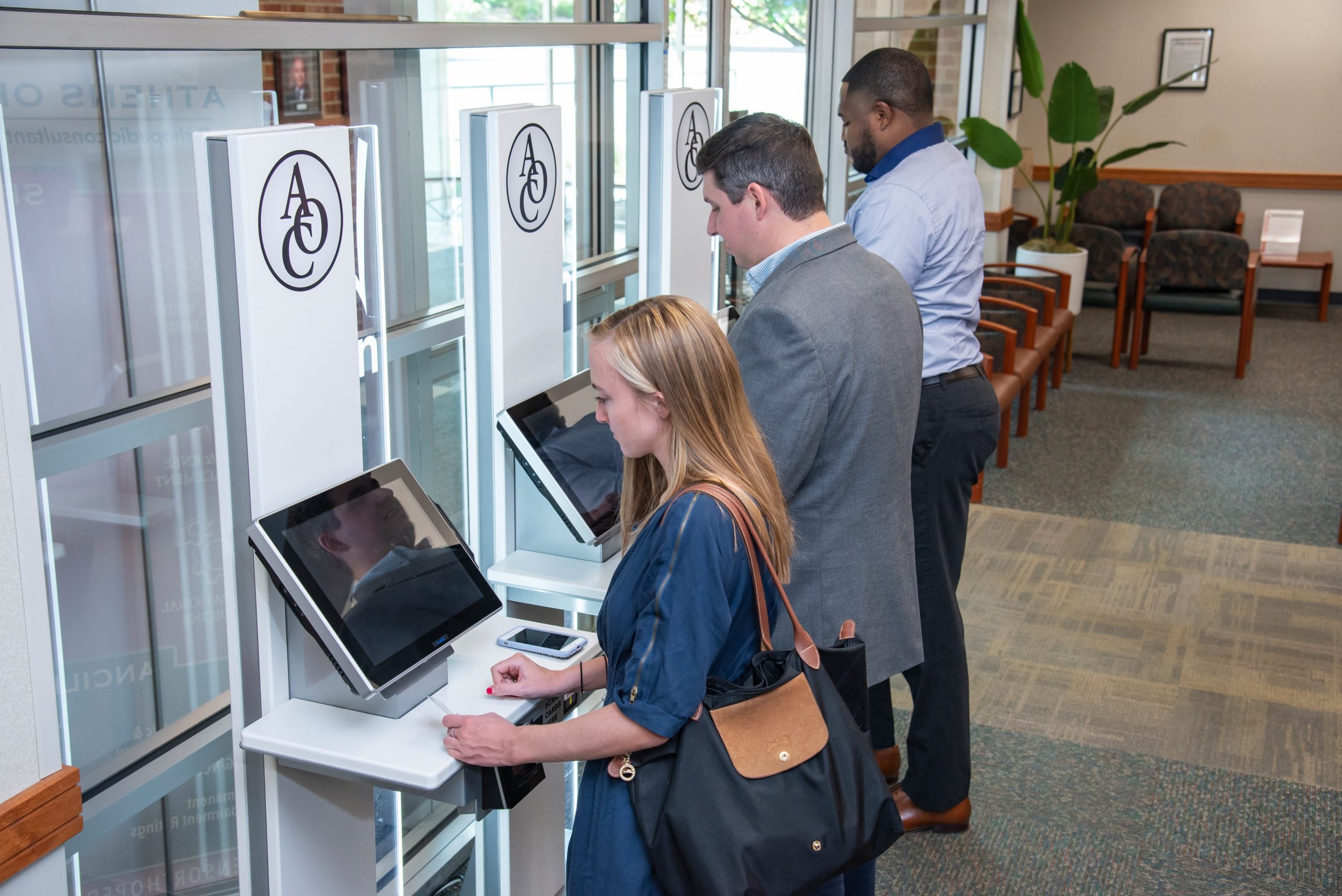 Are you ready to learn what Mobile Pre-Check could help achieve at your eye care practice? From a more efficient check in system to increased patient satisfaction, it's clear that this innovative technology can help improve your check in process and enhance operations.
Schedule a 30-minute demo with Clearwave today and see what our patient check in solutions for ophthalmology can do for you!
Reading Time: 4 minutes It's no secret the coronavirus pandemic led patients to cancel or postpone unrelated non-essential medical care, primarily out of concern…
Reading Time: 3 minutes Want to know how to drive patient engagement and help your patients get the most use out of your digital…
Reading Time: 4 minutes It seems like everywhere we turn these days, there are signs of a staffing shortage. From restaurants to retailers and…